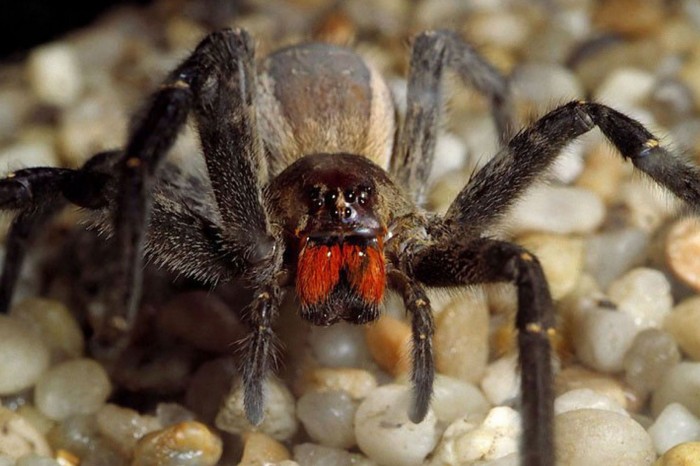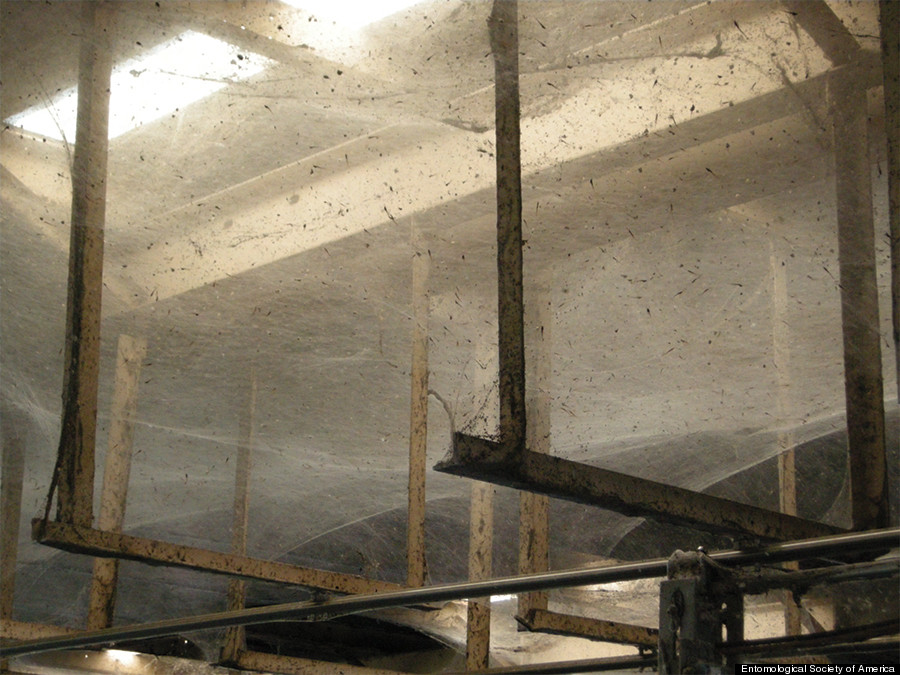 A 4-acre web has been discovered in Baltimore Wastewater Treatment Plant in Maryland with over 107 million spiders living in the web inside one of the plant's building, Huffington Post reports.
An official said: "We were unprepared for the sheer scale of the spider population and the extraordinary masses of both three dimensional and sheet-like webbing that blanketed much of the facility's cavernous interior. Far greater in magnitude than any previously recorded aggregation of orb-weavers, the visual impact of the spectacle was nothing less than astonishing.
"In places where the plant workers had swept aside the webbing to access equipment, the silk lay piled on the floor in rope-like clumps as thick as a fire hose." , he added.
The web has since been removed, as their population could have become dangerous and they could be venomous.
See more below:
The Gigantic web (Photo Credit: Entomological Society of America )

The Gigantic web (Photo Credit: Entomological Society of America)

The Gigantic web (Photo Credit: Entomological Society of America)

The Gigantic web (Photo Credit: Entomological Society of America)

The Gigantic web (Photo Credit: Entomological Society of America)

The Gigantic web (Photo Credit: Entomological Society of America)

The Gigantic web (Photo Credit: Entomological Society of America)

The Gigantic web (Photo Credit: Entomological Society of America)

The Gigantic web (Photo Credit: Entomological Society of America

The Gigantic web (Photo Credit: Entomological Society of America)

The Gigantic web (Photo Credit: Entomological Society of America)