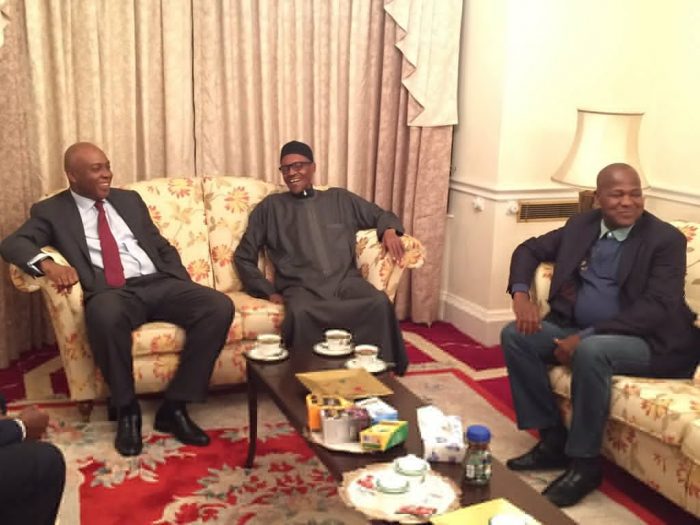 The leaders of the National Assembly in Nigeria, Senate President Bukola Saraki, Speaker Yakubu Dogara, and Senator Ahmed Lawan on Wednesday, February 15, 2017 visited President Muhammadu Buhari in the Abuja House in London where the president is recuperating from an undisclosed ailment.
Senator Saraki, issued a statement shortly after seeing Buhari, saying that the president was "doing well", "cheerful", and "in good spirits".
"We were delighted to see that President Buhari is doing well, was cheerful and in good spirits," Saraki said in the statement e-mailed by The Trent.
"The president I saw today is healthy, witty and himself."
The senate president also hinted to an "imminent return" by the president, who extended his 10-day vacation indefinitely due to health reasons.
"The president's absence and imminent return shows that there is no vacuum in government and our system of democracy is working with all organs of government fulfilling their mandate," Saraki said.
"And let me use the time tested cliché, there is no cause for alarm!"
Below are pictures of the leaders of the National Assembly visiting with President Buhari.