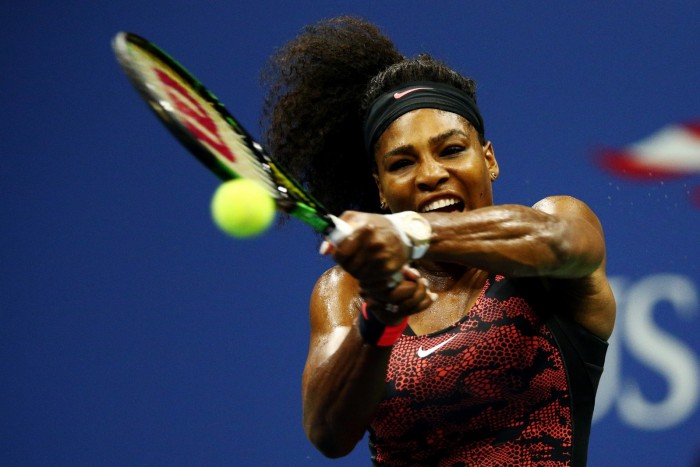 Tennis superstar, Serena Williams, announced that she is pregnant and she blew up social media.
Making waves is the fact that she announced that she's 20 weeks pregnant which means that she won a major title while pregnant.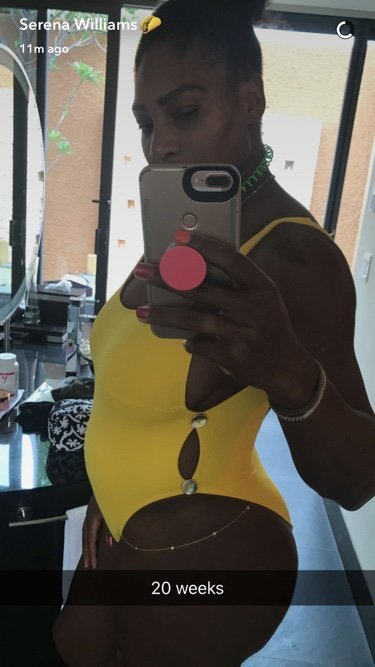 Williams is engaged to Reddit co-founder Alexis Ohanian and she made the announcement about her pregnancy on  on Snapchat on Wednesday, April 20, 2017.
Some of the her fans marvelled at the 'superhuman' quality of the tennis star while some began to predict that the baby would be a tennis prodigy.
Here's a roundup of some of the most compelling tweets on the celebrity pregnancy news, courtesy of our friends at HuffPost.
Serena Williams was pregnant when she won her 23rd grand slam tournament at the Australian Open. And did not drop ONE SET. Let that sink in.

— 23RENA (@noelleharmony) April 19, 2017
Serena Williams won a grand slam while she was pregnant so every man should probably shut up about everything forever.

— Travon Free (@Travon) April 19, 2017
LOYALTY ROYALTY INSIDE MY DNA https://t.co/y3NOxw328H

— Jenna //\ Wortham (@jennydeluxe) April 19, 2017
Their kids are about to have the BEST playdates. pic.twitter.com/fiBDLlxlOk

— Michael Blackmon (@blackmon) April 19, 2017
@JarettSays OMGGGGGGGG!!!!!!!!!!!! My faves are all with child!!!!! pic.twitter.com/sVaYSFRAgn

— Finessa_Trilliams💋 (@C_Jill_Run) April 19, 2017
Serena Williams announces pregnancy on Maria Sharapova's birthday and will return to world number one on Monday.

Gosh I love tennis

— José Morgado (@josemorgado) April 19, 2017
Serena Williams casually announced her pregnancy on Maria Sharapova's birthday. She's been around Beyoncé too much.

— Muscle Flexbrook (@Kontra402) April 19, 2017
I just see Serena Williams as a mother and her kid is acting up and she's like "Don't Try Me…" 😂😂😂https://t.co/juJzoQeKXS

— Erick Fernandez (@ErickFernandez) April 19, 2017
@BuzzFeed pic.twitter.com/lBFeDsoAms

— Josh Sánchez (@jnsanchez) April 19, 2017
Serena at nine months still makes the US Open Semis. https://t.co/KB4Piek2fo

— Dave Zirin (@EdgeofSports) April 19, 2017
Serena Williams was pregnant when she won the Australia Open in Jan. but I cant even get out of bed when I'm on my period. Sis is superwoman

— Taryn Finley (@_TARYNitUP) April 19, 2017
I get to exist in an era when Beyonce & Serena Williams are pregnant at the same time. Goddess is so good. pic.twitter.com/gIqSk6oWWq

— Misandrist Plague (@SoualiganAmazon) April 19, 2017
Serena Williams' fetus is already ranked 200th in the world.

— BigHeadSports (@BigHeadSports) April 19, 2017
Congrats to THE Serena Williams! This is awesome! I'm just jealous that Serena at 20 weeks pregnant is me after a Chipotle steak burrito 😩. pic.twitter.com/Fdqv58QIYk

— Annie Apple (@SurvivinAmerica) April 19, 2017
Serena Williams wins Australian Open while pregnant, Prince releases 6 new songs and he's not even alive anymore, I give up

— Sarah Cooper (@sarahcpr) April 19, 2017
Can't wait for 53-year old Serena and her kid to win the 2034 Wimbledon doubles title (mixed doubles if its a boy)

— Rodger Sherman (@rodger_sherman) April 19, 2017