Eight families have showed up for DNA testing in connection with the Otedola Link Bridge fire in Lagos which shocked the nation.
The Head of the Lagos State DNA and Forensic Centre, Dr Richard Somiari, made the disclosure in an interview with the News Agency of Nigeria (NAN) on Thursday, July 5, 2018 in Lagos.
Somiari, a forensic expert, said that more families were still expected to visit the facility in connection with the deadly explosion that occurred on June 28.
"There are two categories of people that come for the testing, those who believe strongly that their family member died and needs to be identified.
"The other category includes people who just do not know because the family person is missing.
"So, we will expect that those two categories of people will come.
Somiari said that the duration needed to complete the DNA process and results interpreted could not be ascertained because of protocols that must be followed, due to the magnitude of the accident.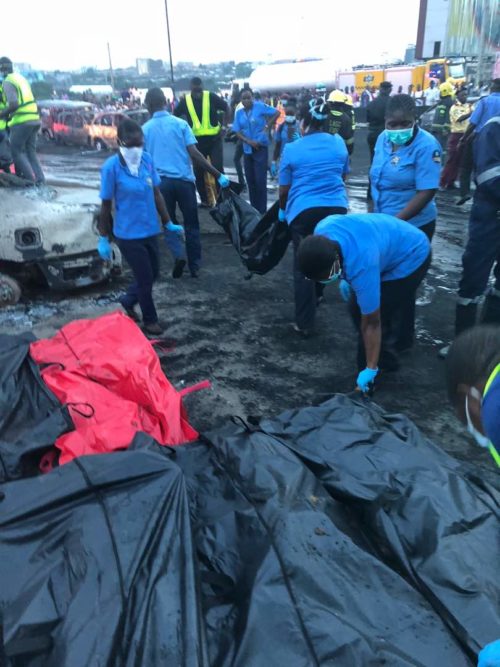 According to him, there are two processes involved, including the actual DNA matching and the process by the pathologist, who takes samples from the remains that were recovered.
"The actual process in our laboratory is fast. The thing is the quality of the sample that is coming from the victim.
"So, until we get those samples from the pathologist we do not know how long it will take.
"If it is significantly degraded, then it means we have to go through multiple steps of isolation and clean up before we do the profile generation.
"These samples are not as clean as reference samples and we do not want to make a mistake in the process.
"We realise that everybody will like to get the result fast and bring a closure to this but at the same time we want to be careful. "
On July 2, the Lagos State Commissioner for Health, Dr Jide Idris, confirmed that 12 people died in the incident.
Idris said the government would be conducting DNA forensic studies so that the right bodies could be handed over to the appropriate families for proper burial.
According to him, the entire cost of management and treatment of the surviving victims and DNA forensics for the dead and their families would be borne by the state government.