[dropcap]W[/dropcap]hen your skin has brown hint combined with green, we say you have an olive skin. This kind of skin tone ranges somewhere between pale and dark. When the red pigments found in your skin are combined with brown pigments or green, it gives a look of a stunning olive skin tone. Olive skin is usually linked with persons who have brown colours in their complexion. Rather than being warm toned, people with olive skin have a universal or neutral tone. So, the type of makeup you use for this type of skin tone entirely depends on you. However, we have compiled some tips to aid you to match your beautiful olive skin.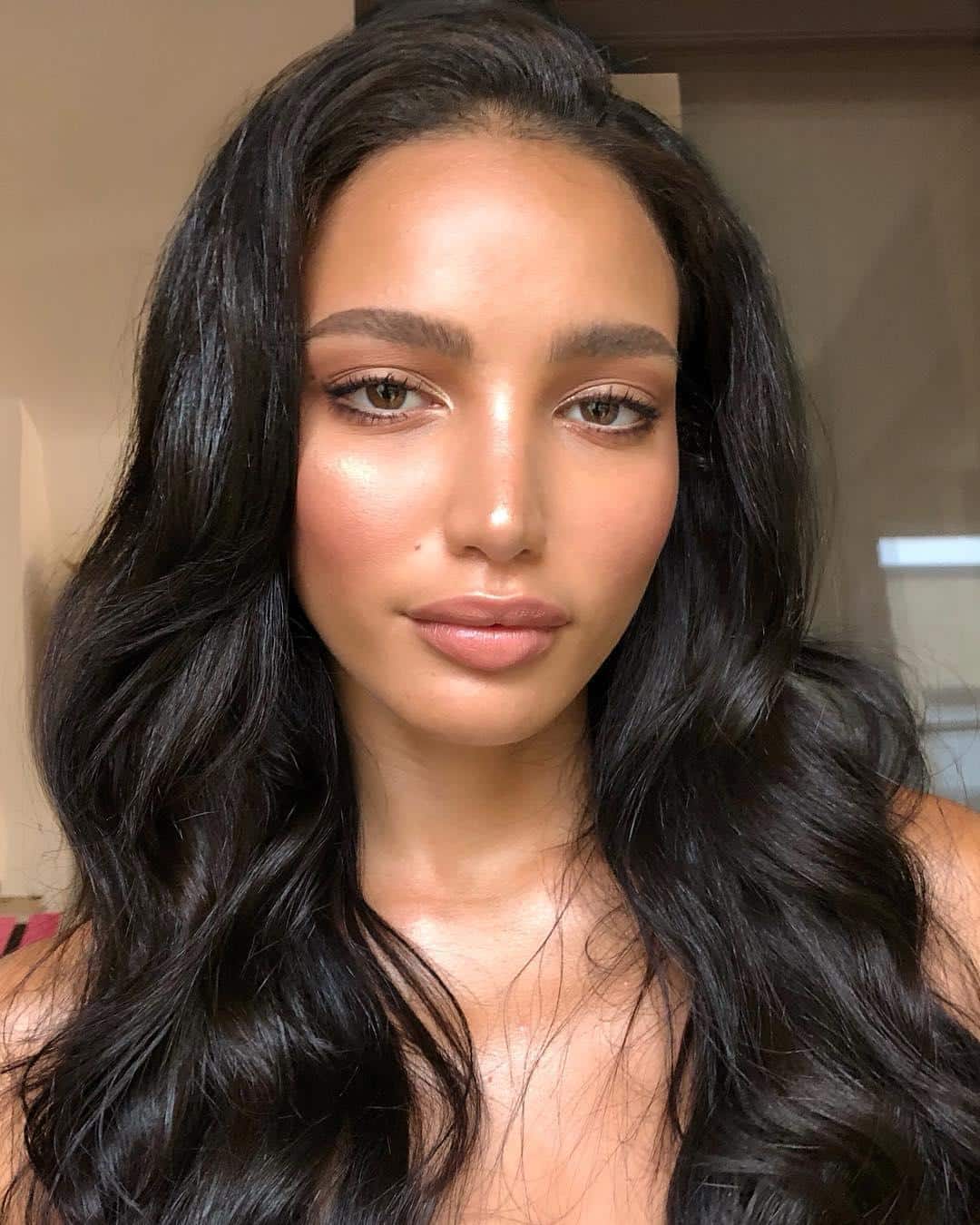 1. Picking the Correct Foundation
Having an olive skin tone is a great blessing since your skin colour glows and it does not change to reddish. This is a significant advantage since you will not have to use a lot of concealments. The only thing you are supposed to do is get the right foundation for your skin, and you are all set to rock the best looks. Neutral foundations are the right options for olive skin. However, you can also try cool tones and a few warm ones as well.
The end of the matter; go for what you think appears best on you and experiment with as many options as possible.
2. Ideal Blushes for Olive Skin
The shades that match skin tone regarding the blush are pinks and peaches. Another colour that you can choose is a bronzy hue. Slight shiny can work stunningly well as highlighter and blush.
3. Ideal Eyeshadows for Olive Skin
When choosing the best eyeshadows for olive complexions, bronze and gold hues are the best options. Nudes Palette and Naked Palette are the best choices, and there is a variety of them to choose from. They are the best choices and the best bet when you have little time for applying makeup.
If you need to mix up the looks, you can still opt for purples and blues or gorgeous shimmery emerald green. You can also go for typical black Smokey hues.
4. Best Lipstick for Olive Skin
Ladies with olive skin tone are considered luckiest especially when it comes to choosing lip colours that complement their skin tone. There are pretty a variety of hues to choose from. From light nudes and browns to bright purple and oranges, it all depends on you. How comfortable you feel with a particular colour and how far you are willing to try different shades.
Most women with olive skin tone get overwhelmed when the idea of 'nude' is brought in. This shouldn't scare you. When brands use nude, they don't consider ladies with deep skin tones. So, that is why it ends up appearing very dull and ashy on darker lips that ladies with olive skin have.
5. Contouring Kits and Highlighter
Is it possible to contour and highlight if your skin is olive? Of course, yes, it is possible. All that you need to do is get the right colour for your skin tone. Try using a highlighter that is not so much pale else you will end up getting a look that is more of a plastic! Even if the shade is pale, ensure that you utilise very light hand to avoid overdoing it.
You can also opt for a matte bronzer for contouring. However, avoid using it to warm up your face since you already have a beautiful caramel hue.
Conclusion
Well, now that you have all the information on what to do and what not to do for your olive skin tone, experiment with different options to see which one works better for you. The best thing about possessing olive skin is that you are always glowing! The natural nude pigment in olive skin is the correct balance of cool and warm tones and gives you a brighter look, almost all the time. So, take a step of faith and flaunt that beautiful olive skin tone you are blessed with.