LAGOS, Nigeria – Akintola Williams, Nigeria's first indigenous chartered accountant and a pillar in the country's financial sector, passed away on Monday,  September 11, 2023, at 104.
His contributions to Nigeria's financial landscape were monumental, setting the foundation for accounting standards and practices in the nation.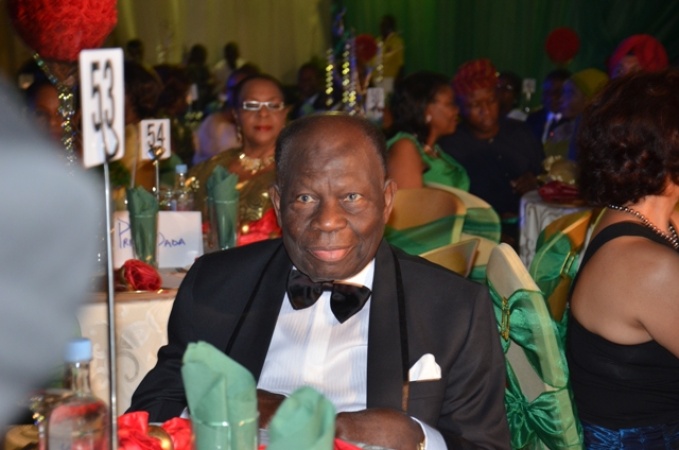 Born on August 9, 1919, Williams studied accounting at the University of London and became a qualified chartered accountant in 1947.
Upon his return to Nigeria, he founded his accounting firm, Akintola Williams & Co., in 1952, which has since evolved into the global accounting firm Deloitte & Touche.
Advocate for Professional Development
Williams was not just a practitioner but also a committed advocate for the accounting profession in Nigeria.
He was a founding member of the Institute of Chartered Accountants of Nigeria, ICAN, and served as its president from 1963 to 1965.
In addition, he was a member of the National Board of Accountants and Auditors.
His leadership and influence helped shape accounting standards in Nigeria, providing a roadmap for future generations of accountants in the country.
Awards and Honors
Throughout his lifetime, Williams was the recipient of numerous awards and honors, underscoring his importance to Nigeria's financial sector and beyond.
He was awarded the Order of the Federal Republic, OFR, and the Nigerian National Order of Merit (NNOM).
Internationally, he was recognized as a Fellow of the Institute of Chartered Accountants in England and Wales.
Legacy
Akintola Williams leaves a legacy far beyond accounting ledgers and financial statements.
His contributions to the professionalization of accounting in Nigeria are immeasurable, and his efforts have indelibly shaped the landscape of Nigerian finance.
His demise marks the end of an era but serves as a reminder of one individual's lasting impact on a nation's development.
As Nigeria mourns the loss of this iconic figure, his contributions to the field of accounting and the nation's financial well-being will be remembered for generations to come.
Williams is survived by his children, grandchildren, and many relatives and well-wishers. Funeral arrangements are yet to be announced.