LAGOS, Nigeria – An alleged in-flight theft of N1 million was thwarted onboard an Air Peace flight from Abuja to Port Harcourt on Wednesday, August 2, 2023.
The airline's spokesperson, Stanley Olisa, recounted the incident in a statement, confirming that the suspect was caught by the owner of the money, with the assistance of the airline's staff.
Flight P47192 was subjected to unexpected turbulence, not from the weather, but from within the cabin when the suspect allegedly snatched a brown envelope containing the large sum from a fellow passenger's computer bag.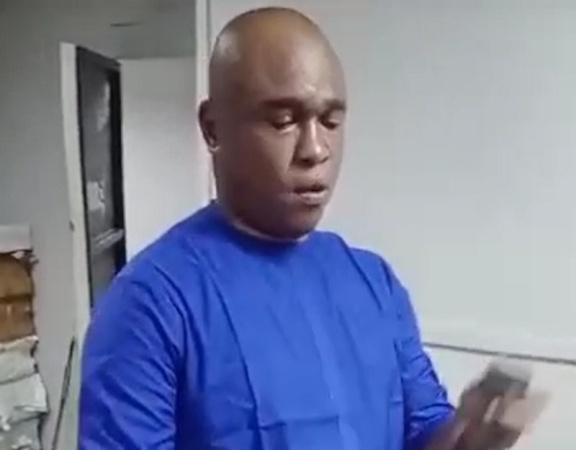 The alleged theft follows a troubling series of similar incidents involving various airlines operating in Nigeria.
According to Olisa, the suspect stealthily took the computer bag from the overhead cabin during the flight, extracted the envelope, and then stashed the bag in another luggage compartment.
He then moved to an empty seat at the back of the aircraft.
Despite the crew's announcement of a proper disembarkation sequence, the suspect was among the first few to disembark.
The suspect was eventually caught, and the money was retrieved, with Olisa revealing that "different currencies in different denominations" were found on him.
Air Peace handed the suspect over to the security operatives of the Federal Airports Authority of Nigeria, FAAN, for onward transfer to the police for further investigations.
Olisa also stated that the police later released the suspect on bail.
The incident has again drawn attention to the issue of in-flight theft, a growing concern for airlines and passengers alike.
Air Peace, one of Nigeria's leading commercial airlines, has assured that safety and security measures are being reviewed to prevent future occurrences.
Passengers have also been advised to remain vigilant and report suspicious activities to the crew.
Despite the success in foiling this theft, the incident is a stark reminder of airline security challenges.
Ensuring passenger safety extends beyond just the physical well-being of travelers, now encompassing the protection of personal belongings.
As in-flight theft continues to be a concern, airlines and authorities must take decisive action to protect passengers and their possessions.
While the foiling of this theft is a victory for vigilance, it serves as a sobering warning that security must be continuously refined to adapt to emerging threats.