Nigerian music and culture icon, Charly Boy, one of the artistes who said he would stand by Tuface Idibia to march against bad governance from the Muhammadu Buhari-led government has issued a statement vowing to continue with the protest without Tuface.
Early Sunday, February 5, 2017, afro pop artiste, Tuface, released a video announcing that he had cancelled the protest citing security concerns.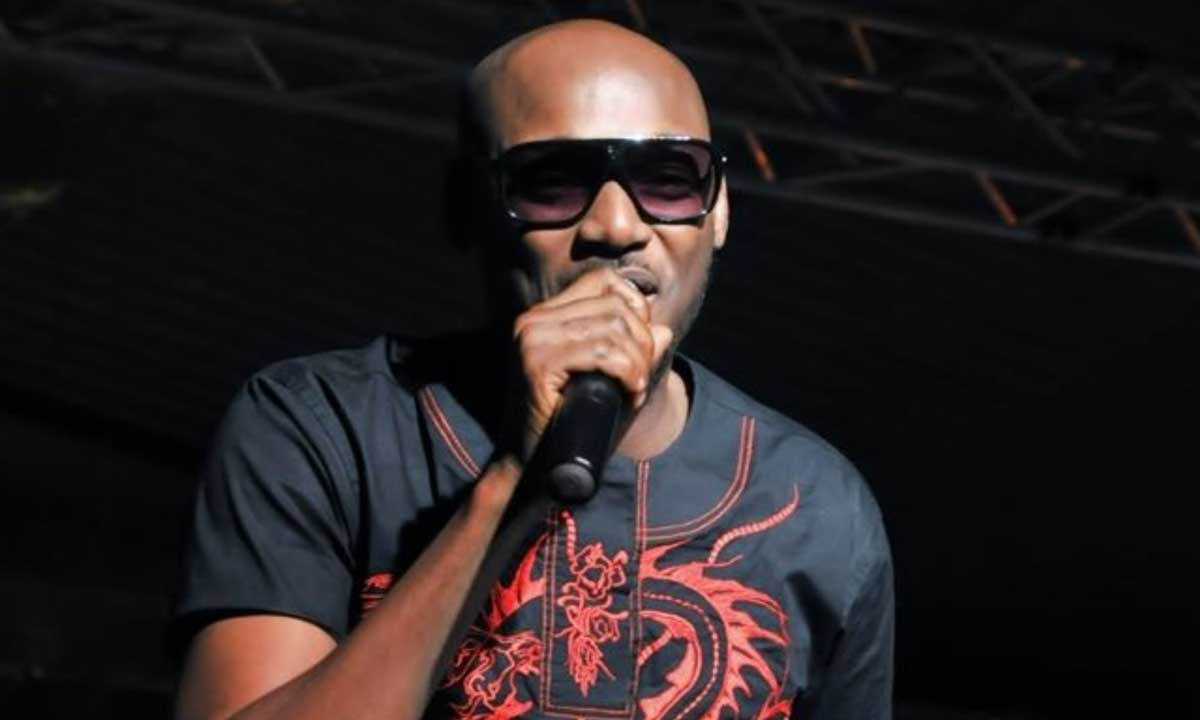 In reaction, Charly Boy wrote this statement on Facebook. We publish it unedited below:
The Struggle to overcome Political Insanity, Audacious impunity and Mindless looting in Nigeria took a Negative hit last night not just because Tuface Idibia called off the 6th of February, 2017 Protest; because most of the demons we are Fighting against hijack the Peoples Protest and Anger at the Establishment.
We must not Trivialize the Struggle or We will Struggle to make any impact in the Emancipation of the Nigerian Mind. President Muhammadu Buhari is not the Problem of the Nigerian State and this is not excusing his Failures. The Nigeria Political Elite are Vampires Feeding off the Blood of a Willing and Docile Populace. They Loot Because we Hail; The Celebration of Ibori in Delta State Yesterday and Across the Country Typifies the Insanity of our Stupidity and eternal Problem of the Nigerian Struggling Populace.
Now we retreat to regroup and replan and we will lock hands to synchronise our objectives. For me, it is #ALUTAETERNAL, because If we no plan well things no go work well. No be everybody get that kin heart to stand tall when jungle mature. The real tsunami it's coming, and no doubt I will be on the front line. I will ta/ke the First Bullet; let my body be the first to drop; Let my Blood be the first to wash our LANDS.
Will the Nigeria youth back a Full Blooded Peaceful Political Mass Revolution at the Federal, State and Local Government Level? I doubt. But, I no go give up on my children, The Coalition of the Frustrated, Angry and Hungry, as well as this country that I love. We must sustain the pressure and cannot turn back as the Revolution Continues. We must begin to resist political insensitivity and mindless looting of our common wealth.
I, AreaFada will fight so fear will no longer cripple my people. Our MUMU don reach last bus-stop. And before we go start to chop sand sand, we go enter street and purge our lands of political dictatorship, oppression, poverty and corruption.
We must not walk/work alone or we will fail miserably. The Nigerian politician is our eternal enemy; The Nigerian people are the willing victim and it is time to channel our anger peacefully towards making governance work for us and not against us.
We must stop being the victims and become THE FEAR/THE MOB.
If our yeye Leaders no fear us, change no go come.
We Dey Prepare; We Dey Come to a Local Government, State House, State Assembly or an Arm of Federal Government Near You because #OurMumuDonDo
Charlyboy Oputa(AreaFada)
President.
Frustrated Nigerians