Chibok boy, Ali Ahmadu, who was paralysed three years ago, after a Boko Haram attack in his town,is now on his feet.
He survived corrective surgery on his spine, in Dubai after being in the Intensive Care Unit for 48 hours.
Igho Sanomi, the Chairman of the Board of Trustees and members of the Dickens Sanomi Foundation, who sponsored this surgery, are still at his bed side.
During the surgery, doctors described Ali as, "a very strong boy who was determined to live".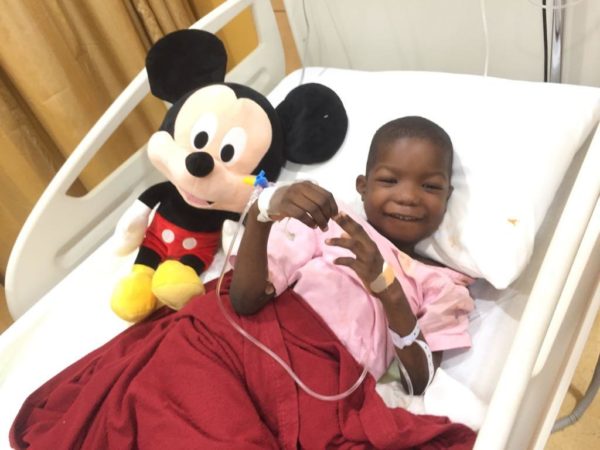 Nuhu Kwajafa, the Founder of the Global Initiative for Peace, Love and Care (GIPLC), the organization that coordinated young Ali's surgery, made the following remarks:
"After five hours in surgery, on 17th September 2017, and 48hrs in the intensive care unit, To God's Glory Ali Ahmadu Chibok had a very successful procedure and is currently stabilizing and recovering. It has been a Divine Journey starting from far away Chibok in 2014; a little boy left to dead, underneath a tree, after a vicious Boko Haram attack, to where we are today…
"In young Ali we have a fighting spirit, a resolute and charming soul, beating all odds to survive and to walk again, this reflects so truly the Nigerian Spirit, we are indeed grateful to God".