Eight family members found dead in a rural southern Ohio community were shot in the head "execution style," most while they slept, authorities said Friday.
Officers are searching for the killer or killers, who are probably armed and a danger to surviving family members, Pike County Sheriff Charles Reader said.
"We have a specific family that's been targeted but I don't think there's been a threat to any other members of the community," he said. "I've given the family precautionary measures to make. They know we're available."
Investigators discovered seven adults and a 16-year-old dead at four crime scenes, Ohio Attorney General Mike DeWine said. The victims included a mother slain while her 4-day-old child lay beside her, he said.
That child, along with a 6-month-old and a 3-year-old, survived the killings, Reader said.
He didn't name a suspect or give a motive, but said all victims are members of the Rhoden family.
"We're advising family members to be very careful and take particular caution," DeWine said. "This is a matter of public safety, especially for the Rhoden family."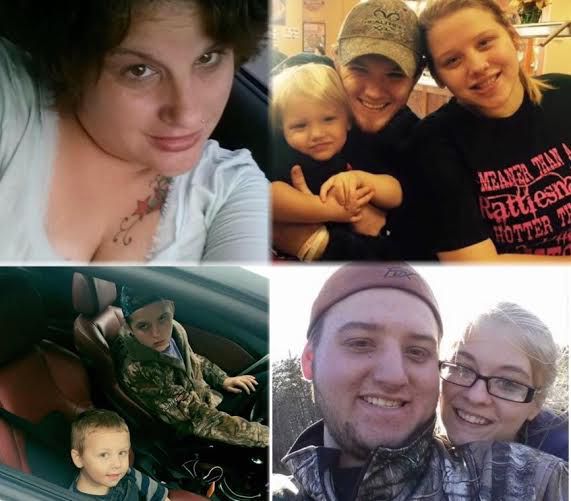 'Doesn't happen every day'
Residents are grappling with a kind of violence rarely seen in Piketon, a town of about 2,000 residents 90 miles east of Cincinnati, Dewine said.
"What makes this particularly grisly is you have three children involved who were there when the executions took place," he said.
The sheriff's office was notified about 7:53 a.m. Friday that two bodies had been found in a bloody scene, Reader said. Officers were flagged down and told other bodies had been located.
At first, officers found seven people killed at three residences in the county, two "within walking distance" and the third about half a mile away, Reader said.
On Friday afternoon, an eighth body was located in a fourth residence about 8 miles away, Reader said.
'There may be more than one' killer
"It would appear all of them were shot in the head," DeWine said. "It would appear it occurred at night. … The mother was killed in bed with the 4-day-old right there."
The deaths are homicides, DeWine said. Nobody killed themselves.
"The Rhoden family was targeted and we've talked to the family and expressed our concern," he said. "The sheriff's office will work with them for protection."
Reader said other law enforcement agencies have come to Pike County to help his department, which has 13 road deputies.
"We have a lot of people dedicated to finding this murderer, or these murderers," DeVine said.
Pastor Phil Fulton of Union Hill Church told CNN affiliate WLWT the situation was "very out of character" for the community.
"It's a tragedy," he said.
The Ohio Bureau of Criminal Investigation is leading the investigation. It sent more than a dozen agents to assist the Pike County Sheriff's Office after the request for help came in at 8:21 a.m.
Schools in Pike County and surrounding counties were on lockdown earlier Friday as a precautionary measure, WLWT reported. They were "back to normal" by Friday afternoon, Adams County Ohio Valley Local School Superintendent Richard Seas told WLWT.