The Nigerian government has given a reason to why Boko Haram released abducted Dapchi girls within one month.
The sect had abducted Chibok school girls in April 2014 and still holds dozens of them in captivity.
Lai Mohammed, the minister of information, at a press conference on Sunday, March 25, 2018, said the Buhari administration was more proactive in the recent case.
His words: "As I have said time and again, there is no government that will not face tragedies. What makes the difference is how such tragedies are managed.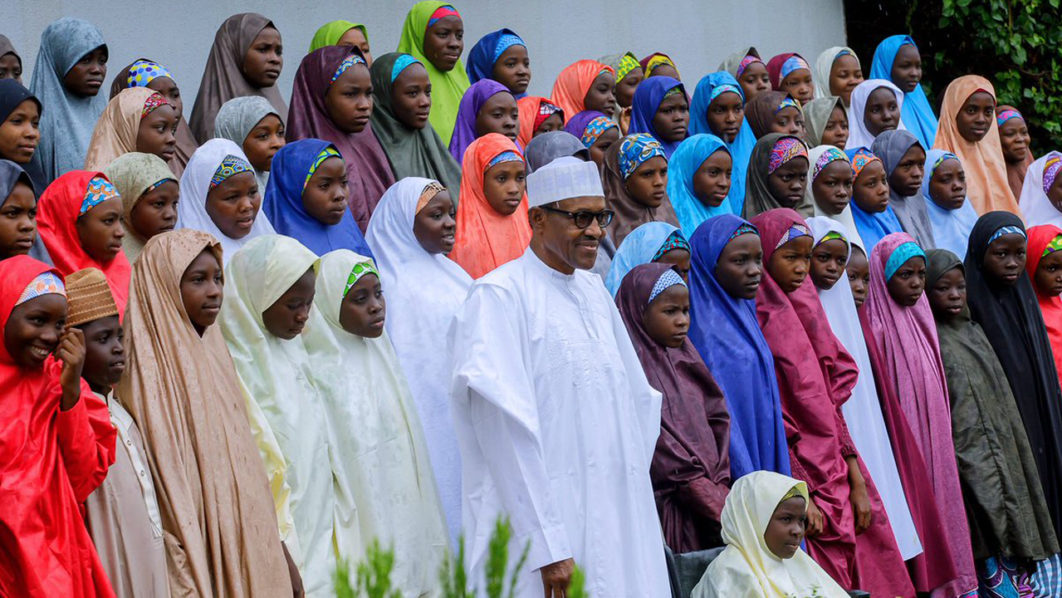 "President Buhari put this in perspective when he said the response of his Administration is a marked departure from the attitude of the preceding administration in the aftermath of the kidnap of the 276 Chibok girls in 2014.
"Whereas it took that administration 18 days to even acknowledge the kidnap of the girls, the current administration was responsive and was not in denial. No stone was left unturned to secure the release of the girls. For the record, the following actions were taken:
The President sent FG's delegation twice to Dapchi and Damaturu, within four days, to engage in fact-finding and to condole with the government and people of Yobe State and the families of the abducted girls. I was on both delegations.
The President ordered the Service Chiefs and the Inspector General of Police, IGP, to take direct charge and brief him on a daily basis on the efforts to bring back the girls.
The President ordered the re-strengthening of a Joint Operational Base involving relevant agencies and Services to coordinate the rescue mission. Consequently, the Service Commanders established a unified Command Centre in Maiduguri, and the Military also raised several rescue teams to comb the forests in the North East Theatre of Operation.
The Nigerian Air Force maintained aerial surveillance of the area all through.
"It was not a surprise, therefore, that this abduction ended about a month after it occurred, and that most of the girls are free."
Read more at Daily Post