A man who is accused of raping dogs and owning a dog brothel has been stripped and beaten in the streets after a vigilante group caught him.
The man who is unnamed, according to People's Daily, a Chinese Newspaper, is accused of charging customers 5 pounds to beat dogs and have sex with them. He is also reported to broadcast the actions live to a multitude of viewers.
Dog lovers had tracked him to Sichuan province in Southwest China  after viewing his horrific videos three weeks ago. They found that he owned a dog brothel.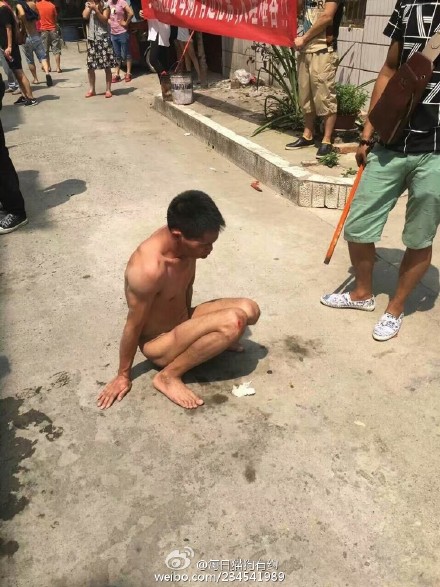 The vigilante groups members chatted with him for days, after which they were able to lure him out, arranging to meet for a banter about his "his hobby".
Immediately they set eyes on him, the group pounced on the man, stripping him of his clothes and beating him.
According to the Chinese Newspaper,  the man had offered members of the animal rights vigilante group the opportunity to "rape female dogs in a way that serves us all", services which were priced at 50 yuan.
The abused dogs have been reported to be sent to a local animal hospital. They would fully recover, after which they would be adopted.
It is likely that the man will be punished under criminal law for spreading pornography rather than organizing prostitution, a lawyer, Huo Zishi, who is based in Sichuan has confirmed.