Mr. Abiodun Agbele, a friend of Governor Ayodele Fayose of Ekiti State, who was arrested by the Economic and Financial Crimes Commission (EFCC) may not be off the hook of the anti-graft agency soon as the EFCC is said to be pressurising him to implicate Governor Fayose as a condition for his release from detention.
Mr. Agbele, who was invited to come to the EFCC office in Abuja on June 28, 2016 was arrested by operatives of the anti-corruption agency in Lagos on June 27, 2016 and is still being detained by the EFCC. He is being detained as part of the EFCC's investigation of a sum of N4.7 billion allegedly received from the office of the national security adviser, ONSA, through the former minister of state for defence, Senator Musiliu Obanikoro.
Governor Fayose's personal bank account in Zenith Banks were frozen by the EFCC two weeks ago.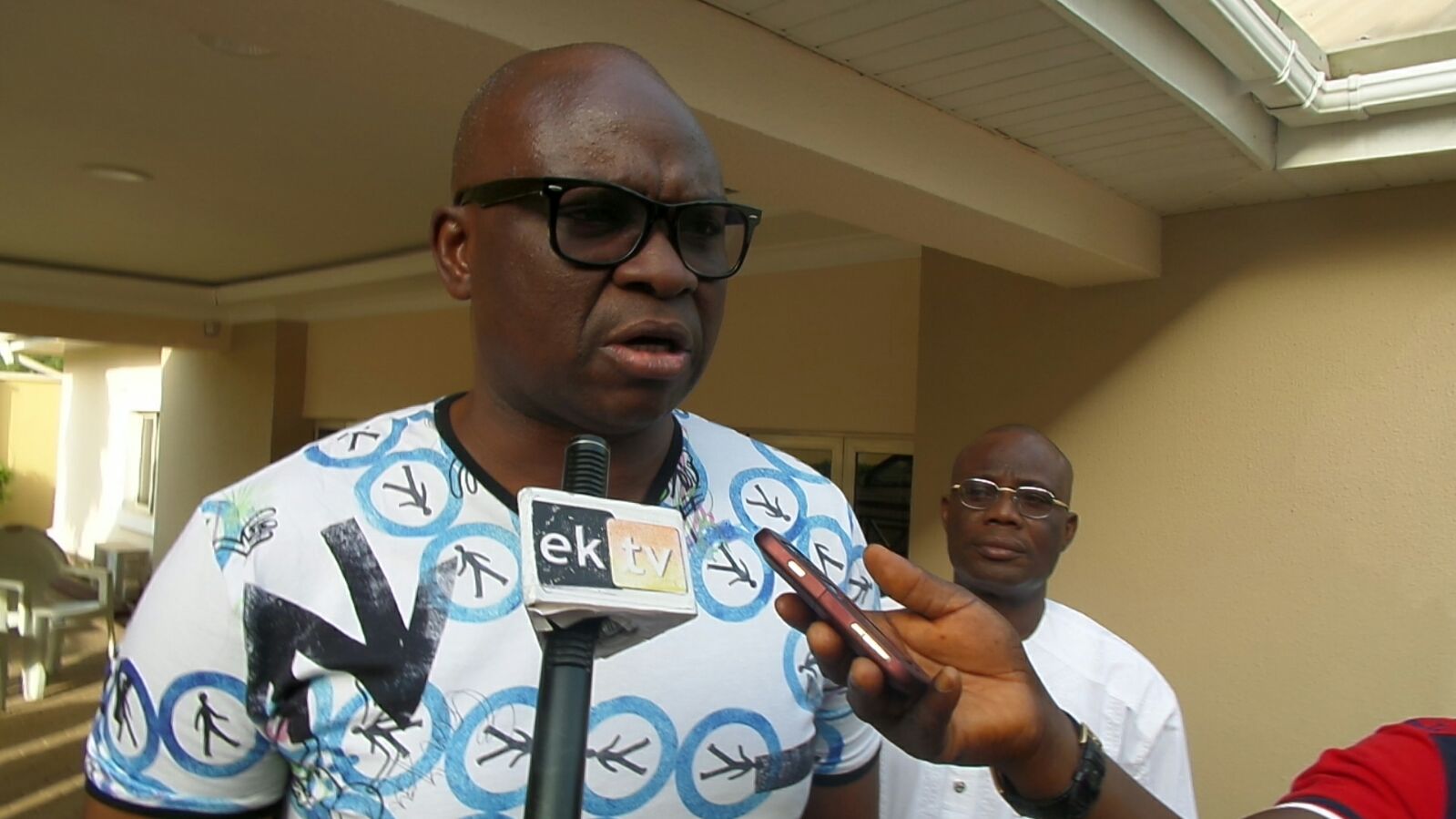 Informed source in the EFCC disclosed that Mr. Agbele was said to have insisted that he did not receive any money from Senator Obanikoro or anyone from the NSA office under embattled Colonel Sambo Dasuki (rtd). According to an inside source, he only wrote a two paged statement.
"EFCC appears to be at crossroad now because Agbele was said to have maintained that he won't lie against himself by saying what did not happen. Agbele was said to be insisting that funds only got into his account through Zenith Bank donations, and not from the NSA office," the source said.
Governor Fayose had stated that his election was funded by the Zenith Bank Plc, mainly, fundraising, donations from friends and associates as well as sales of campaign souvenirs. He said further that he had no financial transaction whatsoever with the ONSA under Colonel Sambo Dasuki (rtd) or Senator Musiliu Obanikoro in "any way, shape or form".
The governor also challenged EFCC to publish statements made by Senator Obanikoro, his son or any other person associated with money from the NSA office where they claimed they gave him money for the election, adding that what the anti-corruption agency was doing was part of the grand plot to intimidate and harass him into submission.
"Agbele was said to have told the EFCC that money was transferred to his account by the Zenith Bank and it was Governor Fayose that introduced him to Zenith Bank as part of the bank's arrangement to fund his election. He has also said that he was not a politician and that he never had any financial dealing with Obanikoro or the former NSA. Col Sambo Dasuki (rtd).
"However, EFCC is only interested in getting a link between funds allegedly received from the NSA office and Governor Fayose, and Agbele is believed to be the only one that can provide that link. Thus, Agbele may have been given the option of either making statements to implicate Governor Fayose by creating the needed link or remain incarcerated for as along as they desired," the source said.