BENIN, Nigeria – The family of a slain cab driver, Emmanuel Ayemhenre, 47, is calling for justice and demanding the prosecution of his killers.
Ayemhenre, a husband and father of five, was shot to death by a group of three vigilantes on February 15, 2023, while working at 2nd East Circular road Junction in Oredo Local Government Area of Edo State.
Margaret Fredric, the younger sister of the deceased, spoke on behalf of the Ayemhenre family.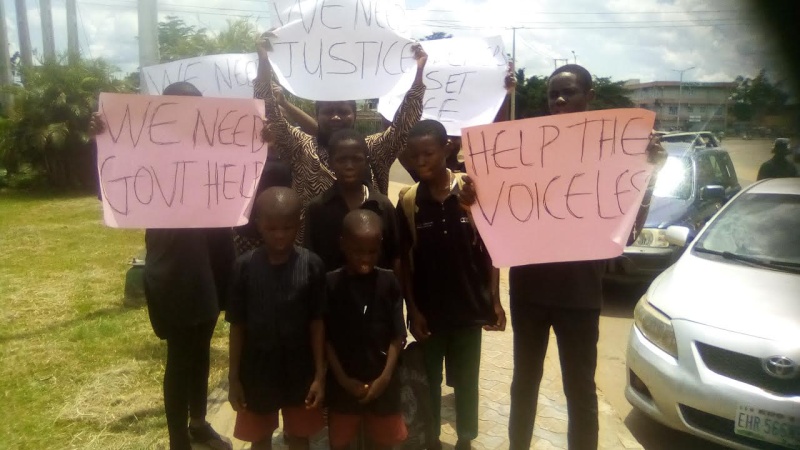 She described the harrowing experience, saying, "My late brother, Mr. Emmanuel Ayemhenre, was murdered… And before they could rush him to the hospital, he was already dead."
The alleged killers were initially arrested and held at the Esigie Police station before being transferred to the State CID.
However, Fredric revealed that two of them have since been released without facing trial. She expressed the family's grief and frustration, stating, "Look at the children, five of them and wife."
Fredric called on Nigerian President Muhammadu Buhari to intervene in the case, saying, "I want the president… to come and help us and if this is the only thing he can do for us before he leaves office, he should help us get justice, prosecute the three of them behind all this."
She also implored Edo State Governor, Godwin Obaseki, to provide assistance in seeking justice.
The three individuals involved in the tragic incident are Chuks, Obinna, and Olakpo, a dismissed police officer now working with the vigilante group.
The family hopes that bringing them to justice will provide some closure for the loss of their loved one.
When asked for comment, the Edo State Police Command Public Relations Officer, SP Chidi Nwabuzor, stated on Friday, May 12, 2023, that he would investigate the matter and respond accordingly.
The family, meanwhile, continues to grieve and seek justice for Emmanuel Ayemhenre and his young family.