Do you think Kim Kardashian is a negative force or a positive force? Do you think she inspires confidence in young ladies or makes them feel self conscious?
You can't decide? Megyn Kelly of Fox News can't decide too. On one hand she thinks the Keeping Up With The Kardashian reality TV star is good and on the other hand she thinks she's evil.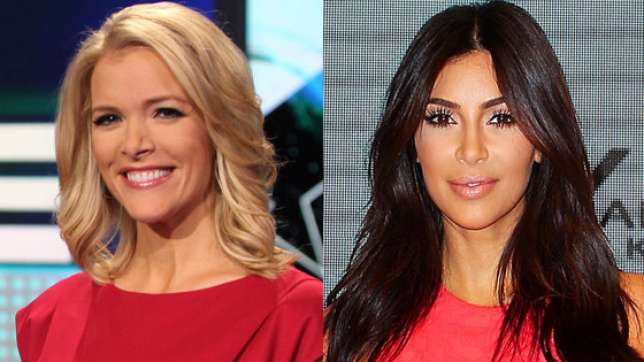 44-year-old Ms. Kelly in a recent interview with Variety Magazine said; "I want to know if she's a force for good or evil."
She further explained; "I had someone make the argument that she's voluptuous, and maybe sending the message to young girls that you don't have to be a stick figure to be desirable. But I see the other argument too — it's all enhanced, and you send the message that you need to surgically alter yourself to the point of shocking to be attractive to men."
Kelly also revealed that she would like more celebrities to come on her show. "My goal is not to be 'Entertainment Tonight,' with all due respect to 'Entertainment Tonight,"' she said. Her one wish at the moment is to interview Caitlyn Jenner, the 65-year-old transgender who also happens to be Kardashian's step-dad.