Khloe Kardashian was driving in Montana with Kim Kardashian, North West, her half sisters Kendall and Kylie Jenner when she lost control of the car and swerved into traffic.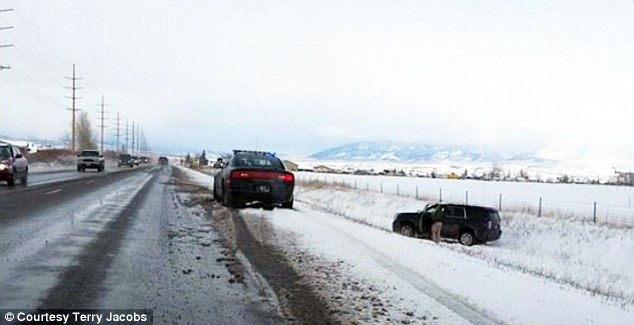 According to reports, a semi-truck on an icy road in Bozeman caused snow to hit their car's window. Khloe Kardashian couldn't see this on time and drove into a patch of black ice. Their car started moving uncontrollably on the road and in the process came close to traffic and eventually ended in a ditch.
The police reportedly showed up to the scene and confirmed nobody was hurt.
Shortly after the accident, Kim Kardashian took to her Instagram page to thank God for their safety.
She captioned it: "Thank you God for watching over us and keeping us safe."
This comes barely two weeks to the day after their father, Bruce Jenner was involved in a ghastly car accident in Malibu, California which resulted in the death of one and seven injured.