Some prominent politicians are presently being interrogated following discovery of their identity cards in terrorists' camps destroyed inside the Balmo Forest in Bauchi State last week.
Coordinator of the National Information Centre (NIC) Mr. Mike Omeri told reports in Abuja on Wednesday during the regular briefing by members of the Centre on efforts to fight terror in the country and find the over 200 Chibok secondary school girls abducted since April 14 this year.
Assorted types of Ammo recovered from terrorists PR Nigeria Omeri said "following the last successful operatios carried out by security forces to dislodge terrorists from their forest bases in Darazo Local Government Area end of Balmo Forest, some politicians are currently being investigated following their link with activities in the forest.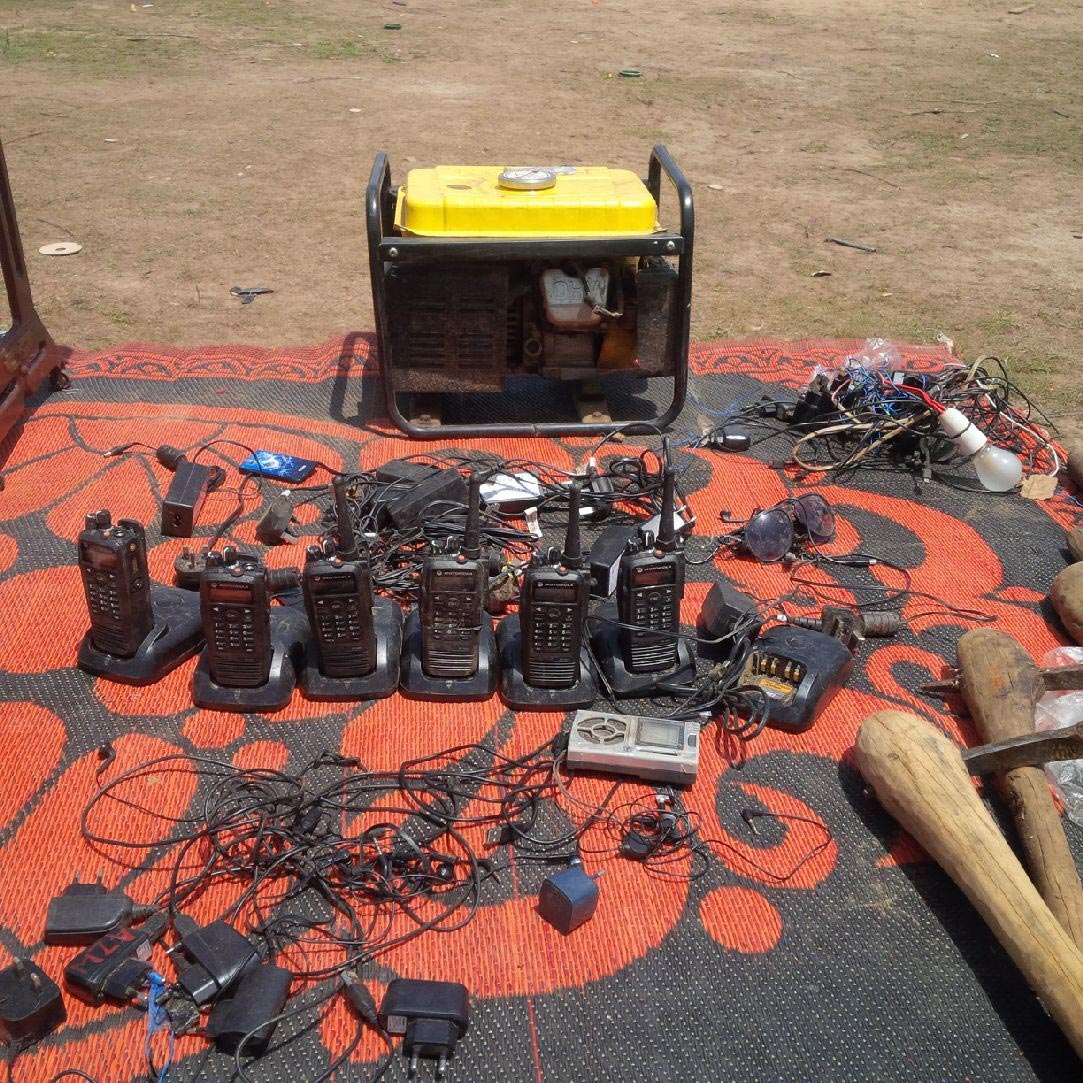 "The politicians are being interrogated following the recovery of some sensitive registration cards and other materials of a prominent political party that were found in the possession of some of the suspects arrested.
"Those who are being interrogated are prominent politicians belonging to a frontline political party. Troops even recovered the identity cards of some of the politicians," Omeri declared.
Omeri also decried activities of some organisations and individuals championing the cause of the abducted girls, which he said were aiding insurgency in the country.
"Some of these groups are augmenting and supplementing terrorists by their activities because they create diversion for security operatives from promptly responding to insurgent activities then you are creating your own problems."
Responding to a question, Army Spokesman, Major General Chris Olukolade insisted that the military and other security agencies were getting results in their fight against terror."
He noted that arrests of terrorists and their backers being made regularly were indicative of such results which should be encouraging to all Nigerians.
"Nigerians should be assured that there is hope of finding and bringing back the girls, there is hope that the terrorists will be defeated and good progress is being made. We told you earlier that over 250 sorties flown while the President (Goodluck Jonathan) once announced that over 20,000 troops have been deployed."