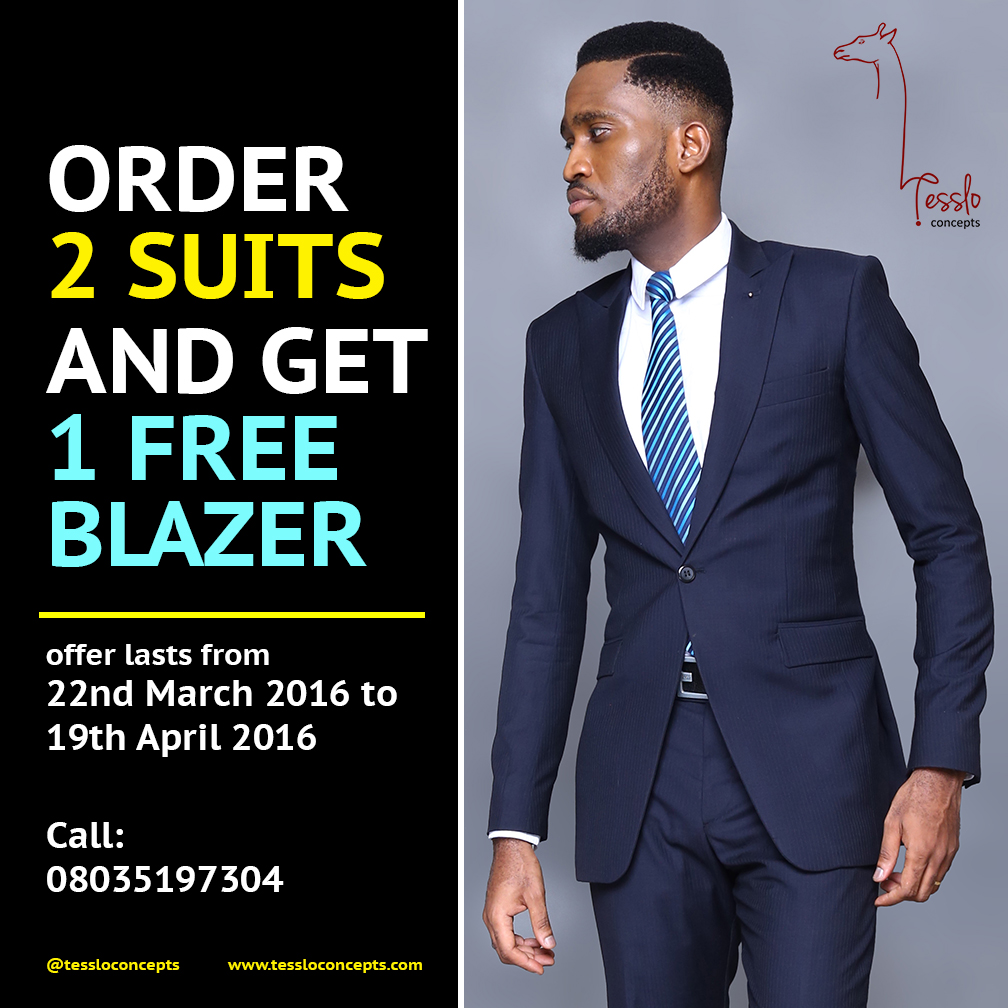 Tesslo Concepts, the Nigerian fashion label that won the Best Fashion Designer Award at the Nigeria Fashion Show in Paris in 2006 has unveiled a new collection for men tagged Lagos Island.
"The Lagos Island collection is a rare definition of high fashion, class and elegance from Tesslo Concepts," explained creative director Tessy Oliseh-Amaize.
Modeled by her husband Ohimai Godwin Amaize, popularly know as Mr. Fix Nigeria, the much-hyped Lagos Island collection was inspired by the concept of taking Nigeria global.
According to Tessy, "I was at Isale Eko market in Lagos Island when I stumbled on these set of plaid fabrics that caught my attention. It was like that moment when your eyes open up to something you never knew existed before. The more I stared at the fabrics, the more it dawned on me that everything we need to give Versace, Armani, Gucci, D&G and the rest a run for their money is right here. I just felt this rush of anger and excitement at the same time and promised myself I was going to make a collection out of these fabrics that will make Nigerians really proud. That's how the Lagos Island collection was born."
The Lagos Island suits as well as the native and casual attires are 100% made in Nigeria by Tesslo Concepts.
"I think we really need to start looking inwards. When you look at the rust and dirt of the Isale Eko market, it is easy to be dismissive and say, can anything good come out of this place? But the truly creative economies of the world are driven by the philosophy that there's gold in the garbage. Nigeria has some of the best and most talented fashion designers in the world. Tesslo Concepts is one of them. So let's dispel this fiction that Nigerians must shop abroad before they are guaranteed of quality and class. You can look rich, fly and classy without shopping on Oxford Street or Melrose. This is the predominant idea of the Lagos Island collection by Tesslo Concepts", Ohimai Godwin Amaize, brand spokesperson and creative adviser at Tesslo Concepts said.
Speaking about the challenges of the fashion industry in Nigeria, the UK-trained and award-winning fashion designer called on the Federal Government to work closely with private sector investors to create a fashion plant where creative concepts by Nigerian fashion designers can be mass-produced.
Click on any image below to enlarge
Photography: Samson Shobanke (SamPixels)
Model: Ohimai Godwin Amaize
Stylist: Tessy Oliseh-Amaize
Make-Up: Faces by TOGA