The Premier League amongst other European Leagues have a strong preference for African players above other continental nationalities, like the South American or Asian. In recent years Nigeria has become a prime exporter of top quality players placing around a dozen consistently on top and minor clubs, many of which has made a name for themselves.
1. Kelechi Iheanacho (Manchester City)
One of Manchester City's top player, the young 20 year old has been one of Nigeria's top stars since a very young age by being a constant player for the National Team, both the Under-13 and winning the 2013 FIFA U-17 World Cup, being awarded the Golden Ball with 6 goals overall.
For Manchester City he had scored 19 goals in first debut season between 2015 and 2016, performance that awarded him the 2016 FIFA Golden Boy.
2. Victor Moses (Chelsea)
Victor Moses had a ruff start in 2016. Just being signed as a star reinforcement for West Ham United, the player suffered an early injury that left him out of the main team. When he finally was ready to return West Ham refused to sign a permanent deal and the main team had already been stablished by Antonio Conte, Moses was not in his plans.
Moses returned to his home club Chelsea and recovered his game as a wingback, by controlling the pace of the game, killer passing and multiple goal assists. Victor Moses is now regarded one of the most valuable players of the Premier League and has West Ham fans sucking their pride.
3. Alex Iwobi (Arsenal)
Alex Iwobi has been a permanent player in the main team for Arsenal ever since 2015. He can control the fast pace rhythm of the Premier becoming a nightmare for all rival teams. Nephew of the Nigerian super player Jay Jay Okocha, Iwobi will most certainly rise inside The Gunners and has a promising career ahead.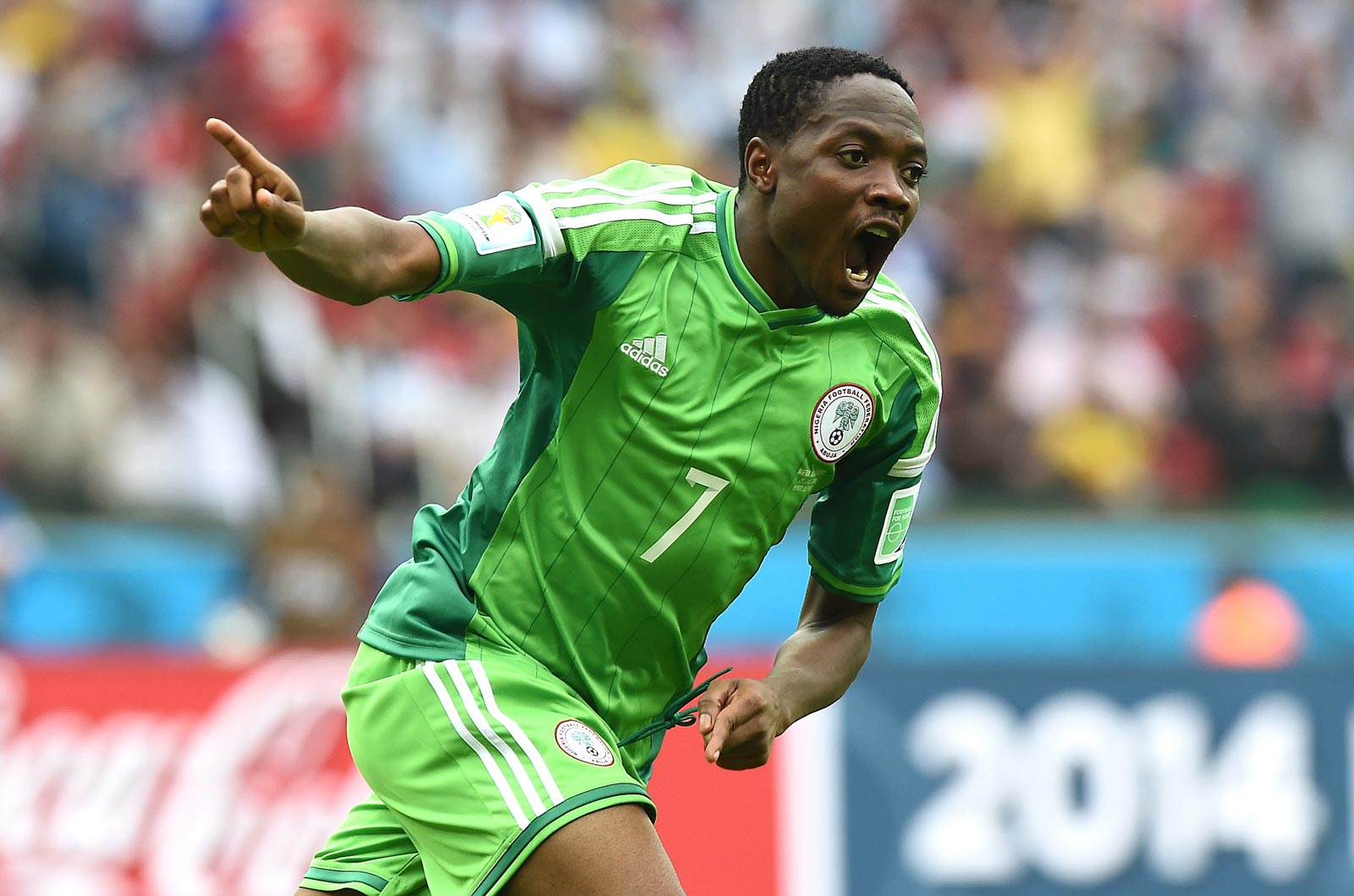 4. Ahmed Musa (Leicester City)
Musa was purchased from CSKA Moskow by an astonishing £16.6 million by Leicester City, the revelation club of the 2016 season who won the Premier League for the very first time. Musa has failed to develop the expected potential, nonetheless the club maintained the top spots during the 2017 season with his aid.
In the past season he managed to win the Russian Premier League as one of the most important players.
5. John Mikel Obi (Chelsea)
Mikel Obi has had and up and down career with the Blues, probably due to a lack of versatility in didn´t situations. During the 2015/16 season he witnessed games from the bench instead of playing them under Jose Mourinho's reign, which ended horribly for the manager.
After Mourinho's disastrous season and Guss Hiddink reign, Mikel witnessed a comeback to the main team. Both player and trainer new each other from times back and developed a nice playing record. Hiddink didn´t last though and Conte came as the promise for Chelsea as manager.
Under Conte Mikel has once more been relegated to the bench after the 2016 Olympics in Rio. Mikel has been well over 10 seasons with Chelsea.
Bet on Nigerian Players
For Online betting from UK and Irish bookie on Nigerian players, William Hill offers the best promotions for this season.