JAKARTA, Indonesia – In a verdict that has stirred intense debate, an Indonesian court has sentenced lifestyle influencer, Lina Lutfiawati, to two years in jail for posting a TikTok video in which she said an Islamic phrase before consuming pork, an act strictly forbidden in Islam.
Alongside her prison sentence, Lutfiawati, 33, has been slapped with a fine amounting to $16,245 (£13,155). Failure to pay could lead to an additional three-month jail term.
This judgment marks another episode in a sequence of cases involving Indonesia's contentious blasphemy laws.
Lutfiawati, an ardent Bollywood fan who adopted the name Lina Mukherjee, is a Muslim and has amassed more than two million followers on TikTok. She also operates a business in India.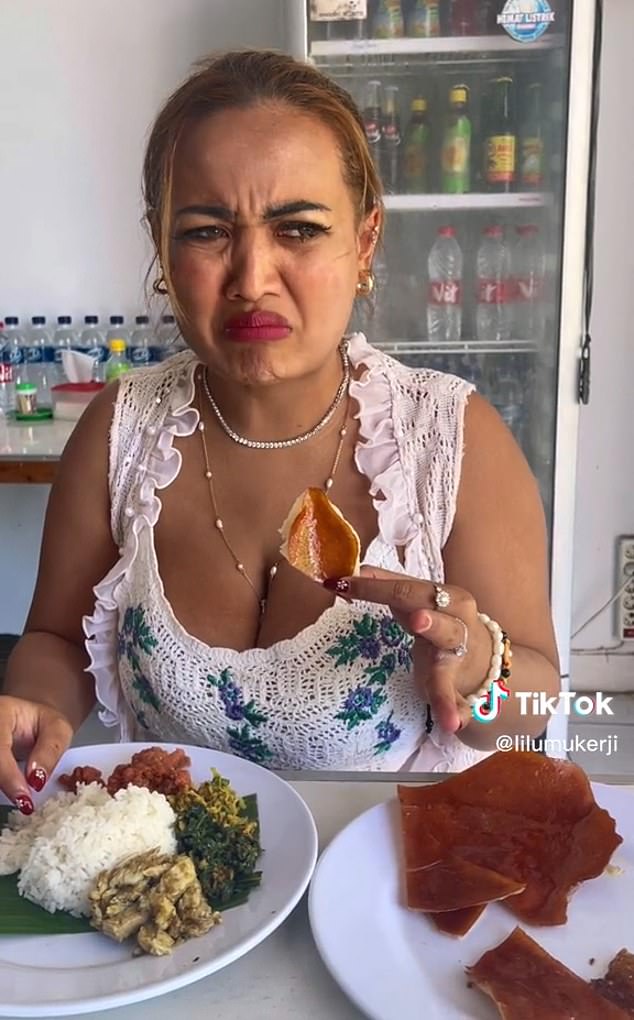 In March, while vacationing in Bali, the predominantly Hindu part of Indonesia, she uploaded a video where she uttered "Bismillah" – which translates to "in the name of God" – before eating crispy pork skin. She later commented that she consumed pork out of mere curiosity.
However, the video, which went viral and garnered millions of views, drew severe backlash, leading to an individual reporting her to the police for "deliberately consuming pork as a Muslim".
Consequently, in May, she was charged for disseminating hostile content against ethnicity, religion, and race.
Several conservative groups, including the Ulema Council, Indonesia's foremost Muslim clerical body, labeled the video blasphemous.
Reactions on Indonesian social media platforms are polarized. While many have lauded the court's decision and condemned Lutfiawati's actions as blasphemous, others have drawn attention to the apparent inconsistency in the Indonesian judicial system, where corruption cases often receive lesser penalties.
Rights groups and activists in Indonesia have been consistent in their criticism of the country's blasphemy laws.
These groups argue that such laws are often weaponized to target religious minorities.
Highlighting the extent of this problem, last year, Indonesian police apprehended six individuals when a bar offered free alcohol—a practice forbidden in Islam—to customers named Mohammed.
Furthermore, in 2017, the capital city's former governor, Basuki Tjahaja Purnama, known popularly as Ahok, received a nearly two-year prison sentence over comments deemed offensive to Islam.
As debates around freedom of expression and religious sensitivity intensify, Lutfiawati's case underscores the need for a deeper conversation about Indonesia's blasphemy laws and their implications in a rapidly digitalizing world.