Canadian singer, Justin Bieber is currently not in a relationship and willing to mingle. The 21-year-old made this known during an interview with Ellen DeGeneres for an episode set to be aired on Tuesday.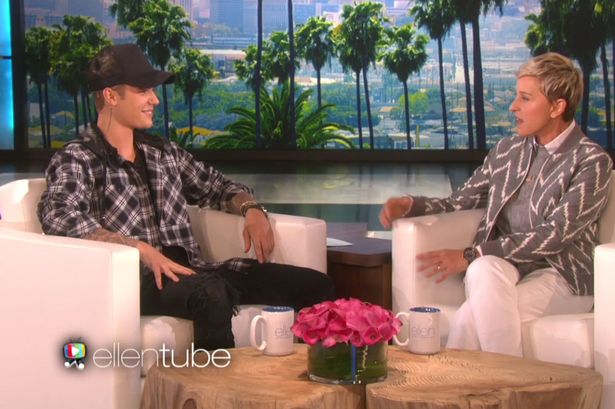 Bieber revealed his current relationship status when the talk show's host asked him who he is currently dating. The pop-star made it clear that he had no one in his life but he wasn't certain about his readiness for another relationship
"I'm single ladies, and ready to mingle… I'm in a place now.
"I don't know if I'm ready for a relationship right now," he said.