Behind every great legendary man, there is a great woman. For Nelson Mandela, that woman was Nomzamo "Winnie" Zanyiwe Madikizela. While he was incarcerated it was Winnie who supported his legacy and championed his cause. It was Winnie's strength, courage and loyalty that ultimately contributed to the release of Nelson Mandela after 27 years of imprisonment. But who how much do you know about Winnie Madikizela–Mandela?
Here are 8 facts about Winnie:
8. She turned down an opportunity to study in America.
It is perceived that when most foreigners have the opportunity to study in America, there is no hesitation, they obtain their visa and never look back. But after receiving her degree, Winnie was offered a scholarship to further her education in the states. She declined and opted to work as the first qualified medical social worker at a Johannesburg hospital.
AlSO ON THE TRENT: 6 Lessons From Nelson Mandela Leaving Winnie Out Of His $4.1 Million Will (READ)
ALSO ON THE TRENT: The Real Reasons Why Nelson Mandela's Marriage With Winnie Fell Apart (READ)
7. She was fighting political injustice before she met Nelson Mandela.
While working in the hospital, Winnie was confronted daily by the ugly face of injustice. With a healthy appetite for change, she joined the African National Congress.
6. There was a time when things were "normal"
Nothing about the Mandela family was "normal." They were two radicals bonded by their love and the ANC agenda. However there was a window of time they functioned together as a family, though it didn't last long. In 1963, her husband was sentenced to life in prison.  This began a 27-year quest to fight for his freedom, where Winnie is considered the key catalyst to making things happen.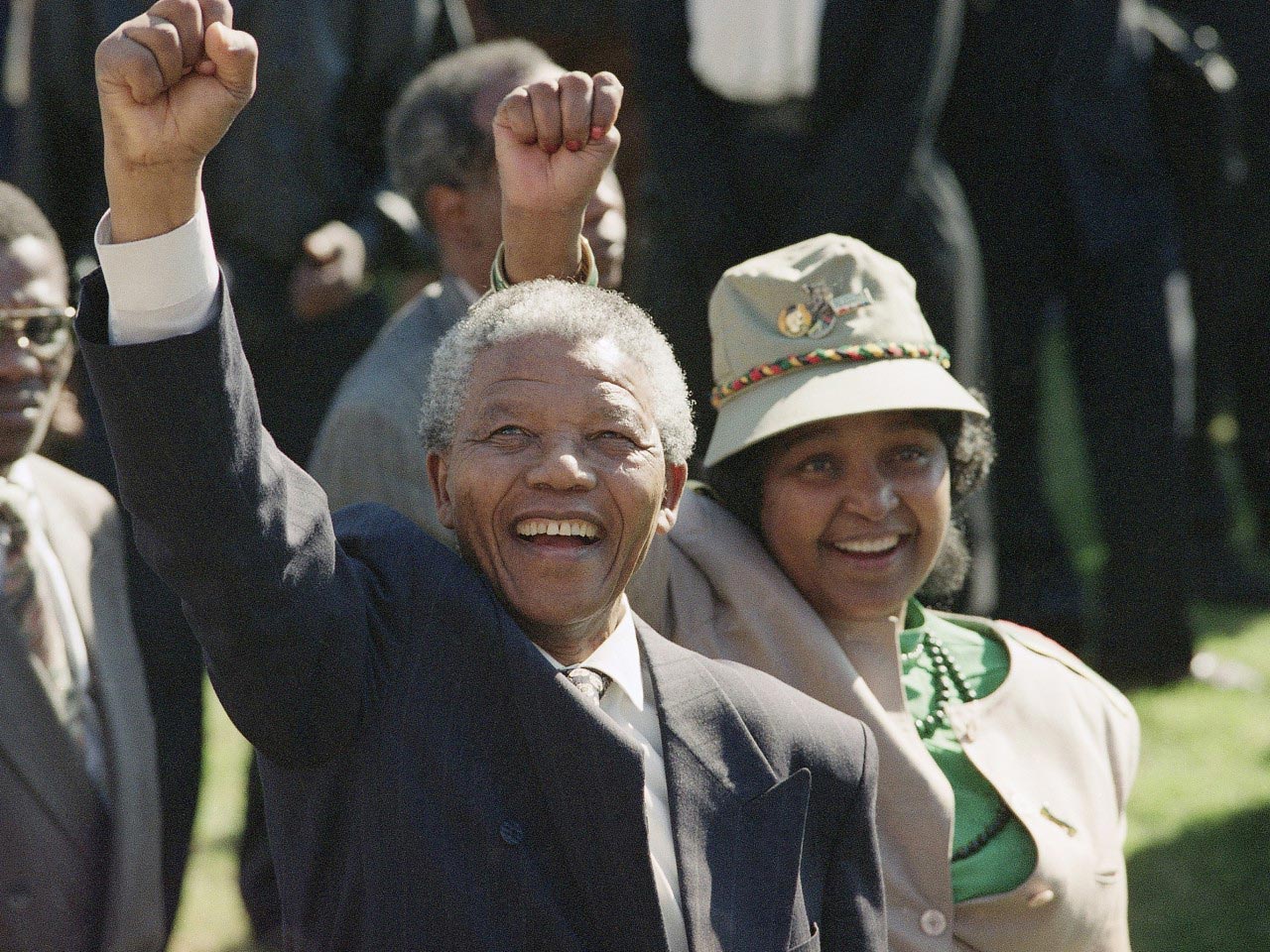 5. Winnie lived a life of misery.
Without protection from her husband, Winnie was subjected to invasive series of legal orders and regularly arrested by the apartheid government. She was tortured, placed on house arrest, and under surveillance. She even spent one year in solitary confinement. She was banned from her home and forced to live in a remote town. But even after all she endured, she never disclosed the agenda of the ANC.
4. Winnie has created her own legacy.
While Nelson Mandela was incarcerated, Winnie carried the Mandela legacy and advance the movement of the ANC, her supporters referred to her as the 'Mother of the Nation. In recent years, she secured fifth place on the ANC's electoral list for the the 2009 general election.  Her legacy was not always a positive one, however.   Winnie might be called "gangsta":  She advocated for the practice of "necklacing," which consisted of putting a tire around the necks of traitors and setting them on fire.  She was quoted as saying, "[W]ith our boxes of matches and our necklaces we shall liberate this country."
Also, in 1988, she was accused of ordering the killing of a 14-year old boy, James Sepei, and the doctor who examined him (Dr. Abu-Baker Asvat) after a night of being tortured.  After the allegations were revealed to have merit, Winnie was considered too radical to be the first lady of her country, and that's when she and Nelson parted ways.  These allegations are quite serious, but must also be considered within the context of the dangers she was facing at the time.  Also, many other world leaders, including Presidents Bush, Clinton and Obama, have been accused of being linked to unjust killings in order to protect their power.  But we'll allow you to be the judge of that.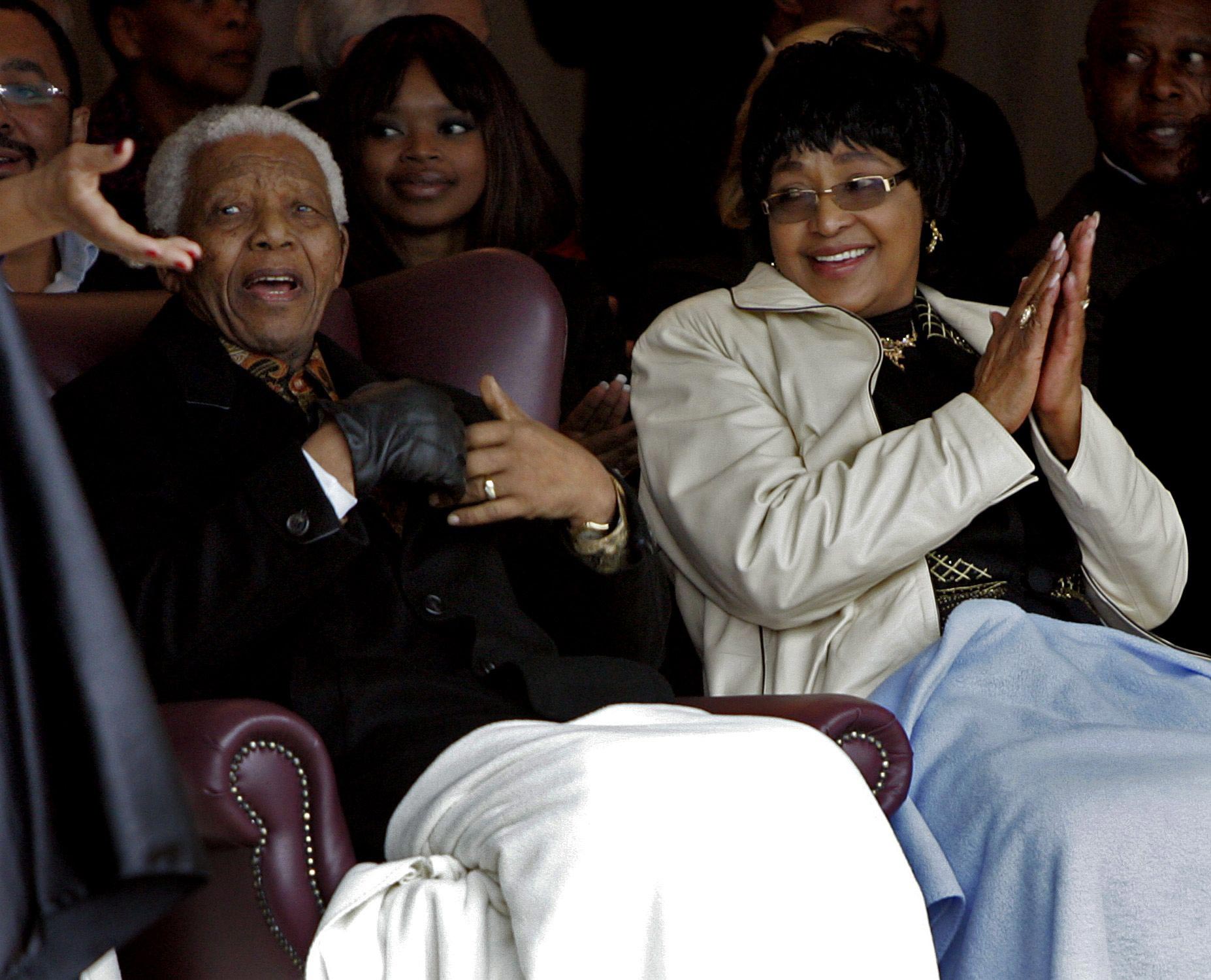 3. Many have tried but there is only one.
Over the years, several Hollywood actresses have played the role of Winnie Mandela, including Jennifer Hudson, Alfre Woodard and recently Naomie Harris. There have been many but there is only one Winnie Madikizela–Mandela.
2. She tried' to dedicate her life to change, and succeeded.
Her full name is Nomzamo Winfreda Zanyiwe Madikizela.  Nomzamo means "She who tries." To say that Winnie tried is an understatement.
1. It's all started while waiting for the bus
She met Nelson Mandela at the age of 22, while standing at a bus stop in Soweto. Winnie and Nelson have maintained a close relationship with Nelson throughout the years. Even when he passed she was there with the family helping them lay him to rest.
(via Kulture Kritic)