[dropcap]W[/dropcap]elcome to the CBD oil business! The products that your company sells helps people feel better and live more fully. If the government in your area understood this, you might be having an easier time getting a merchant processing account.  It is possible to get one and this article explains how but first, here is more information regarding getting merchant accounts for CBD businesses.
CBD is a classified Schedule I drug according to the US Controlled Substances Act, but local governments have their own rules regarding its sale. From the Federal government's perspective, it is illegal, and the Feds can step in and shut your business down anytime.  This is the number one reason why it is so hard to get a merchant account.
Because of the Federal laws, acquiring banks consider CBD oil businesses to be high risk. CBD oil itself is not high risk as it offers plenty of health benefits including acting as an antioxidant and an anti-inflammatory substance. Your business is not high risk because it could fail, it is high risk because of the laws that surround this controversial medicine.
Acquiring banks are the ones who work to fund merchants with their monies after a customer pays for goods or services using a credit or debit card.  They must protect their financial interests, so they will usually not work with CBD oil businesses. In fact, if they were to, they would likely freeze your funds or shut down your ability to receive funding down for any number of reasons any time they felt the need to.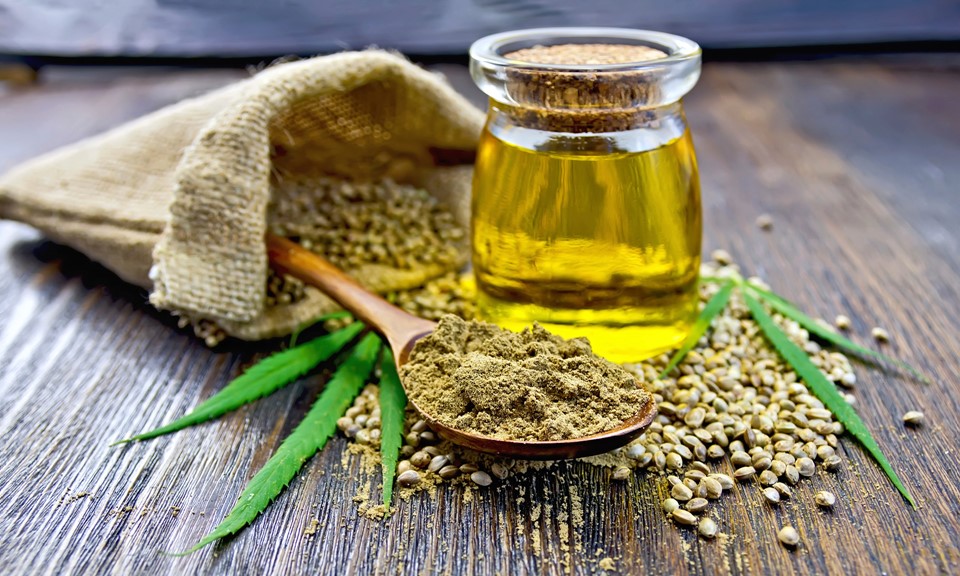 Steps to Get A High-Risk CBD Oil Merchant Account
All the above is true but it does not mean that you cannot get a merchant account for your CBD business. First, find out the laws in your area regarding the cultivation, importation or transportation of the product. Make certain your company is abiding by these laws.
If you are, this is great because you can then search online for CBD oil merchant providers. You have the option of going through domestic or offshore companies. Find a few that have good reviews from existing customers.
Once you find several, you will want to request a quote for your account. You need to find a company that offers you the best rate. The rate is the charge that applies to every transaction your company does when using customer credit cards.
For instance, you charge a customer $250 for a few tinctures, some capsules and a package of candies. You enter their credit card or debit card details into your processor and the charge is authorized. Next, the bank that acquires this request for money processes it, and it is sent to your bank.  
Your processor does this after taking the fee for their service out of the charge. This might be 2.75 percent or so. It depends on the processor and the equipment that you use. You must factor the rate into the cost of doing business because a few percents taken off the top of your total sales can add up to several hundred or thousand dollars a month. In the example above, you would see about $6 come out of the $250 you billed your customer.
When you get quotes, you will also get a chance to apply for an account. This is where it will be necessary to choose between an offshore merchant service willing to offer you credit processing and a US merchant service. Most US companies do not, under any circumstance, accept CBD oil companies as merchants unless they only sell topical products. Anything that can be ingested, like oil, is off limits.  This is the case for most merchant service providers in the US, but not all.
Working with offshore businesses can be risky. Offshore companies have strict rules. Many of these rules apply to chargebacks. This is due to the high risk involved in having authorizations for payments being done in a foreign country. A lot of transactions get declined because of the prevalence of fraud. As you can see, you have a choice but there are lots of risks and limitations with either.  This is why it is best to work with a domestic merchant broker such as The Southern Institute. These are firms that have existing relationships with quality process providers. Look for reputable merchant brokers online and see if you can find a few that specialize in CBD processing.
After you request quotes, get ready to fill out some applications. You should apply for an account after demonstrating that your business is solvent and has good credit. If you are brand new, you will need to show at least three months bank statements and submit copies of them with your application.
If you have been in business a while, it helps if you can show that there has been a high demand for your inventory. With CBD oils, this usually is not a problem. Again, if you are brand new, you either need to wait to accept credit cards or you need to rely on your bank statements to show to a processor how solid your company is.
Finding a broker helps you find a processor that can handle your transactions domestically. There are hybrid processors where one part of the transaction is done offshore and the other domestically. You can get more help by working directly with a merchant service brokerage. They have the connections and relationships with top merchant processors and will offer you a good selection of companies that will accept your company even if you are brand new.
The needs of the CBD industry are constantly changing and growing. One thing is becoming very clear, and that is that there is a growing demand for CBD products of all kinds whether they are ingestible or topical. Soon, it will be easier to get acceptance for processing payments for all types of CBD items. For now, you have to work to find quality merchant account services.
With a little research, you will find which merchant company is right for you. It may be a domestic company, a hybrid company or a brokerage.