A 24-year-old mother of one has committed suicide just a few months after she took out a court order to stop her parents from forcing her into marriage.
Nadia Menaz, a model, wedding planner and former army cadet from Oldham, Manchester, was already married in an Islamic ceremony to one 25-year-old Umar Rasool.
Unfortunately, the union was not recognised under UK law, hence her parent's demand that she gets married to another.
The pressure from her family prompted her to take out a Forced Marriage Protection Order against them.
According to Metro UK, Menaz was also due to testify in court against her brother, who had been charged with assaulting her.
Coroner Simon Nelson old the Oldham Magistrates' Court that the deceased suffered from severe bouts of depression, leading her to frequently self-harm,  She was being treated by psychiatrists in the weeks leading up to her death.
Nelson said: "She attended A&E following the alleged assault which documented she was suffering from a post-traumatic stress type reaction.
"The pressure upon her remained – the forced marriage protection order, the ongoing criminal proceedings and the immediate plans she had. She so much wanted to prove herself, even though she felt unable to."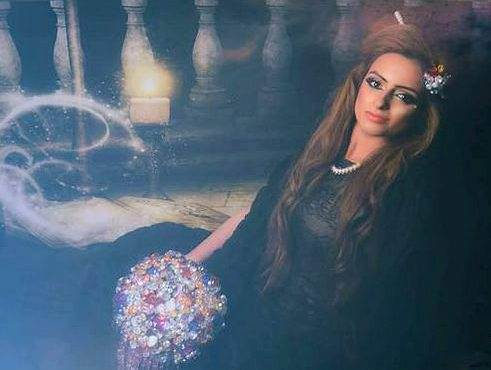 A twist in the case emerged when the parents of the deceased, 60-year-old Sabir Hussain, and Ruksana Kousar, 55, denied trying to force her into marriage.
They even claimed that they were not aware of the protection order, although they later admitted they knew about it during questioning.
Hussain and Kousar further alleged that their daughter had been killed by a 'third party'.
Her father, Mr Hussain said: "Once she got married there was no point in her having issues. [Her husband] used to assault her physically. They used to have a lot of arguments at home.
"When I found out about the marriage protection order I was still in contact with her and totally shocked. I don't believe my daughter killed herself. All of her life I never realised and never sensed that she was having any problems that could cause her death this way."
A psychiatrist, Dr Philip Taylor, said the deceased was still suffering from traumatic incidents from her childhood after she found out her 'parents' were actually her aunt and uncle, and she was the victim of a sexual assault when she was 15.
He said: "She said she had difficulties trusting others. She described fears of abandonment and rejection and she had a history of unstable relationships with others.
"What, for me, is the saddest part of this inquiry is the fact her close family simply did not know why she was being treated and that it was for mental health issues – three weeks prior to her death."