In her lifetime, Oprah Winfrey has created a media empire and made a difference in the lives of others by joining us through our television screens. In 2013 she grabbed the No. 1 spot on Forbes' list of the most powerful celebrities, gave the commencement speech at Harvard and saw her network's ratings continue to climb. Whether it's interviewing notable figures or donating to the community, she has made a name for herself in more ways than one.
But despite her celebrity, it turns out we can relate to — and learn from — the queen of TV in a lot of ways. Her wisdom and commitment to well-being is simple enough that we can all practice it in our everyday lives. In honor of her 60th birthday, here are five things Oprah can teach us about living well.
She makes meditation a priority.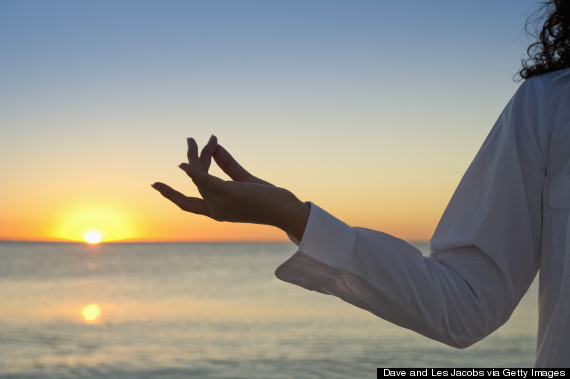 Oprah has been one of the most prominent public figures who has been vocal about the benefits of meditation. As a Transcendental Meditation practitioner, she makes it a point to sit in stillness for 20 minutes at least twice a day. In a 2012 blog she wrote for The Huffington Post, Oprah explained the reasoning behind why she engaged in the technique regularly — and how it has contributed to her overall well-being:
My life is better when I get still regularly. Call it meditation or call it quiet time — doesn't matter. The benefits are the same. If you stay with the practice, it's like developing spiritual muscle. I promise you will become less stressed, more focused.For me, meditation reorders the natural flow of life. Everybody has a flow or stream of consciousness that allows all things to move without resistance. Decisions come easily, things fall into place, and there's no conflict. You're vibing with life 'cause you're in the flow. Hopefully, we've all had glimpses of that way of being. How do you hold on to it? Practice consciously making space for the FLOW to show itself. Meditation is a way to get you there.
She also credits the practice — which has been proven to reduce stress, lower blood pressure and even makes positive changes to the brain — to helping her create some of her best work. She offers meditation classes to her employees at Harpo Productions, Inc., which can help reduce burnout in the workplace.
Despite numerous challenges, she cultivates resilience.
Before creating the media empire she has today, Oprah experienced several large setbacks during her career. After working as a news anchor at a local Baltimore news station for nearly eight months, she was demoted from her position.
But even after becoming a dominant daytime TV figure and building a net worth of $2.9 billion, she still had struggles to face. After launching the Oprah Winfrey Network in 2011, many wondered if it would last beyond a few years. Despite promising figures before the launch, viewership plummeted before she was able to turn the network around.
In her 2013 commencement speech at Harvard University, Oprah addressed OWN's uncertain future, calling it the "worst period in her professional life." However, she told the graduates, she wasn't going to let that failure define her. "I was stressed and I was frustrated, and quite frankly, I was embarrassed," she said. "Then the words came to me, 'trouble don't last always,' from an old hymn. This too shall pass. And I thought, I am going to turn this thing around and I will be better for it."
Cultivating resilience and overcoming challenges is crucial when it comes to living a happier, more joyful life. Studies have shown that by keeping a realistic, yet positive mindset, we can better physiological resilience and be more flexible to whatever may come our way.
She's endlessly grateful.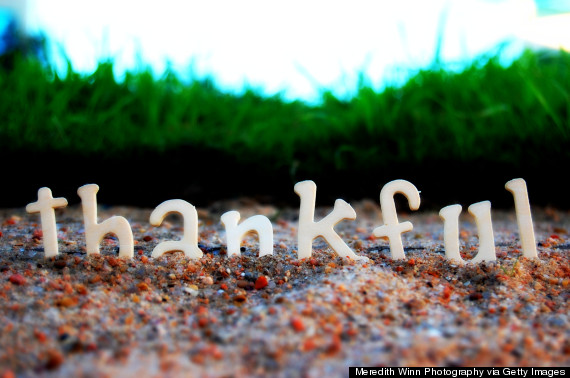 As an advocate for counting blessings, Oprah makes it a point to write down what she's grateful for each day by keeping a gratitude journal — and she's happier for it. Studies have shown that expressing what you're thankful for — even for the littlest things — can lead to better health, a stronger connection to others and a greater sense of joy.
"I know for sure that appreciating whatever shows up for you in life changes your personal vibration," Oprah wrote in 2012. "You radiate and generate more goodness for yourself when you're aware of all you have and not focusing on your have-nots."
She embraces aging.
Despite how most of us feel about growing older, research has shown that aging can have its benefits. A 2009 study found that as we age, the brain tends to focus on the positive, recalling happier memories more frequently than negative ones. "If you're blessed enough to grow older, which is how I look at aging, there's so much wisdom to be gained from people who are celebrating the process with vibrancy and vigor and grace," Oprah said in 2011.
Don Miguel Ruiz, author of The Four Agreements, told Oprah in a 2013 episode of "Super Soul Sunday" that our age isn't want matters — it's how we react to it that defines our lives. "Ninety-five percent of the beliefs we have stored in our minds are nothing but lies, and we suffer because we believe all these lies," he said.
In a piece on her 60th birthday, Oprah detailed why it's important to accept aging, citing that embracing the inevitibilty will ultimately make you stronger. "I'm turning 60, and I've earned the right to be just as I am. I'm more secure in being myself than I've ever been," she wrote. "I approach this milestone … with humility, supreme thanksgiving and joy."
Altruism is important to her.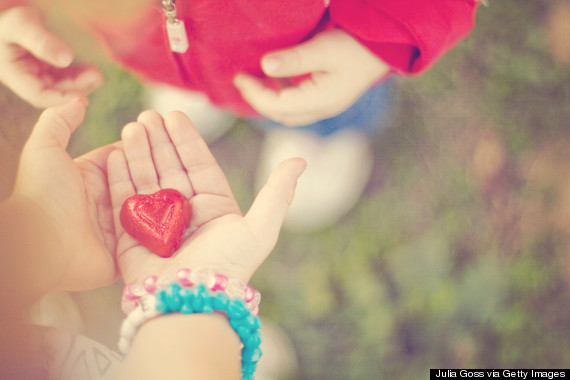 By now mostly everyone is familiar with Oprah's "You get a car!" giveaway on the Oprah Winfrey Show in 2004. But despite the Internet memes dedicated to making a joke of the moment, the event is just one of several examples of the media maven's altruism.
Studies have shown that giving to others can reduce our stress, help us be happier at work and may even improve our longevity. Generosity, no matter if it's a small act like helping a friend or doing something bigger like volunteering in the community, contributes to better well-being overall.