The feud between rapper Kanye West and his ex, Amber Rose takes a new turn as she has just disclosed one of his biggest secrets that we never knew all the while.
Rose who was West's girlfriend before his wife Kim Kardashian came into the picture has revealed 37-year-old West's biggest secrets – his embarrassing crying habit and is set to do more in her new book which debuts very soon.
From the open secret, it has been made clear that West might be actually competing with his 21-month-old daughter, North West in terms of crying and possibly, he might win just that we may not be told that part.
West gets unbelievably emotional in the privacy of his home with his 34-year-old reality star wife.
According to Hollywood life, West is already scared that his ex is going to reveal the "freaky" stuff they did while they were together, but there's more where that came from!
Rose has told how the rapper often shed tears to ease his emotions during the good old days when they were together.
A source in the know said, "He used to cry on her chest, too. He trusted her, that's why. He doesn't show many women that side of him, but he did with Amber. He thinks he made a mistake because she might just put that in her book out of context.
He is seriously more concerned that his ex might just try to make him look like a wimp, when all he was doing was confiding in her and dealing with his emotional problems.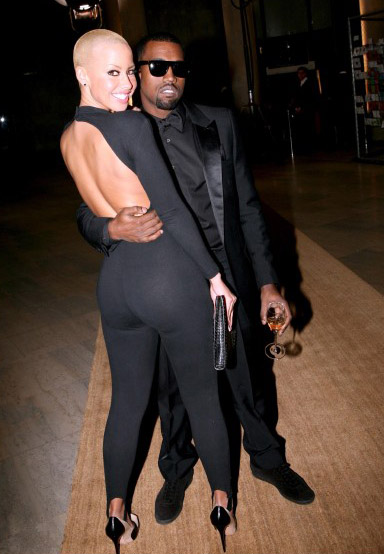 The development is obviously born out of the fight between the Keeping Up With The Kardashians reality family and the singer and model which started after she played a part in the failed relationship between Kylie Jenner and Toga, who was previously engaged to the her friend,, Blac Chyna.
West connived with his in-laws and dealt with Rose during an interview over the radio where he said, "It's very hard for a woman to wanna be with someone that's [been] with Amber Rose. I had to take 30 showers before I got with Kim."
He further stated that Rose wouldn't have been part of him if his wife dated him when he originally wanted them to get together.