The much awaited highly anticipated handover date has finally arrived. Power will change hands today, Friday, may 29, 2015 in a historical inter party inauguration at the Eagle Square in Abuja.
Outgoing President Jonathan will be handing over to the President-elect officially. Quite a number of dignitaries including heads of state have already started arriving.
Among those already present are; President Ellen Johnson Sirleaf of Liberia, Prime Minister Hailemariam Desalegn of Ethiopia, President John Mahama of Ghana arrived in his traditional fugu attire.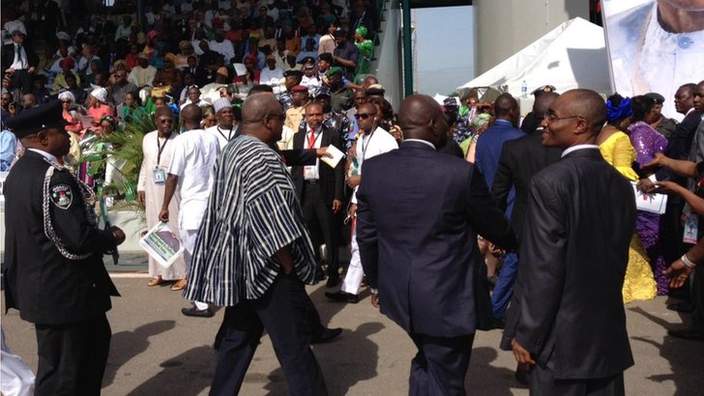 President Robert Mugabe of Zimbabwe who is also the current head of the African Union, President Mahamadou Issoufou of Niger Republic, President Obiang Teodoro Nguema of Equitorial Guinea and President Idriss Deby were also spotted.
The United States Secretary of State, John Kerry had also arrived.