A babysitter was arrested, charged and convicted of assault after washing out a little boy's mouth with soap because he was talking dirty at a park, prosecutors in the United Kingdom said.
23-year-old Rian Birtwell of Washington, said that he became angry when 6-year-old Alfi Forsyth swore at him at the park.
The confrontation with the child happened after Forsyth teased an elderly man who was walking with the help of a stick. When Birtwell told him to stop, the boy began cursing him before calling him a gay boy.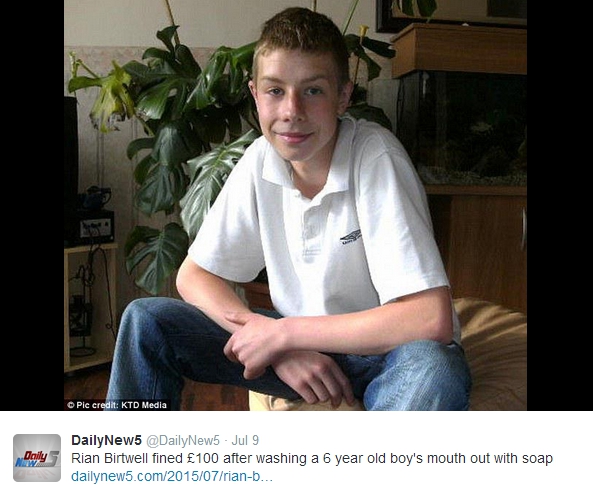 Birtwell bought some soap and forced some into the mouth of his victim. Birtwell was sentenced to 12 months probation and was ordered to pay his victim 15 pounds ($23).
He was also ordered to pay 85 pounds ($131) in court costs. Birtwell said that he thought that the child had to be taught a lesson, but never intended to hurt him.
(via World Wide Weird News)