Two Nigerians have been taken into custody by agents of the Nigerian secret police, the State Security Services, SSS, also known as DSS after they turned up outside the Commonwealth of Zion Assembly, COZA,  headquarters for a planned protest in Abuja.
A powerful coalition of civil society groups had planned an anti-rape protest at the headquarters of the church founded by accused rapist, Biodun Fatoyinbo today, Sunday, June 30, 2019 under the umbrella of #ChurchToo Movement.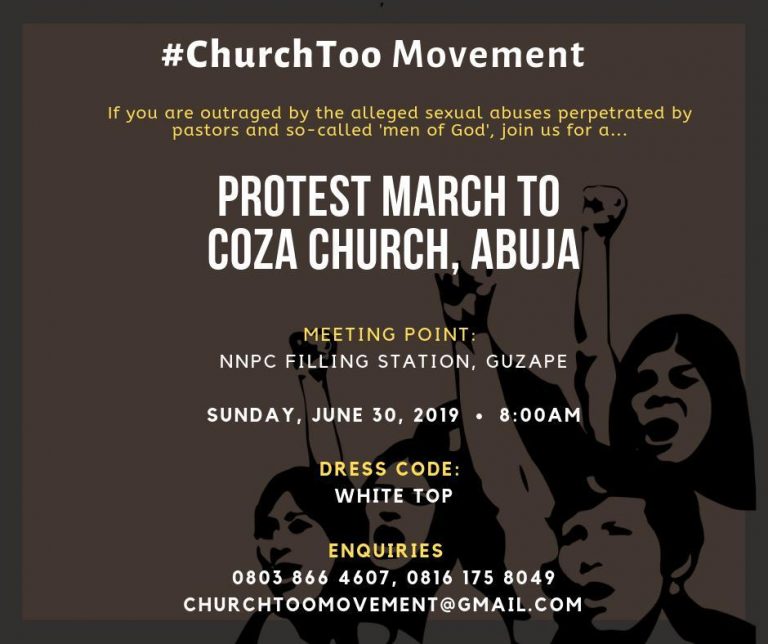 ALSO READ:'How COZA Pastor Biodun Fatoyinbo Raped Me In My Mother's House' – Timi Dakolo's Wife
RELATED: 'I Have Never Raped!' – COZA Pastor Biodun Fatoyinbo Responds To Busola Dakolo's Rape Allegation
Mr. Fatoyinbo has come under renewed scruitinity after Busola Dakolo, a celebrity photographer and wife of singer and songwriter, Timi Dakolo granted an interview to YNaija in which we recounted how the pastor raped her in her mother's house in llorin, Kwara State when she was 16 years old.
Following the social media outrage that greeted Mrs. Dakolo's testimony, the pastor issued a statement denying the serious allegation and threatened to commence criminal and civil suit against his accusers.
A large segment of Nigerians on social media dismissed the preacher's explanation and stood in solidarity with Mrs. Dakolo, who is now a mother-of-three. This is not the first, second, third, or fourth time that the flamboyant pastor would be accused of rape. In 2013, Ese Walters made public her testimony of sexual abuse at the hands of Fatoyinbo.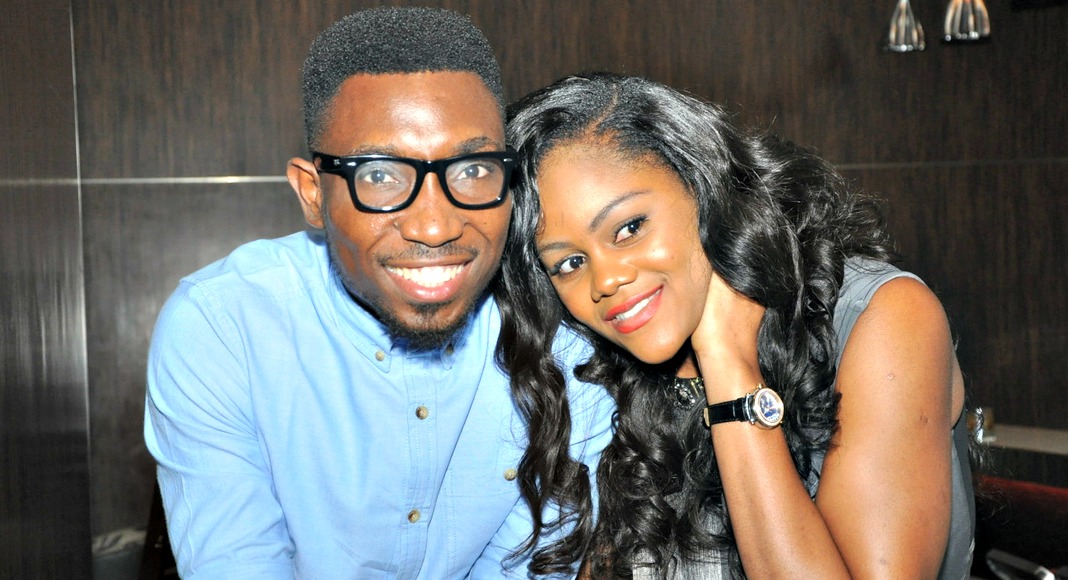 READ MORE: COZA Rape Scandal: Coalition Of Lawyers Step In, Urge Police To Invite Biodun Fatoyimbo For Questioning
READ MORE: 'You Raped A Child Twice, How Evil Can You Be?' – Timi Dakolo Draws Battle Line With Biodun Fatoyinbo
Reacting to the threats by the COZA founder, Timi Dakolo drew the battle line saying he and his family are ready to take this matter to a logical conclusion.
Two of the male protesters were driven away in a black Mercedes Benz C200 saloon belonging to an unidentified security agency, believed to be the DSS,  shortly before 8:00 a.m, according to eye-witness reports.