His manager Joe Fraga confirmed the death to the Associated Press. Additional details were not immediately available, but Pelé had been hospitalized in São Paulo, Brazil, for the past month, undergoing treatments for colon cancer.
Pelé's eminence in soccer spanned three decades in which he helped Brazil win World Cup titles in 1958, 1962 and 1970. Quick, agile, adept with both feet and laserlike with his headers, Pelé was built for scoring and blessed with a jazz master's improvisational skills on the soccer pitch.
During his 22-year professional career, Pelé appeared in more than 1,300 matches and scored almost as many goals, yet he was hardly a one-man show. He saw the field the way a chess champion sees the board — two, three, four moves ahead — with the tactical savvy to pass to teammates better positioned to strike.
He was barely 20 when the president of Brazil proclaimed him an official national treasure. It was an honorific and an economic restraint; it barred him from being transferred to a wealthy European club willing to pay hugely for his services. Pelé was an asset too essential to the national interest to export.
Nonetheless, born and reared in poverty, the soccer champion formally known as Edson Arantes do Nascimento was among the world's first athletes to recognize the power and riches of the personal brand.
Later in his career, after retiring from Brazilian club Santos, which was the country's dominant team in the 1960s, Pelé took his global aura to America, signing with the New York Cosmos of the North American Soccer League in 1975, when he was in his mid-30s. The deal was reportedly brokered by Secretary of State Henry Kissinger, one of Pelé's ardent admirers and a believer in the international goodwill spawned by "the beautiful game."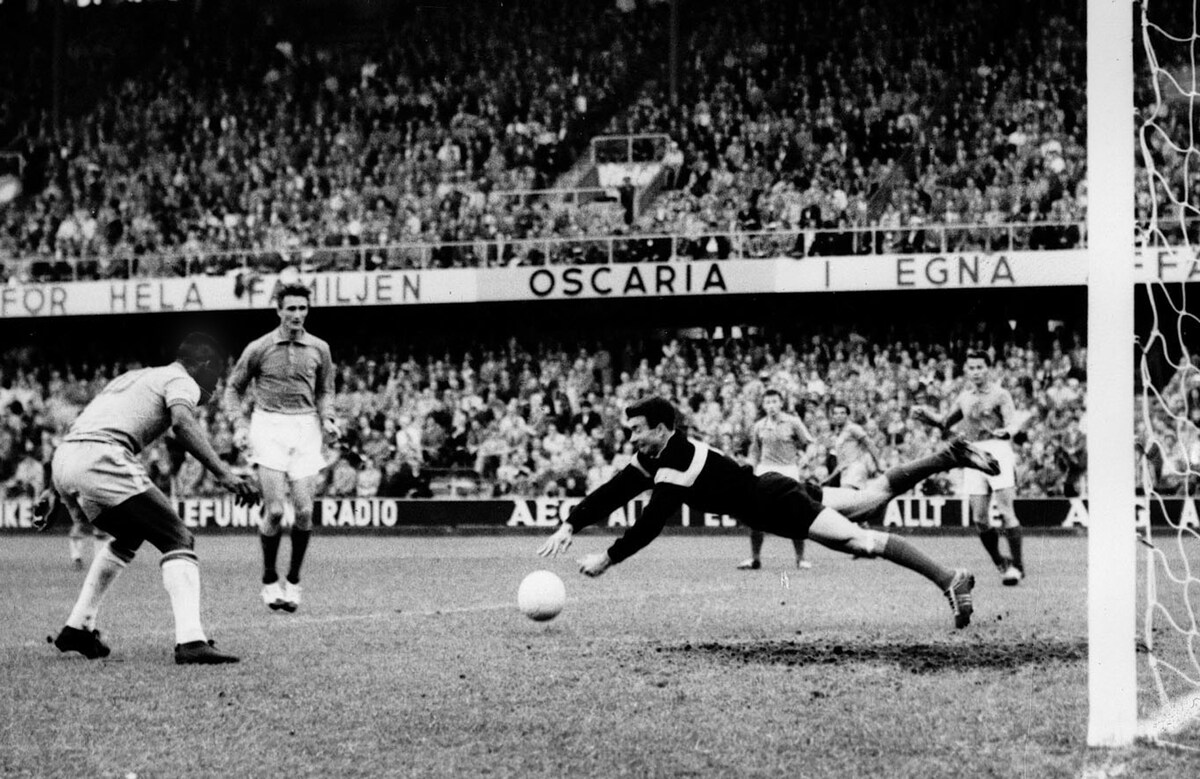 The genius of Pelé's play prompted a 48-hour cease-fire in at least one civil war as Nigerians put their arms down to behold his mastery during a 1969 exhibition in Lagos.
It wasn't just Pelé's skill that transcended boundaries; so, too, did his fame. He never knew the origin of his nickname. "Pelé" has no meaning in Portuguese, but it was simple enough for a child to pronounce and make itself understood in all languages, as did Pelé's signature smile.
As he remarked in a 2001 interview, "Wherever you go, there are three icons that everyone knows: Jesus Christ, Pelé and Coca-Cola."
A year earlier, the international governing body of soccer, FIFA, named Pelé and Argentina's Diego Maradona co-players of the 20th century. The question of who was the game's greatest of all time — Pelé, with his three World Cup titles, or Maradona, with his one championship in four World Cup appearances — roiled passions well beyond South America. It was a debate that offended Pelé.
Read more at The Washington Post