A former leader of the Niger Delta Vigilante, Ateke Tom has sent a congratulatory message to President-elect General Muhammadu Buhari, urging him not to abandon the Amnesty Programme which was instituted by late President Umaru Musa Yar'Adua and carried on by incumbent President Goodluck Jonathan.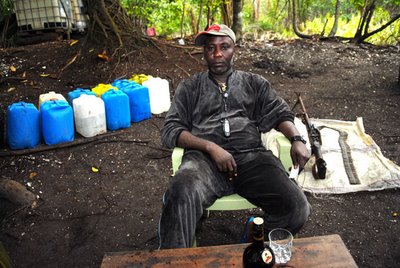 Speaking to newsmen in Okrika, Rivers State, Tom said General Buhari should endeavor to collaborate with Niger Delta leaders to develop the region, adding that he would support the General's incoming administration and ensure that there was no return to the creeks for militants or sabotage of oil installations.
He said: "I am congratulating Gen. Muhammadu Buhari (retd.) on his victory during the election. We thank God for today that Buhari is now our President-elect and we pray to God to give him wisdom to lead our country aright.
"We want him to work with the real leaders in the Niger Delta region and not those who only parade themselves as leaders, but they are not real leaders. He (Buhari) should always speak with the Niger Delta leaders, especially as it concerns the development of the region.
"He should not forget the Amnesty Programme because we always remember the struggle that eventually led to the declaration of the Amnesty Programme. We did not get it (Amnesty Programme) through the backdoor. So, we want it to continue.
"We are ready to work with Buhari. Some people are saying they want to go back to the creeks and blow up oil installations, but me, Ateke Tom, is not interested in all those things and I assure the President-elect that nobody will go back to the creeks.
"I am a man, who also have a say in the Niger Delta region and one of the former top fighters, I am using the opportunity to assure Nigerians that nobody will go back to the creeks."