The threat of incarceration hangs above the heads of millions of black men in America.  The educational system has consistently failed these young men, and black males also have the highest unemployment rate of any group of people in the country.  So, it's no surprise when many of them end up working for major corporations doing what effectively amounts to slave labor.
But there are stories that should be celebrated, and this is certainly one of them.
Marcus Bullock told CNN that when he was 15-years old, he was convicted of carjacking, attempted robbery and use of a firearm in commission of a felony.   As a very young man, he was sent to several maximum security prisons over the next 8 years.  Like many inmates, he felt the extreme loneliness and isolation that comes with prison torture.   Even worse, he was just a child being tossed into a facility with dangerous men.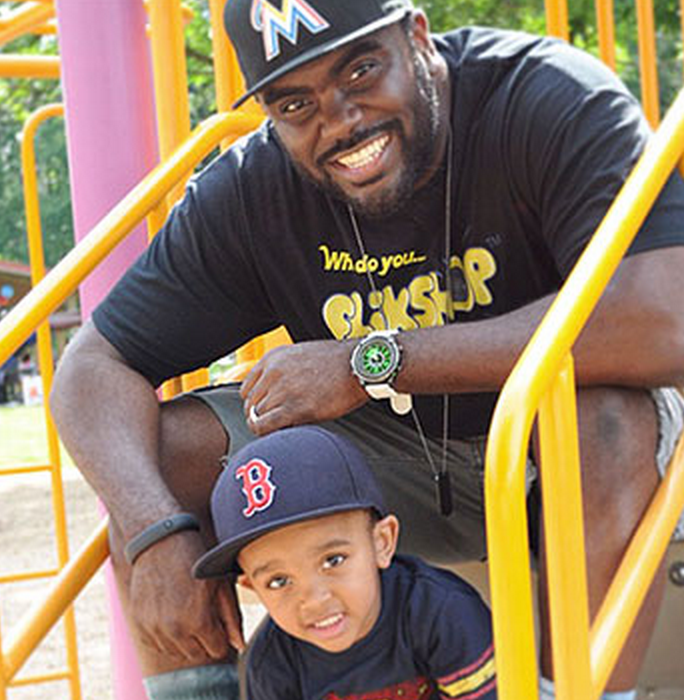 "In prison, mail call is the best part of the day, every day," said Bullock, describing his experience, "and actually getting mail is like hitting the lottery."
Bullock highlighted the proven fact that, for many inmates, staying in touch with loved ones is a critical factor in reducing recidivism.   This need to stay in touch is what inspired Bullock to create Flikshop, a new app for iPhone and Android that will let people take pictures, write messages and send them off in the form of a postcard for friends and family who are behind bars.
Bullock led a team of three people to develop the app and is now becoming a budding entrepreneur after turning his life around for the better.
While he was in prison, Bullock used his time well.  He earned his GED and took college courses.  He also started his own painting company after being released.   In addition to that, he created another company that does remodeling.
It was later when he turned to technology to help those he left behind in prison.  He continues to reflect on how he spent years thinking that he was on his way home, until one day realizing that this wasn't going to happen anytime soon.
"I was in complete denial," he said, about his teen years as an inmate. "I would call home Collect to my mom and say 'I'll be home in two weeks, because we have a game against Shady Grove.'"
Bullock says that his single mother struggled to provide for the family, so he turned to stealing in order to buy the things he wanted.
"I wanted to find a way to buy those Jordans my mom said she couldn't afford, so I could look cool at the basketball game," he said.
This is what led Bullock to (as he describes it) "chase the hood dreams" by dealing drugs and stealing.
Bullock says that his struggles with entrepreneurship have been tough, but rewarding.   One of the biggest hurdles he's had to confront is the lack of financing.  While the Small Business Administration and Silicon Valley often make billions available for some businesses, African Americans get almost no piece of that huge economic pie.   This is doubly true for black males.
"I've faced a ton of adversity," said Bullock. "I'm a young black kid talking about launching a tech company with no VC backing, I didn't have any background in tech … no one took me seriously."
Bullock found some support from prison advocacy groups and is now living the dream of being his own boss.  Rather than waiting for someone to give him the kind of low-paying job normally reserved for those with a criminal record, Bullock has a chance to earn a fortune of his own.
Not only is he making his own money, he's also making a difference in his community by helping others.
"I knew there had to be a better way when I got out," said Bullock. "The goal is to have a positive impact on re-entry for others."
Financial Juneteenth lessons from this story:
1)    Black males are the most unemployed group of people in America.  Even black men with plenty of education often have trouble finding decent jobs.  This is even more true when that man has a criminal record.  These facts reiterate the importance of teaching every black child the value of entrepreneurship.  Even if you work for someone else, everyone should have a side stream of income just in case the white man down the street decides he doesn't want to give you a job.  Racism is very real, all statistical indicators prove it.  You must protect yourself and your children.
2)    Mr. Bullock's remarks about "chasing the hood dream" reflect a consistent distraction given to black males all across the country.  From an early age, black children are fed messages in media that promote excessive, self-destructive consumerism.  Also, there is the glamorized and well-marketed impression that the only way a black man can get rich is by dribbling a basketball, rapping or robbing someone.  This couldn't be further from the truth.  The wealthiest and most successful Americans are not athletes or entertainers; actually, the wealthiest Americans are the business people who control the economic infrastructure behind sports, entertainment and all other aspects of life in America.  This is the secret that they will probably never tell your child on BET, because they make money from his being trained to be a consumer (not a producer).