A man got into what could possibly rank among the worst and most painful workplace accidents, after one of his friends jack hammered him on the testicles.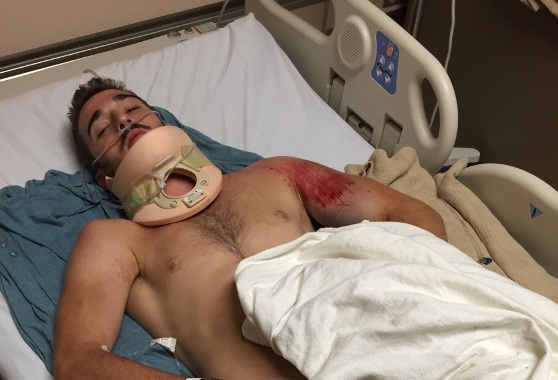 The victim whose identity was not disclosed was said to have been clowning around with his colleagues at a California construction site before the incident.
He was subsequently hospitalized and is currently receiving medical care.
A shot of the obviously very painful accident went viral on Sunday, July 26, 2015.
Check out the photo below. (WARNING: Viewer's discretion is highly advised).
Click HERE