It's safe to say we're obsessed with every campaign Rihanna is a part of. But her latest collaboration with MAC has us green with envy.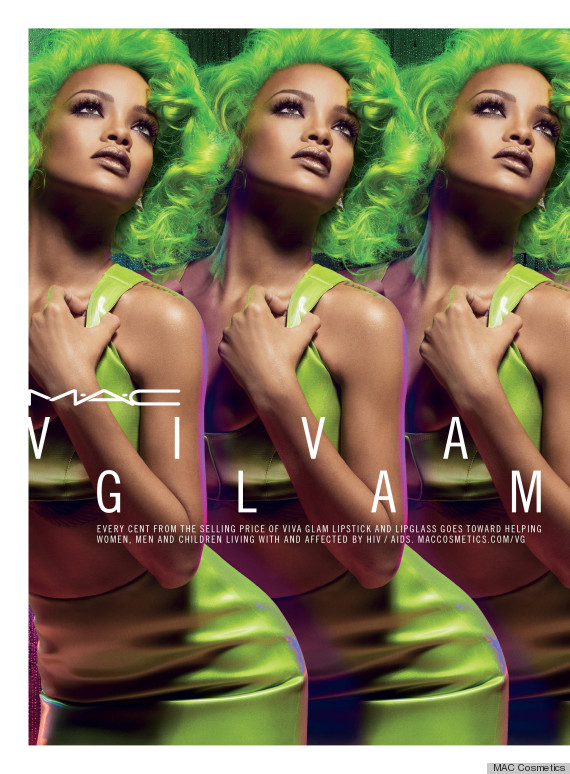 Taking to Twitter this afternoon to unveil her second Viva Glam MAC collaboration, the green-haired beauty shocked fans with a neon wig and green leather outfit.
As MAC revealed on their website, they've partnered with the songstress on a frosted metallic mauve lipstick and lipgloss for the collaboration. Citing Rihanna's "fearless, confident style," we can't think of a better person to lead such a bold campaign.
The lipstick for Viva Glam Rihanna II will come in warm mauve with silver frost, while the lipgloss will be a cool mauve with red frost. Priced at $16 and $15 each, it's probably the closest (and cheapest) you can get to covering Rihanna's ever-changing look.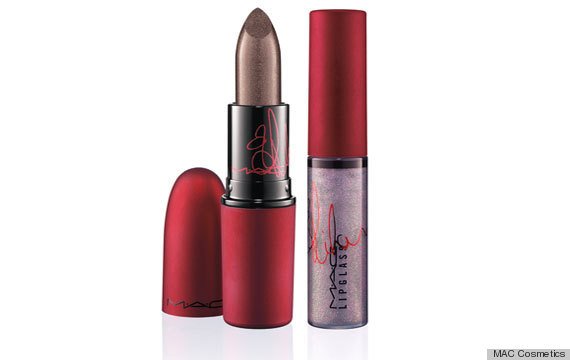 There's another reason to make like RiRi and get icy — in keeping with their past promise, MAC said all profits from Viva Glam Rihanna II will go to "helping women and children living with and affected by HIV/AIDS."
Judging from RiRi's frosty lips, the beautiful packaging for the products and the proceeds going to a great cause — we're pining for the September 11th reveal date already.