The oil worker, Lekan Shonde, who allegedly beat his wife to death will on Friday, May 20, 2016 be arraigned before the Ebute-Metta Magistrate's Court Lagos State for trial on a murder charge.
Mr. Shonde allegedly killed his wife, Mrs. Ronke Shonde during a fight in their Egbeda home on Thursday, May 5, 2016.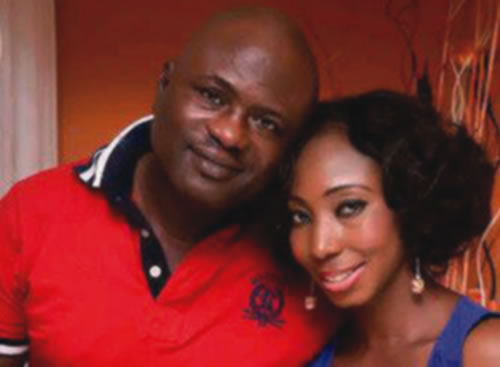 He was arrested by officials of the Lagos State police Command and is currently in custody for questioning.
Meanwhile, the autopsy report of the deceased mother of two attributed her death to some injuries in the head and clustered water in her head.
ALSO READ: Autopsy Result Reveals Real Cause Of Ronke Shonde's Death
The Trent learnt that arrangements have started for the final burial of the Mrs Shonde, and there are indications also that her family may resign to fate and not press charges against their daughter's husband.
The state commissioner of police, Mr. Fatai Owoseni, confirmed that the command had concluded investigation and are set to charge the suspect to court today.
A member of late Mrs Shonde's family, who preferred anonymity, said: "From all indications, it is obvious the family may not prosecute Lekan. The bereaved mother, who is a devout Christian has resigned to fate.
"She said she is not ready for any further noise, as the death of her daughter is devastating enough. Even if you call them, nobody will speak to you because they have been given strict directive not to speak to anyone, especially journalists.
"Yes, burial arrangement is on. But I cannot tell you  the date that has been fixed. But it is going to be very soon. She is gone for good and there is no reason to keep the corpse, we want to do the necessary."