Friska Farms Limited is delighted to announce the signing of world renowned OAP and travel entrepreneur, Shade Ladipo, as its new Weight Loss Tea Brand ambassador.
The fitness enthusiast will be featured in a new integrated campaign for Friska tea which will run across print and online channels as well as in-store – rolling out from November 2016.
"Shade represents our target audience. Our product is designed for people who are empowered and confident in their own decisions. People who love themselves and have decided to lose weight for themselves and not because they are under pressure. People who aren't desperate, people who are looking for an organic and sustainable way to lose weight. People who are ready to lose weight naturally" said Oshifueme Imanah, promoter of Friska Weight Loss Tea.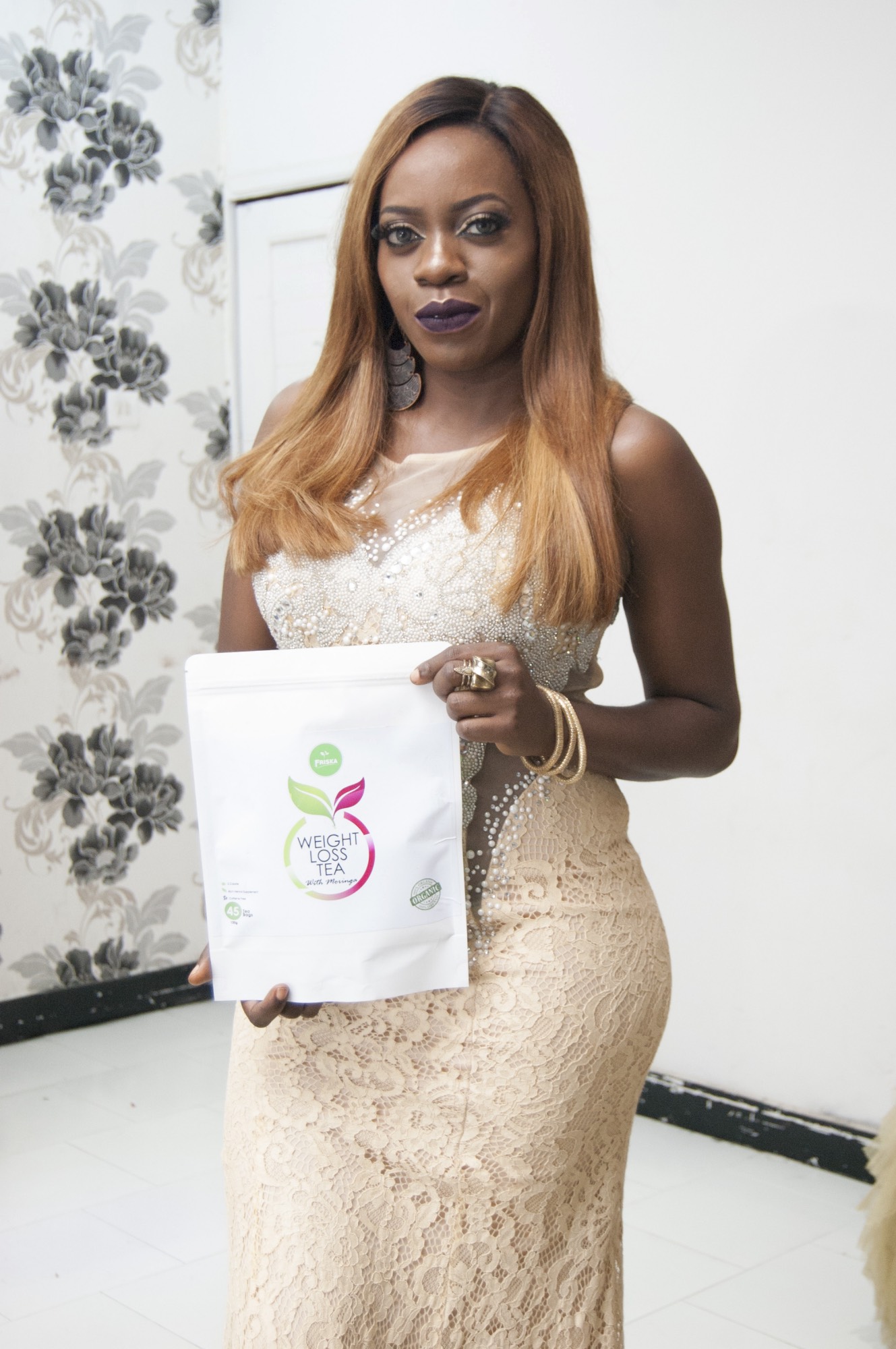 Ms Ladipo currently serves as an executive director at WeConnect International, Nigeria and double hats as CEO of Avienti, a travel she founded in 2008. She is one of the founding members of the Lagos Global Shapers and represents Nigeria at World Economic Forum events.
She is also the co-founder of Enough Is Enough Nigeria, now one of the most vocal non-partisan organizations credited to being a major part of the platforms for young people in deciding Nigeria's path of change.
Friska Weight Loss Tea is an exotic blend of organic herbs proven to help you lose weight you lose weight in very simple ways. It helps in detoxification of the body system and cleansing of the colon; it acts as a natural suppressant helping users to overcome cravings and watch what they eat, it helps to kickstart metabolism and gives that boost of energy needed to exercise as required, it also reduces bloating, aids digestion and bowel movement. Friska Weight Loss tea works effectively when users understand that they have to watch what they eat and remain active (exercise)
 "For me, this goes beyond just representing the brand for commercial value. It is more of aligning with a brand that keys into my principles. I have always believed in natural and sustainable ways of losing weight. I like the fact that as a brand, Friska tea does not pretend to be a magic potion. I like that we encourage people to encourage people to eat and live healthy. I like the educational approach to marketing" said Shade Ladipo said.
Website: www.friskatea.com/WL
Twitter: @friskamoringa
Instagram: @therealfriskatea
Facebook: @Friskaherbaltea