The first black man to win an Oscar; a Pope; the first black woman to play an astronaut on television; the UK's longest-serving monarch; the only footballer to win three world cups; America's first woman secretary of state; the iconic 'Gangster Paradise' rapper; the singer catapulted to worldwide fame by the film Grease; and the Soviet Union's last leader – see some of the iconic names and faces that we lost in 2022.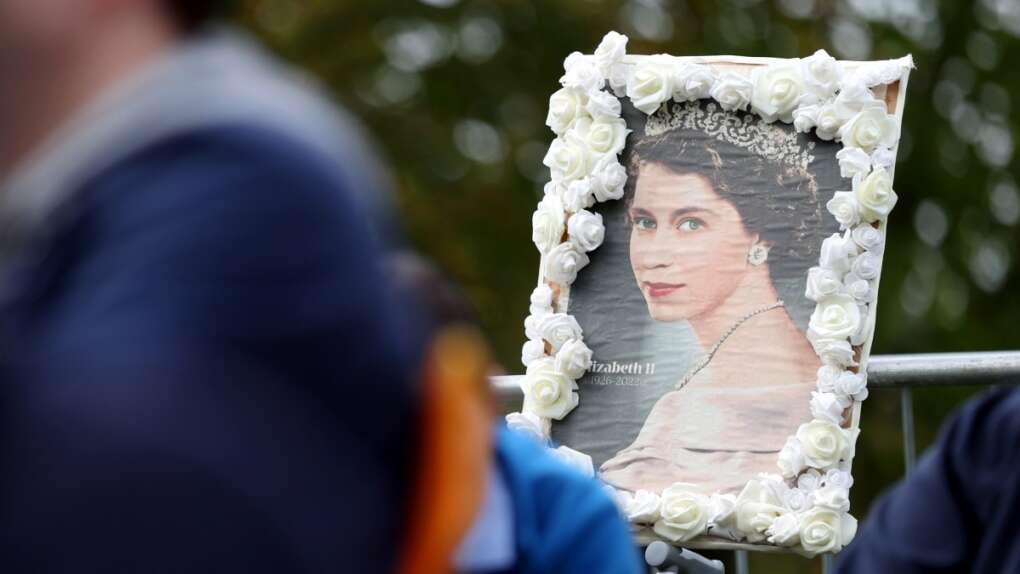 Queen Elizabeth II, Monarch
When she was born in 1926, few could have foreseen that Elizabeth Alexandra Mary Windsor would become the UK's longest-reigning monarch. But in 1936, her uncle, Edward VIII, abdicated the throne to marry the twice-divorced American, Wallis Simpson.
Her Majesty acceded to the throne in 1952, upon the death of her father King George VI. Her 70-year reign – with husband Prince Philip, Duke of Edinburgh, by her side until his death in 2021 – spanned post-war austerity, the transition from empire to Commonwealth, the end of the Cold War and the UK's entry into, and withdrawal from, the European Union.
Sidney Poitier, Actor, Diplomat
Actor Sidney Poitier starred in the movie "No Way Out" in 1950 and in "Blackboard Jungle" in 1955. He earned an Academy Award nomination in 1958 for "The Defiant Ones." In 1964, Poitier became the first Black actor to win an Academy Award for best actor for his performance in "Lillies of the Field." In the 1970s, he directed such films as "Uptown Saturday Night" and "Let's Do It Again." He received the Kennedy Center Honors in 1995 and an honorary Academy Award in 2002. He later became a respected humanitarian and diplomat. In 2009, President Obama awarded him the Presidential Medal of Freedom. Sidney Poitier died on Jan. 6 at the age of 94.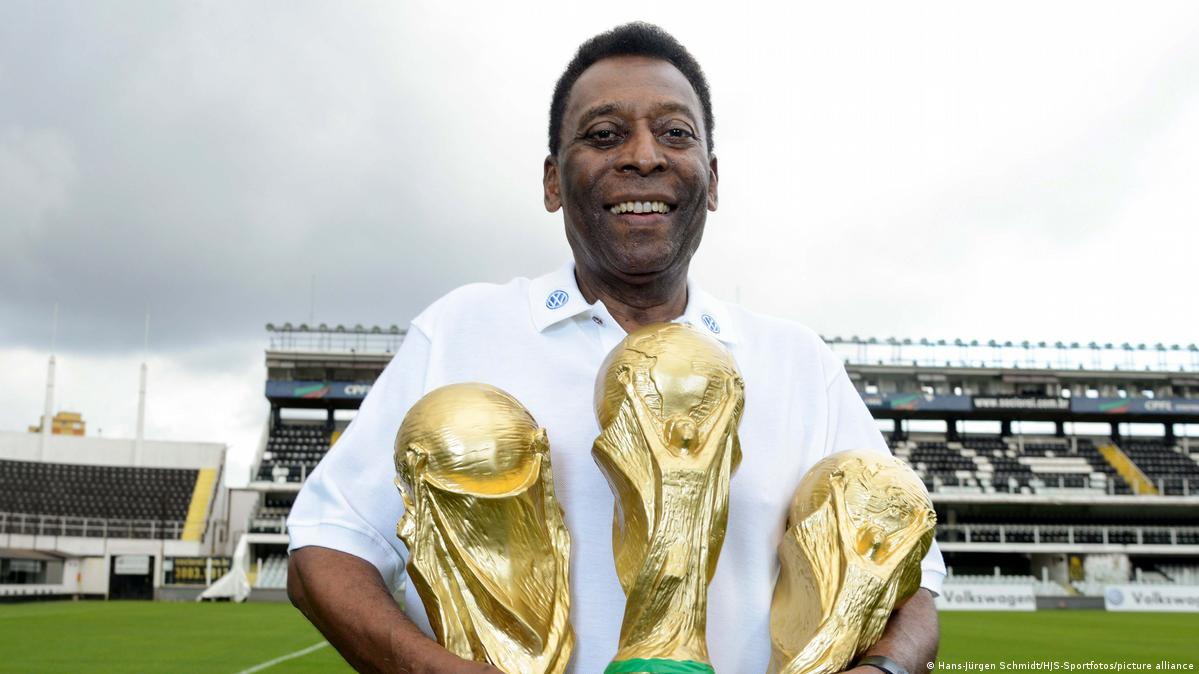 Pele, Sportsman
Pelé, Brazilian soccer legend and record-holding winner of three World Cups, died Dec. 29 as a result of multiple organ failure from complications from colon cancer. He was 82. Considered one of soccer's greatest players, Pelé helped to popularize the game, particularly in the United States, during his banner years in the 1960s and 70s. He was the only soccer player ever to compete in four World Cups and to win three (in 1958, 1962, and 1970). Pelé was also a prominent media figure, channeling his athletic success into movie roles. Most notably, he appeared in 1981's Escape to Victory, a film that chronicled a World War II-era soccer game between Allied prisoners of war and a German team. He starred alongside Michael Caine and Sylvester Stallone. He was also the subject of documentaries, most notably 2016's Pelé: Birth of a Legend, a look at his childhood produced by Brian Grazer's Imagine Entertainment. Most recently, the 2021 Netflix documentary Pelé looked at his life from 1958-70, as he transformed from a young soccer phenomenon to a national hero. Also an accomplished musician, he composed music, including the soundtrack for 1977's Pelé, and recorded albums of popular Brazilian music. He also penned several autobiographies, including 1977's My Life and the Beautiful Game, which helped associate the phrase "the beautiful game" with soccer from that point on.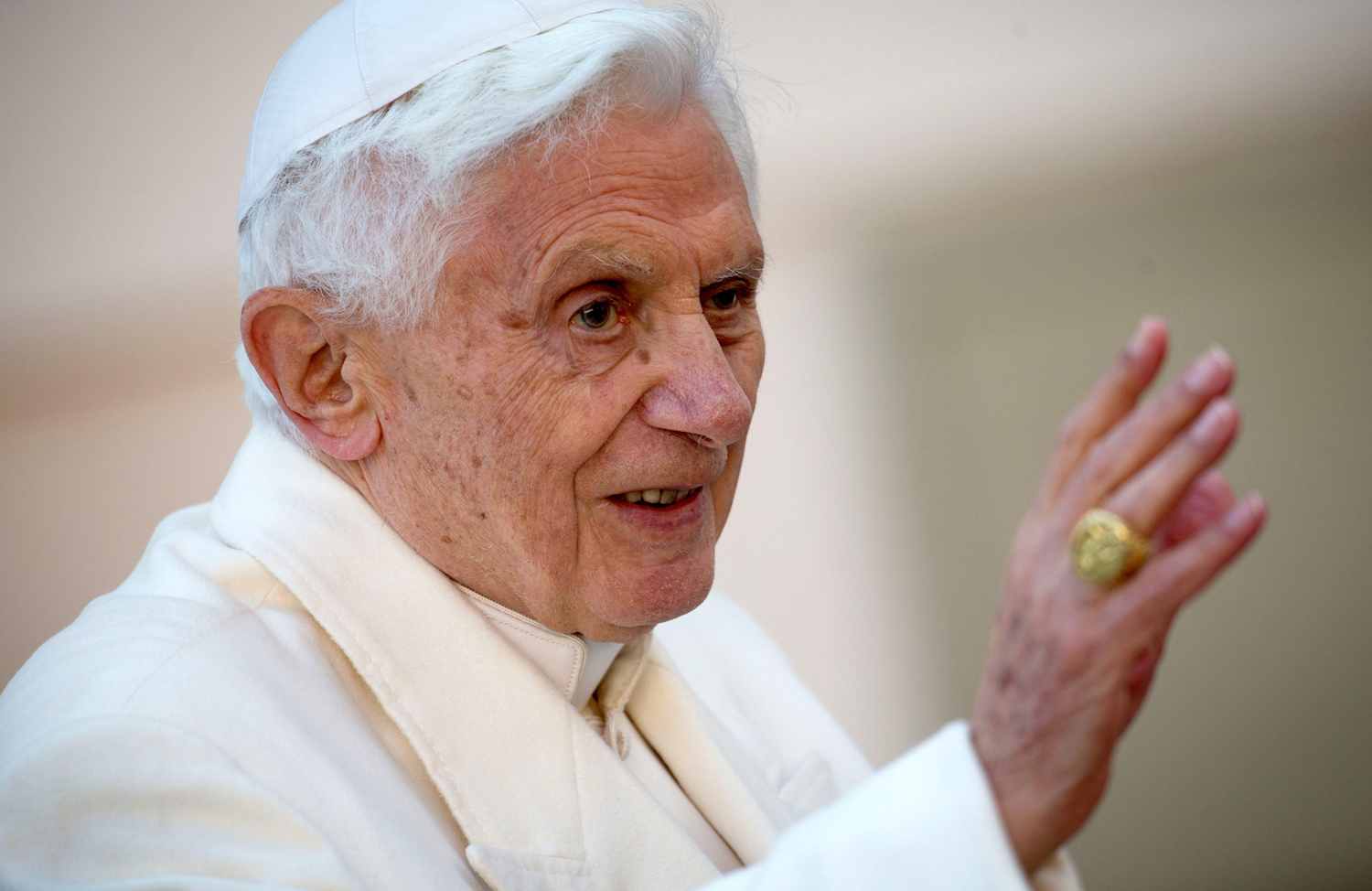 Pope Benedict XVI, World Leader
Pope Emeritus Benedict XVI — the first pontiff in 600 years to resign from the position rather than serve for life — died at the Vatican. He was 95. Born Joseph Ratzinger in Germany in 1927, Pope Emeritus Benedict XVI was the powerful yet polarizing theologian elected to lead the Catholic church in 2005 following the death of Pope John Paul II, who's since been canonized a saint. But Benedict stepped down in 2013 amid ailing health, becoming the first pontiff to resign since Gregory XII in 1415.
Grace Alele-Williams, Mathematician, Vice Chancellor
Nigeria's first female Vice Chancellor, Prof. Grace Alele-Williams, a professor of mathematics gained prominence after she was appointed the vice-chancellor of the prestigious University of Benin in 1985. She was also the first Nigerian woman to receive a doctorate. Alele-Williams was born in Warri, Delta state on December 16, 1932. She attended Government School, Warri, Queen's College, Lagos and the University College of Ibadan (now the University of Ibadan). She obtained a master's degree in mathematics while teaching at Queen's School, Ede in Osun State in 1957 and her PhD degree in mathematics education at the University of Chicago (U.S.) in 1963, making her the first Nigerian woman to be awarded a doctorate. Alele-Williams returned to Nigeria for a couple of years' of postdoctoral work at the University of Ibadan before joining the University of Lagos in 1965. Alele-Williams was appointed the vice-chancellor of UNIBEN in 1985 and she believed her appointment at the University of Benin, which ended in 1992, was a test case to demonstrate a woman's executive capability.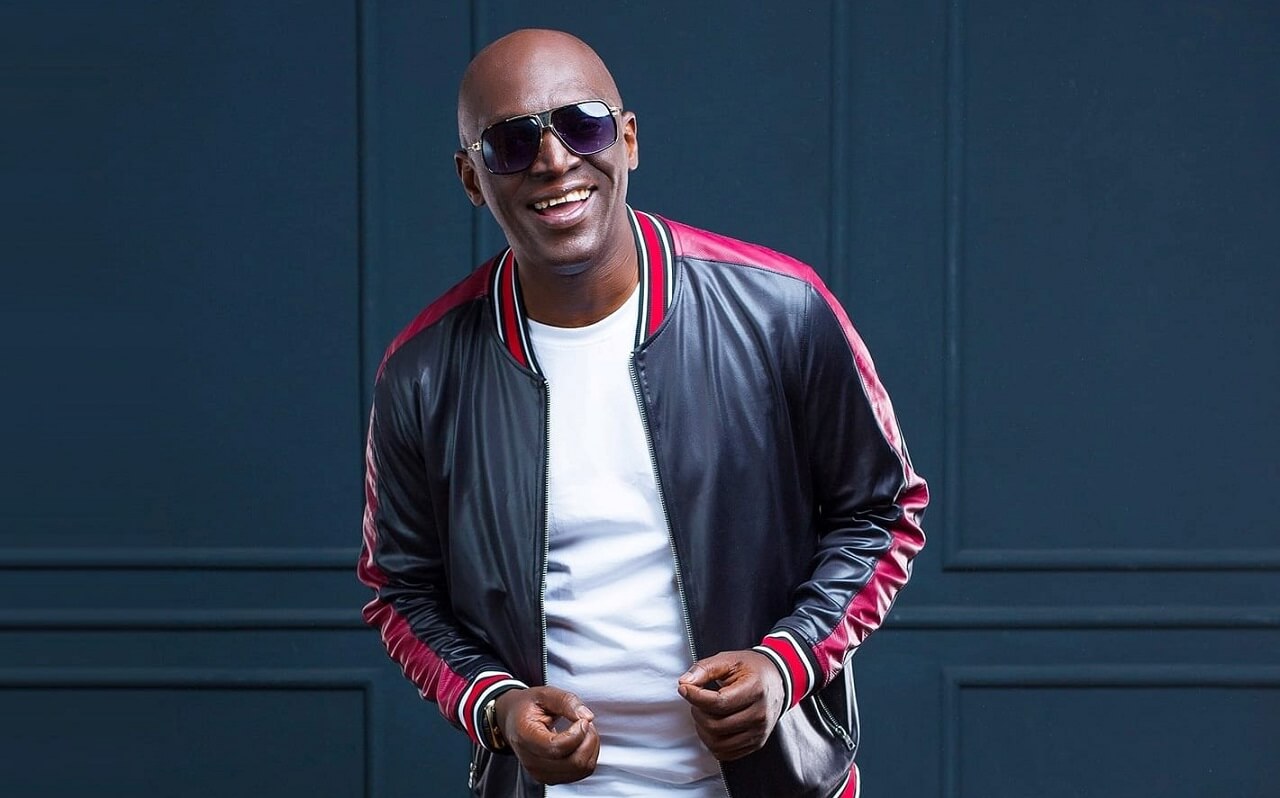 Sammie Okposo, Gospel Singer, Minister
Multiple-award-winning Nigerian gospel singer Sammie Okposo died at 51 in December 2022. Multiple sources confirm that the popular music producer, singer, and songwriter, well known for his massive hit song 'Welu Welu' slumped this Friday morning, November 25, 2022, and died shortly after. Sammie Okposo died barely two years after he had narrated how God saved his life while driving on the 3rd Mainland Bridge in Lagos on Saturday, May 16, 2020. He had written on Instagram: "I was not going to post this because I had already thanked praised and worshipped God for delivering me from death Saturday, May 16th, 2020, but this is something to brag about and testify of the miracle-working power of God I have a very BIG God who is always by my side to deliver me."
Stephen 'tWitch' Boss, Dancer, Actor, Executive Producer
tWitch, whose real full name is Stephen Laurel Boss, was born on September 29, 1982, in Montgomery, Alabama. He rose to fame in 2008 when he was the runner-up on So You Think You Can Dance season 4. He returned to So You Think You Can Dance as an all-star in 2011, 2012 and 2013, and as a team captain in 2015. He was also a judge on the series in 2018 and 2022. Along with So You Think You Can Dance, tWitch was also known as a DJ on The Ellen DeGeneres Show, which he appeared on from 2014 to the talk show's finale in 2022. In addition to his dance career, tWitch was also an actor, starring in movies like Blades of Glory, Hairspray, Stomp the Yard: Homecoming, Step Up 3D, Step Up Revolution, Step Up All In and Magic Mike XXL. He also appeared in TV shows like Modern Family and Young and Hungry. After more than a decade in Hollywood, tWitch died on December 13, 2022. He was 40 years old. He was survived by his wife, Allison Holker, a contestant on So You Think You Can Dance season 2, and their three children: Weslie Fowler, Maddox Laurel and Zaia.
Nichelle Nichols, Actor, Singer, Dancer
Nichelle Nichols broke through barriers during her decades-spanning career as an actress, singer and dancer. She is best known for her portrayal of Lt. Nyota Uhura on the television and movie series "Star Trek," in which she shared a landmark interracial kiss with her co-star William Shatner on the small screen. Nichols passed away on July 30, 2022, at age 89.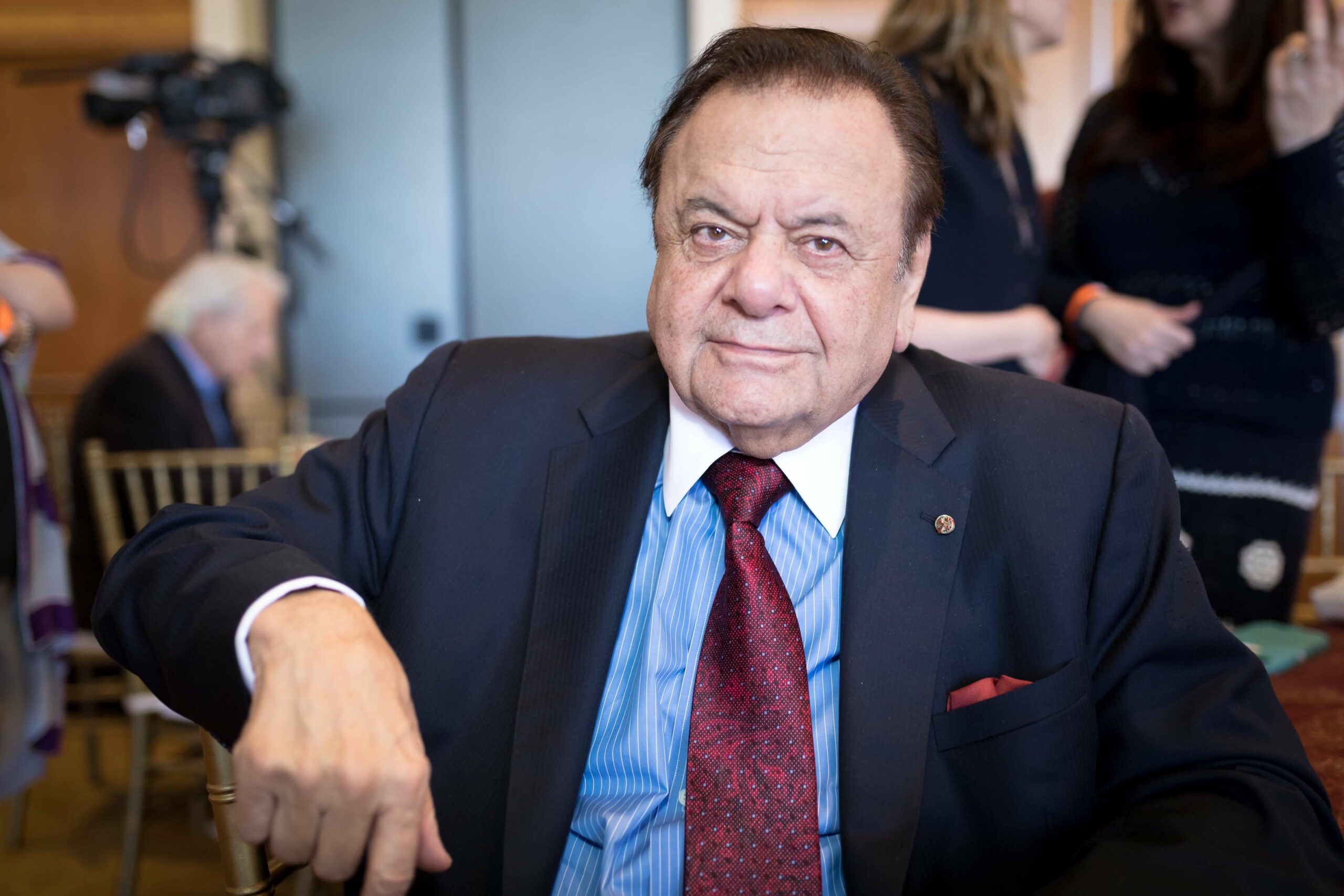 Paul Sorvino, Actor
Actor Paul Sorvino was best known for his roles as mobster Paulie Cicero in the movie "Goodfellas" and an NYPD sergeant in the TV series "Law & Order." Born in Brooklyn, he made his Broadway debut in 1964 and film debut in 1970. He became a mainstay in TV and film, in roles from Henry Kissinger in "Nixon" to a communist in "Reds." Sorvino was also a respected tenor, performing at Lincoln Center in 2006. He had three children with his first wife, including the Oscar-winning actress Mira Sorvino. Paul Sorvino died on July 25.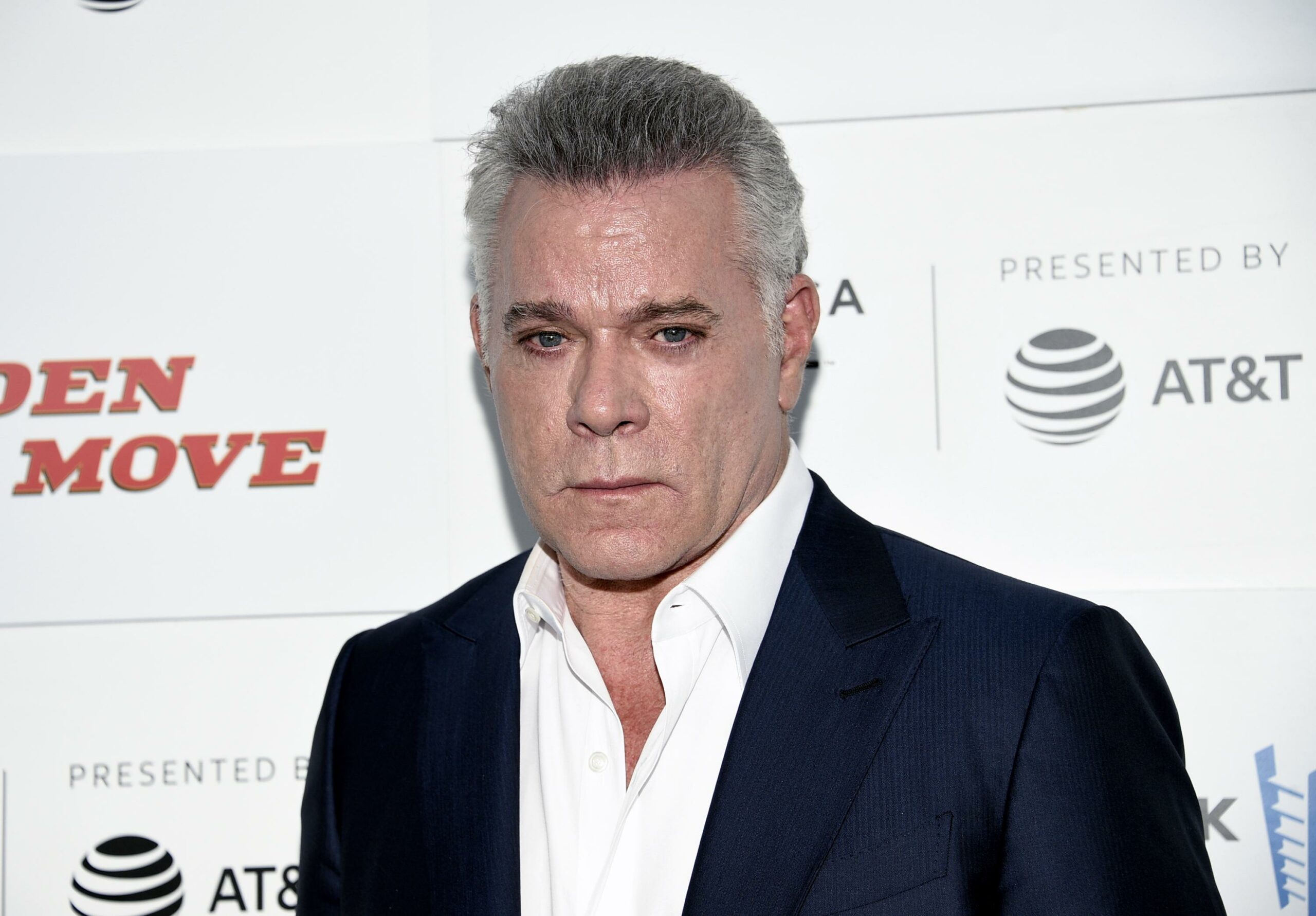 Ray Liotta, Actor
Ray Liotta made his acting debut in the daytime soap opera "Another World," from 1978 to 1981. His breakout role was in the movie "Something Wild" in 1986. In 1990, he won critical praise for his role in "Field of Dreams," but his most famous role came that year when he played mobster Henry Hill in "Goodfellas." Liotta won an Emmy in 2005 for a guest appearance on the TV show "ER." More recently, he appeared on television in the shows, "Texas Rising," in 2015 and in "Shades of Blue," with Jennifer Lopez, in 2016. Liotta died on May 26, 2022, at the age of 67.
Issey Miyake, Fashion Designer
Japanese fashion designer Issey Miyake rose to global fame by defining a unique Japanese vision. He created pleating methods that would allow flexibility of movement for the wearer and ease of care and production; his designs featuring origami-like pleats merged art and fashion. After Steve Job's idea of uniforms for Apple employees proved unpopular, Jobs opted for one for himself, including Miyake's black turtleneck sweaters paired with Levi's 501 jeans and New Balance 991 sneakers. Miyake died on Aug. 5, 2022, at age 84.
Bill Russell, Sportsman
Hailed as the "Greatest Player in the History of the NBA", Bill Russell's 6 foot 9 inch height helped him attain legendary status on the basketball court, garnering accolades as five-time MVP and a 12-time All-Star during his career. Russell played with the Boston Celtics in the 1960s and winning 11 championships. Russell would go on to write his autobiography "Second Wind: the Memoirs of an Opinionated Man" in 1979. Bill Russell's death at age 88 was announced by family July 31, 2022.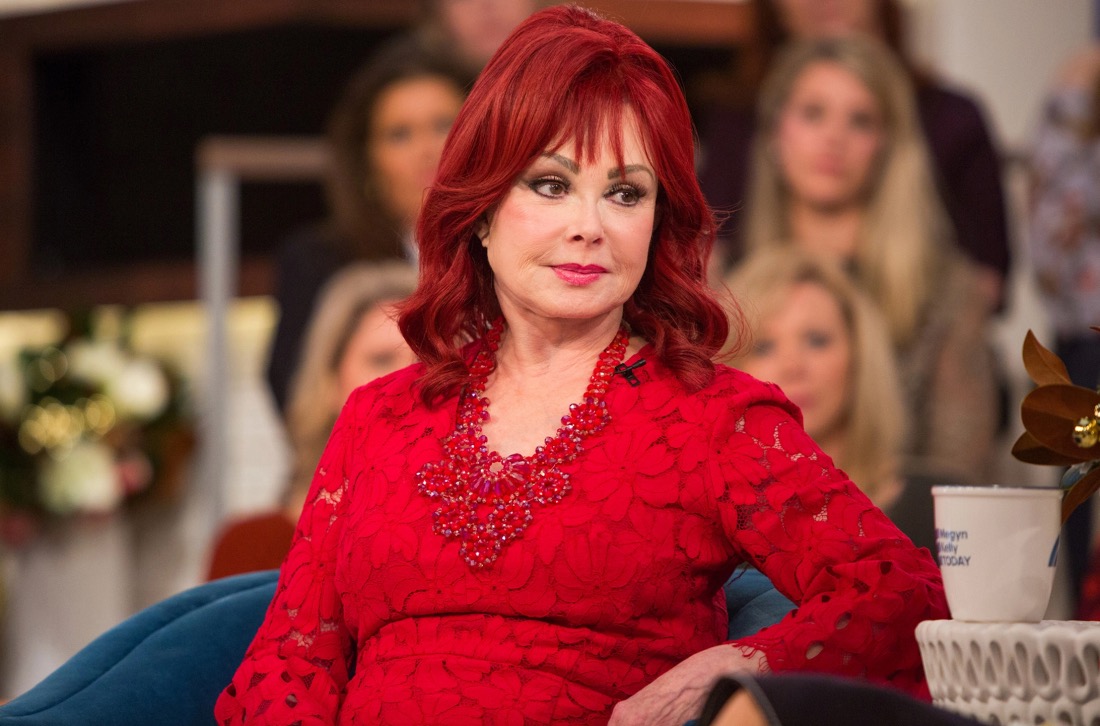 Naomi Judd, Singer
County singer Naomi Judd scored 20 top-10 hits with her mother-daughter group the Judds, with her daughter Wynonna Judd. The duo won five Grammy Awards and were inducted into the Country Music Hall of Fame in 2021. Judd was also the mother of actress Ashley Judd. Judd died on April 30. She was 76.
Dame Olivia Newton-John, Actor, Singer, Activist
Entertainer and activist Olivia Newton-John was best known as a pop singer and actress. One of her most famous roles was as Sandy in the movie adaptation of "Grease" alongside John Travolta with whom she frequently collaborated. Her hit song "Physical" cemented her as a superstar in the music video era. Newton-John's long struggle with breast cancer inspired activism to fight the disease. News of her succumbing to cancer was announced by family on Aug. 8, 2022.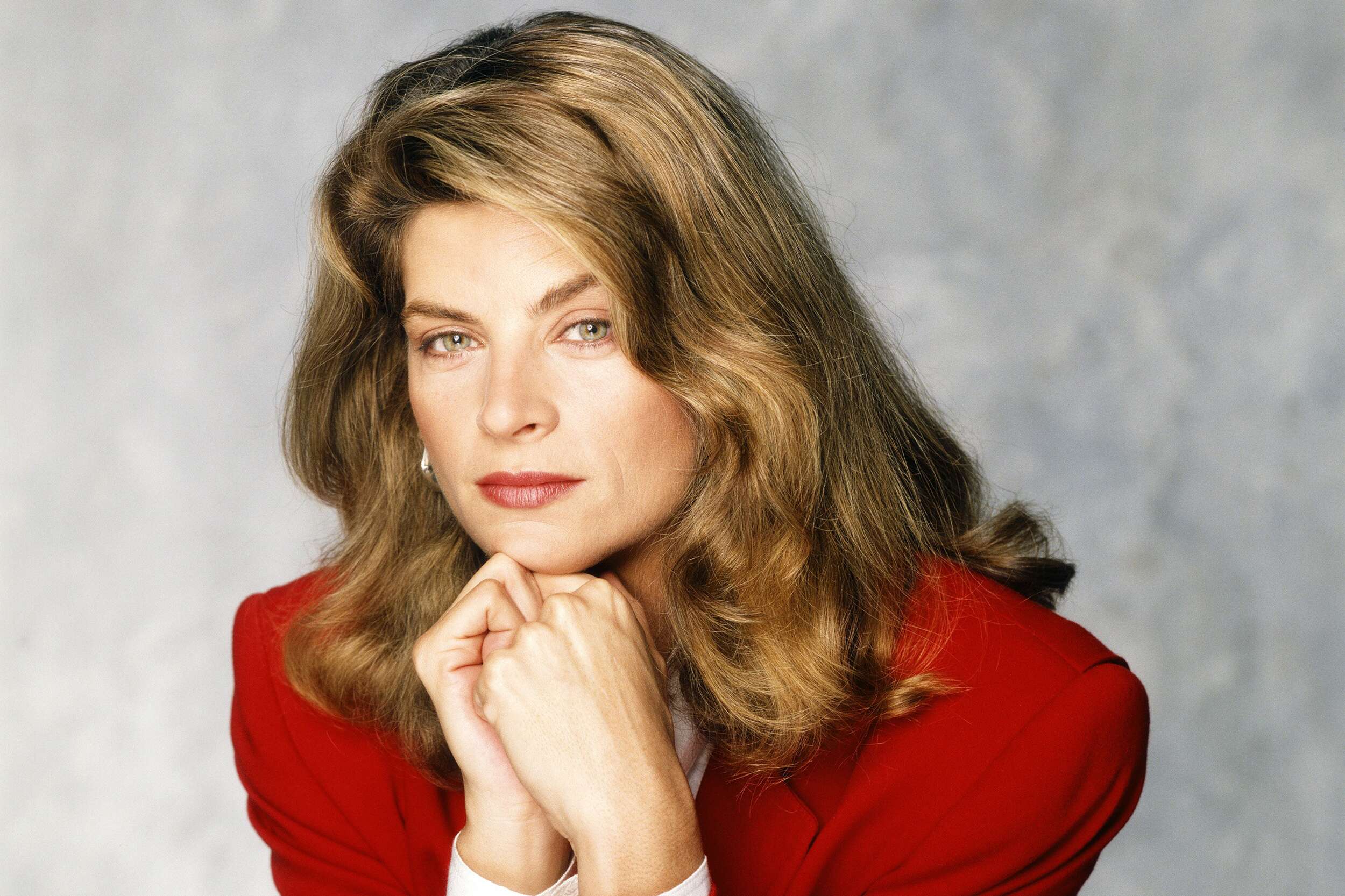 Kirstie Alley, Actor
Emmy-winning actress Kirstie Alley died at 71 on Dec. 5, her family announced. Her rep confirmed that the "Cheers" and "Veronica's Closet" star passed away after a private battle with colon cancer. As iconic as she was on screen, she was an even more amazing mother and grandmother. In a statement, her family said, "We are grateful to the incredible team of doctors and nurses at the Moffitt Cancer Center for their care. Our mother's zest and passion for life, her children, grandchildren and her many animals, not to mention her eternal joy of creating, were unparalleled and leave us inspired to live life to the fullest just as she did."
Mikhail Gorbachev, President
Mikhail Gorbachev, former Soviet president, won the Nobel Peace Prize for ending the Cold War by removing the Iron Curtain between Russia and the West. He worked with President Ronald Reagan to slow the nuclear arms race, while also loosening restrictions inside the communist country, striving for "glasnost" and "perestroika" – openness and restructuring. His policies unleashed pro-democracy protests which led to the dissolution of the Soviet Union. Gorbachev withdrew Soviet troops from Afghanistan, playing a crucial role in the fall of the Berlin Wall. He died on Aug. 30 at age 91.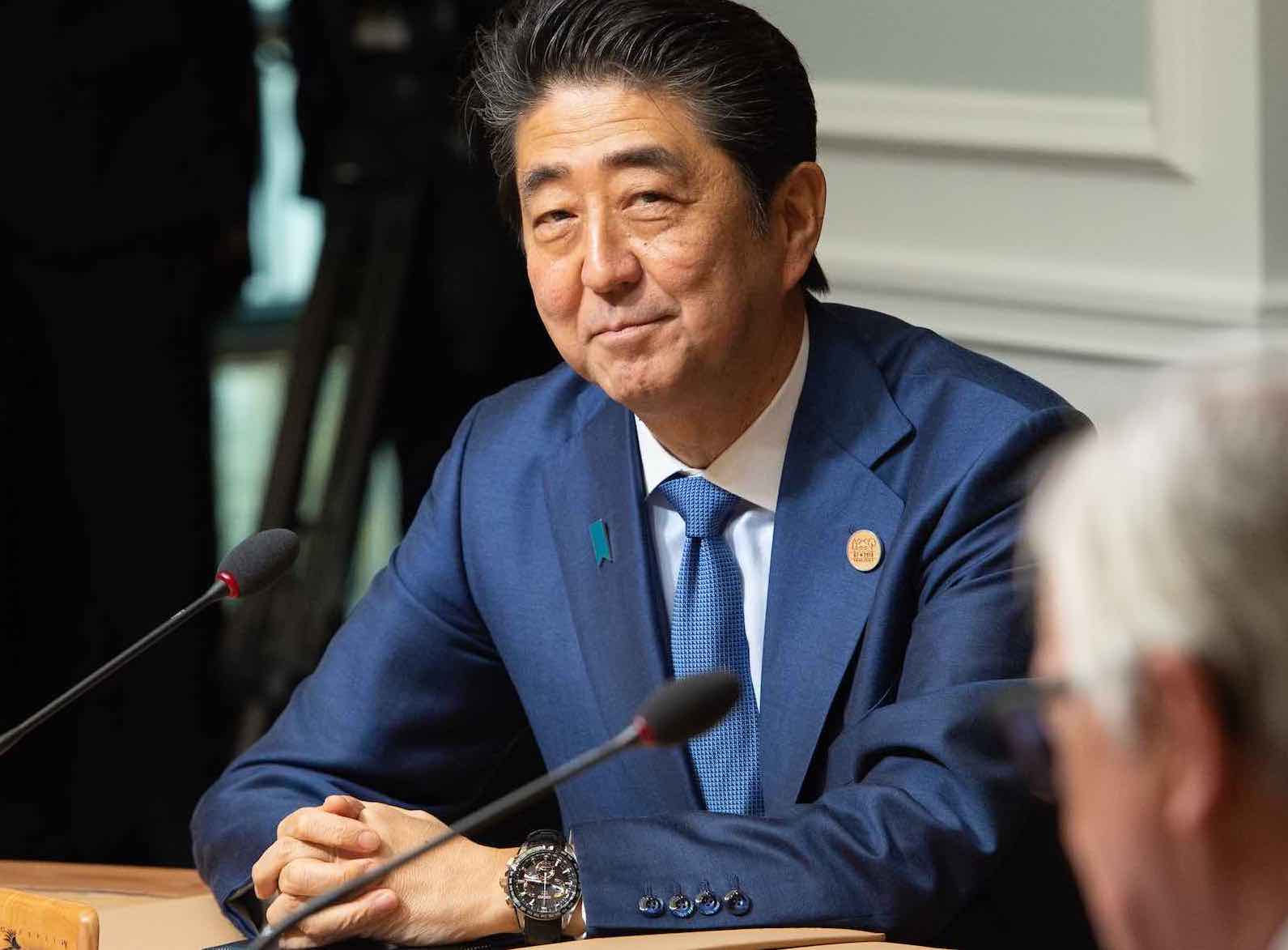 Shinzo Abe, Prime Minister
Japan's longest-serving prime minister, Shinzo Abe, worked to restore his country's military from post-World War II pacifism and reignite the economy. He had some success doing both but was not able to fully realize his goals. Abe was able to warm Japan's international relations and was the first to visit Beijing in seven years, meeting with Xi Jinping in 2018. He also hosted President Obama, who was the first U.S. president to visit the Hiroshima Peace Memorial Park. Abe was assassinated on July 8, in a shocking act by a man with a homemade gun.
Madeleine Albright, Diplomat
Madeleine Albright, the 64th secretary of state, was the first woman to hold the office and was the highest-ranking woman in the government in U.S. history at the time. She served under the Clinton administration. Albright also served as U.S. ambassador to the United Nations. She received the 2012 Presidential Medal of Freedom. Albright came to the U.S. as an 11-year-old Czech refugee. The daughter of a Czechoslovak diplomat, her family sought political asylum in the US as the Cold War started to bite. She didn't learn her family was Jewish and that many members of her family died in concentration camps till after she became secretary of state. Albright died of cancer on March 23. She was 84.
James Caan, Actor
James Caan's screen debut was in the 1963 movie "Irma la Douce." He delivered a heart-breaking performance in the 1971 TV-movie "Brian's Song," for which he was nominated for an Emmy. In 1972, he played the role of Santino "Sonny" Corleone in "The Godfather," which earned him a Best Supporting Actor nomination. He reprised the role in "The Godfather: Part II" in 1974. He starred in several movies in the 1970s and 1980s, such as "Rollerball" and "Thief." He is well known for his roles in the 1990 movie "Misery," and the 2003 movie "Elf." Caan died on July 6, at the age of 82.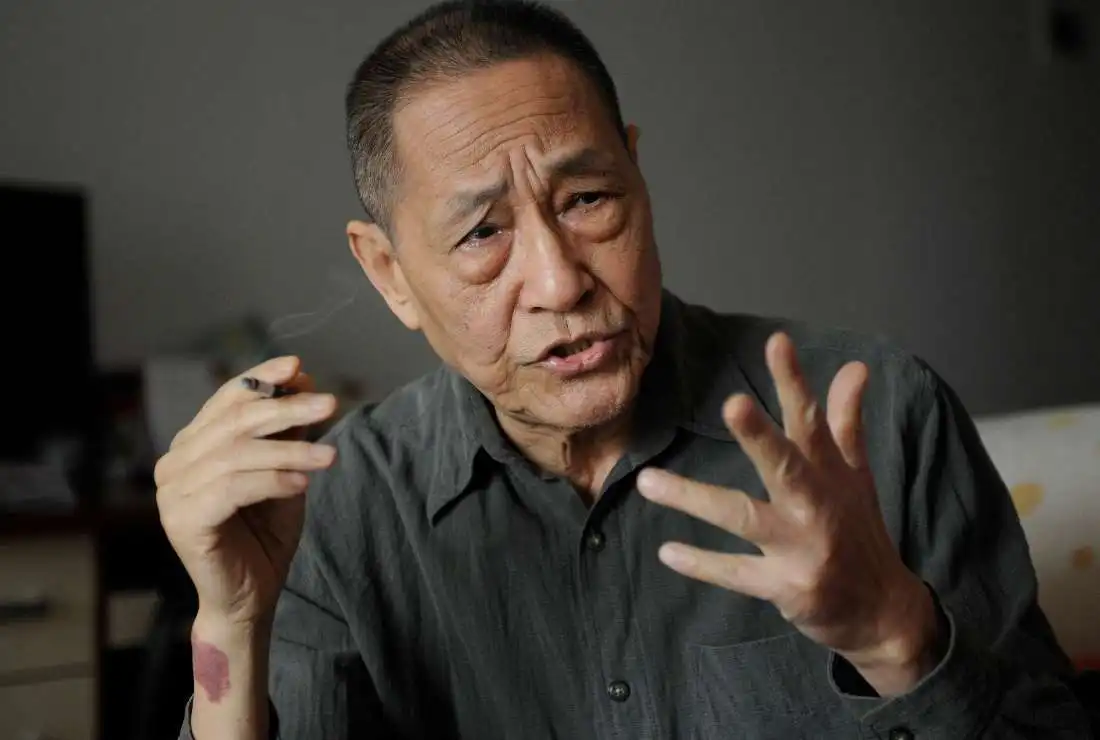 Bao Tong, Political Reformist
The most senior Communist Party official who was imprisoned over the Tiananmen pro-democracy protests that shook Beijing in 1989. A champion of Chinese political reform, he was expelled from the Communist Party and jailed for seven years. In the 1980s, Bao was a top aide to Zhao Ziyang, then general secretary of the Communist Party – the same post now held by Xi Jinping. Zhao had been in favour of reform and a leading figure of that faction within the party. Born in 1932 in China's eastern Zhejiang Province, Bao joined the Communist Party in 1949, the same year it took control of mainland China. In the 1980s, he rose to become political secretary to Zhao when he was the premier and subsequently general secretary. Bao helped draft political and economic reforms to overhaul the structures of power that had been largely left unchanged since Mao Zedong's death in 1976. He was one of the architects of the model of collective leadership that the party later ushered in to prevent power from being centralised in the hands of a single leader. He died four days after his 90th birthday.
Coolio, Rapper, Musician Songwriter
Legendary US rapper Coolio's debut album, "It Takes a Thief," was released in 1994. The song "Fantastic Voyage" reached No. 3 on the Billboard charts. "Gangsta's Paradise," a single from his next album of the same name, reached No. 1 and won a Grammy in 1996 for Best Solo Rap Performance. That same year, he won an American Music Award for Favorite Rap/Hip-Hop Artist. He was nominated for six Grammys in his career. He appeared in such TV shows as "Coolio's Rules" and "Martin." He also wrote the theme music for the show, "Kenan & Kel." Coolio died in Los Angeles on Sept. 28 at the age of 59.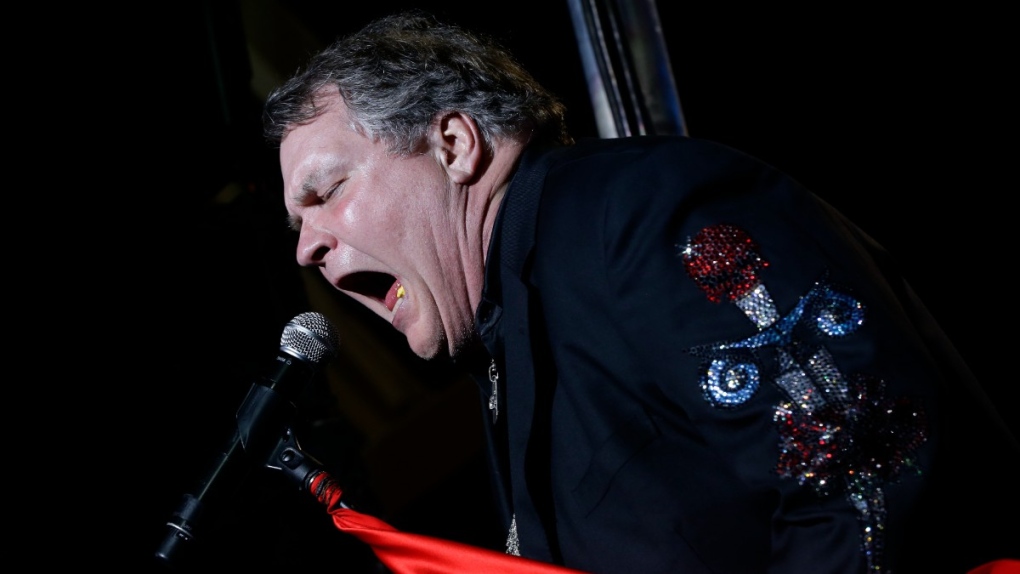 Meat Loaf, Rocker, Actor
Rock superstar Meat Loaf, born Marvin Lee Aday, died on Jan. 20 at 74. The rocker was loved for his 1977 album "Bat Out of Hell," one of the best-selling albums in history with more than 40 million copies sold worldwide, and 1993's "Bat Out of Hell II: Back into Hell," which sold more than 15 million copies and featured the Grammy-winning single "I'd Do Anything for Love (But I Won't Do That)." Meat Loaf also made several appearances in film and TV, including "Fight Club," "Glee" and "South Park."
Dame Vivienne Westwood, Fashion Designer
Vivienne Westwood opened a boutique in London in 1971. She was part of the punk movement of the 1970s and brought a punk aesthetic to the fashion world. Her first runway show was in 1981. She was named British designer of the year in 1990 and 1991. She received an Order of the British Empire in 1992 and was appointed Dame Commander of the Order of the British Empire in 2006. Westwood became known for her bridal gowns, including the gown Sarah Jessica Parker wore in the 2008 movie "Sex and The City." Vivienne Westwood died on Dec. 29th at the age of 81.
Scott Hall, Wrestling Champion
Wrestling legend Scott Hall, aka "Razor Ramon," was a founding member of the New World Order, with Hulk Hogan and Kevin Nash. Hall, also known as "The Bad Guy," rose to fame in the 1990s and went on to be a four-time WWE Intercontinental Champion, two-time WCW World Heavyweight Champion and six-time tag team champion with Nash. He was inducted into the WWE Hall of Fame in 2014, saying, "Hard work pays off, dreams come true. Bad times don't last, but bad guys do." Hall, who had a long battle with addiction, died on March 14 after suffering multiple heart attacks after hip replacement surgery.
Dr Paul Farmer, Physician
Dr. Paul Farmer was an American physician known for his humanitarian contributions including providing health care to millions of impoverished people worldwide and co-founding the global nonprofit Partners in Health. Farmer was a professor of medicine at Harvard Medical School and chief of the division of global health equity at Brigham and Women's Hospital. Farmer's death was announced on Feb. 21. He was 62.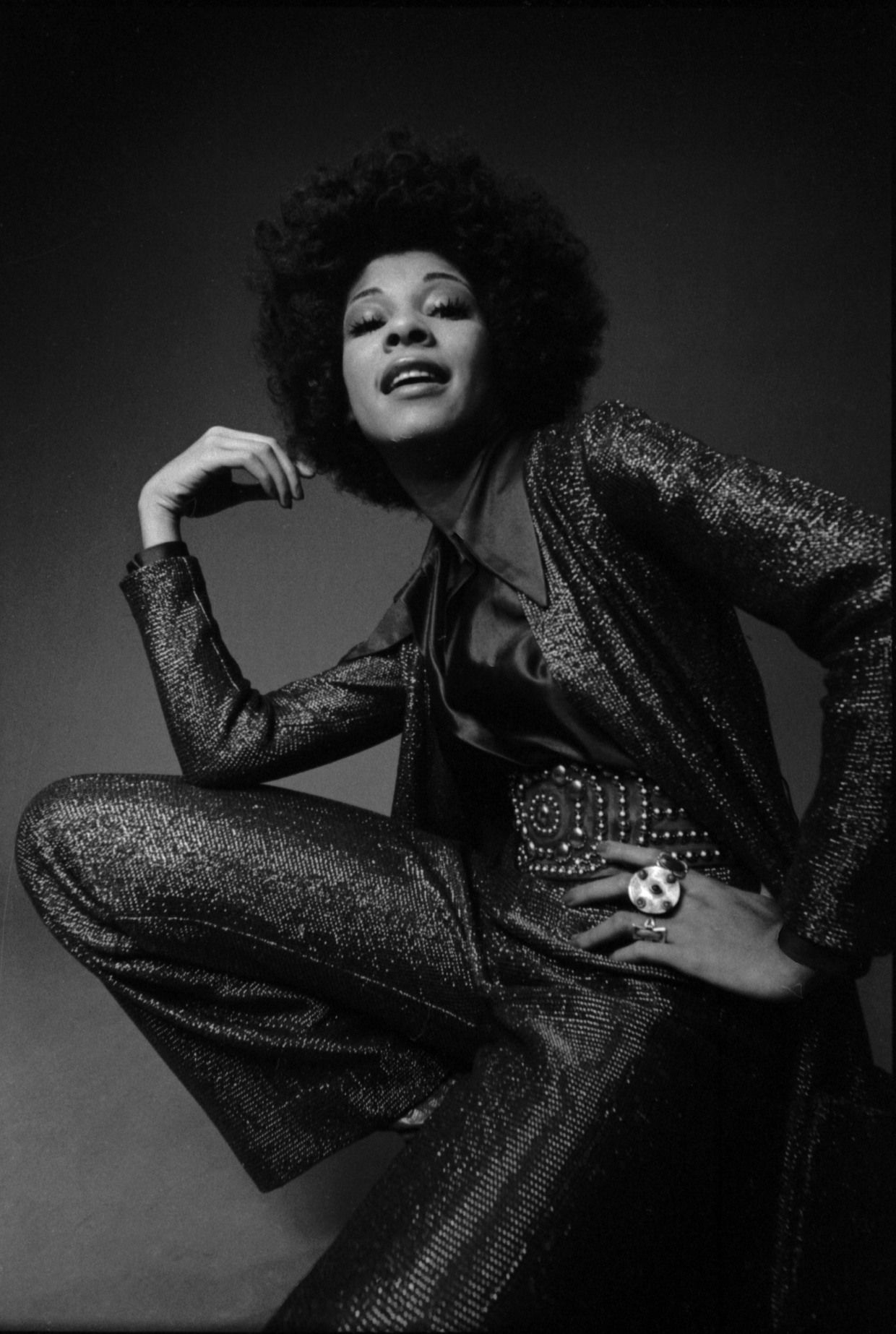 Betty Davis, Singer
Groundbreaking funk singer Betty Davis was born Betty Mabry in North Carolina. She released the single "Get Ready for Betty" in 1964. She wrote the song "Uptown (to Harlem)" recorded in 1967 by The Chambers Brother. Her marriage to jazz musician Miles Davis in 1968 lasted only a year. Between 1973 and 1975, she released three albums, "Betty Davis," "They Say I'm Different" and "Nasty Gal." She left the music industry in the mid-1970s and moved to the Pittsburgh area. She was the subject of a 2017 documentary "Betty: They Say I'm Different." Betty Davis died on Feb. 9, at the age of 77.
Barbara Walters, Journalist
Pioneering American television news journalist, Barbara Walters was hired as the first female co-host of the Today Show in 1974. She was co-anchor of ABC Evening News in 1976, and co-hosted the TV show "20/20" from 1972 to 2004. Walters was known for her adroit interview style, and hosted the popular annual interview show "Most Fascinating People" from 1993 to 2015. "The View," the daytime talk show produced and co-hosted by Walters, premiered in 1997. Over her five decades-long career, she won 12 Emmy Awards, 11 of them while at ABC News. Walters died on Dec. 30, at the age of 93.
Robin Herman, Journalist
Robin Herman was a groundbreaking sports journalist for The New York Times. She was one of the first two female journalists to interview male players in a professional sports locker room in North America when she was given access after the 1975 NHL All-Star Game in Montreal in 1975. She wrote for The New York Times, The International Herald Tribune, and The Washington Post. She also served as the assistant dean of communications at Harvard University's School of Public Health from 1999 to 2012. She died Feb. 1, in Waltham, Mass. She was 70.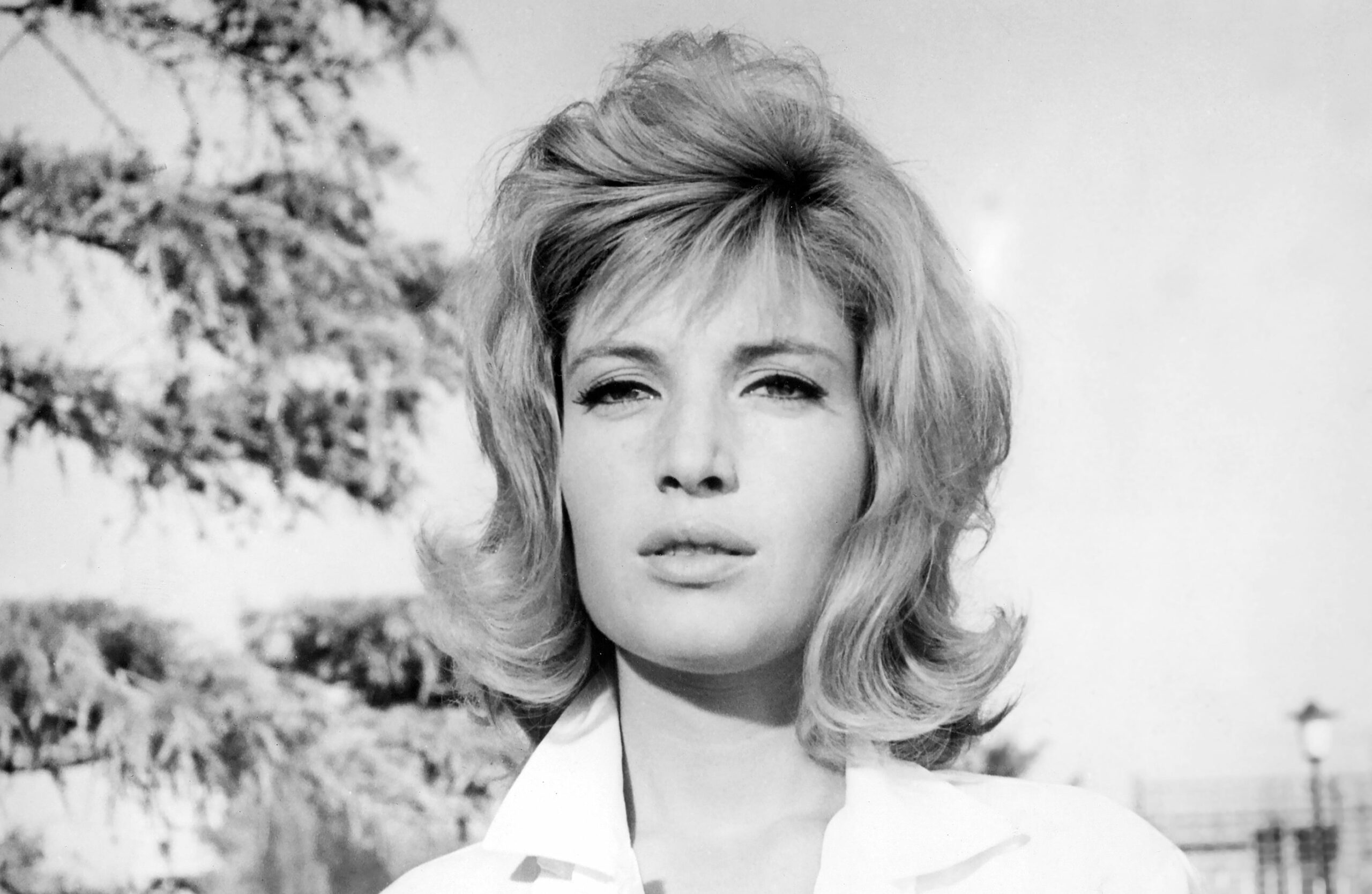 Monica Vitti, Actor
Actress Monica Vitti was known as "The Queen of Italian Cinema" for her collaborations with director and former partner Michelangelo Antonioni, including "L'Avventura." She received numerous awards for her work including best actress at the Berlin Film Festival in 1984 and a prestigious Golden Lion dedicated to her career at the Venice Film Festival in 1995. Vitti died of complications from Alzheimer's disease in Rome on Feb. 2. She was 90.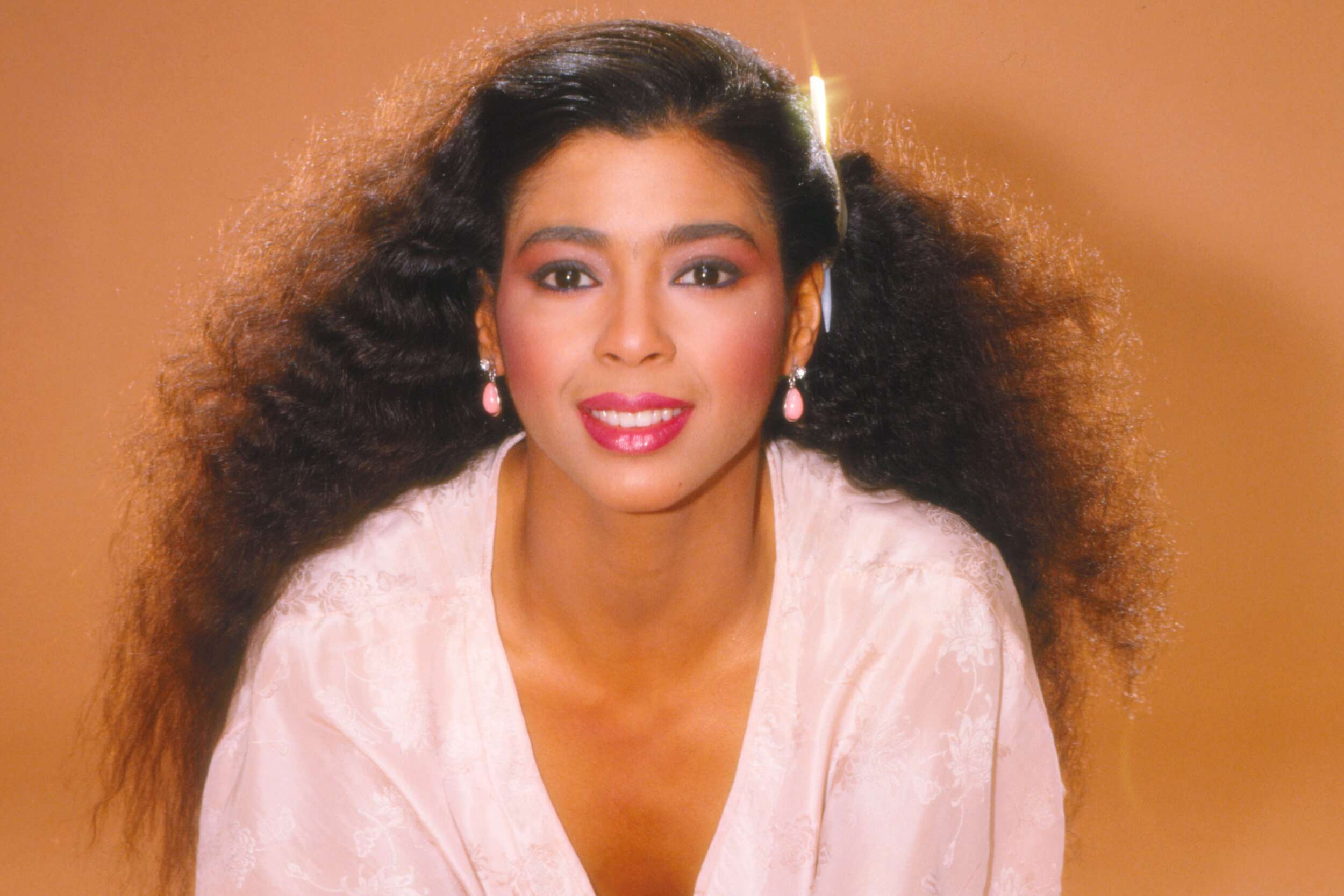 Irene Cara, Actor, Dancer, Singer
Irene Cara, the Oscar-winning singer best known for performing the theme songs to the legendary 1980s films Fame and Flashdance, died in her Florida home, her publicist announced on Nov. 26. She was 63. Born and raised in New York City, Irene Cara Escalera performed throughout her childhood and teens before becoming an overnight sensation playing Coco Hernandez in the 1980 high school musical Fame. In 1981, she received two Grammy nominations — for Best New Artist and Best Pop Vocal Performance, Female — for singing its title track. In 1983, Cara lent her voice to another soundtrack, for the film Flashdance. Co-written by Cara, "Flashdance… What a Feeling" was certified gold by the Recording Industry Association of America, and won Best Original Song and Best Female Pop Vocal Performance at the 56th Academy Awards in 1984. That same year, Cara took home a Grammy for Best Pop Vocal Performance, Female. The actress continued to perform throughout her life both on screen and on stage. In 2011, she released her final album, Irene Cara Presents Hot Caramel.
Cheslie Kryst, Beauty Queen
Cheslie Kryst was crowned Miss USA in 2019. Kryst had a Master's in business administration and a law degree from Wake Forest University. She worked at Poyner Spruill as a civil litigation attorney. As a correspondent on the TV show "Extra," she earned two Emmy Award nominations. Cheslie Kryst died on Jan. 30, at the age of 30.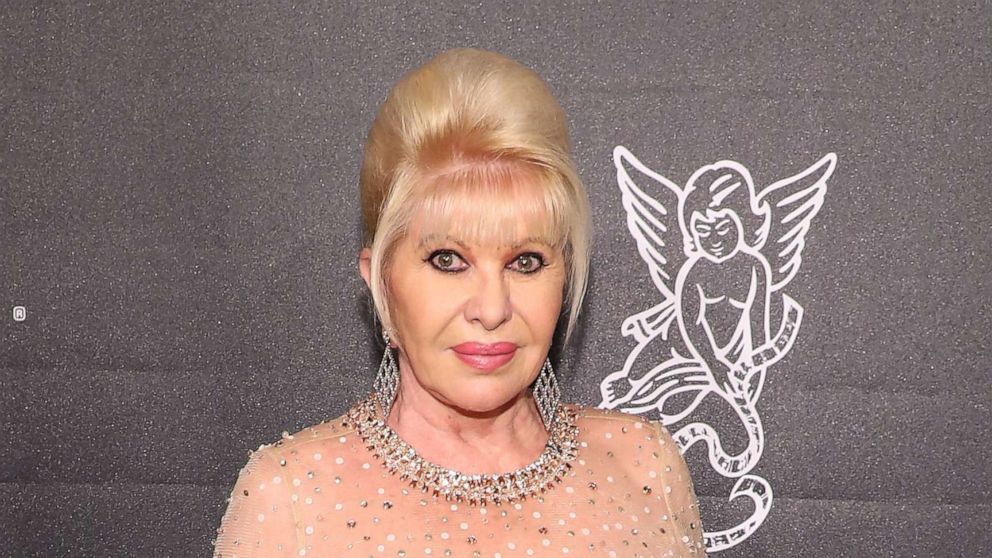 Ivana Trump, Businesswoman
Competitive skier, glamorous model and hard-driving businesswoman who became one half of New York City's ultimate power couple in the 1980s through her marriage to Donald Trump, Ivana Trump was born and raised in Gottwaldov, Czechoslovakia (now Zlin, Czech Republic). She moved to New York in 1976 and married Donald Trump in 1977. They had three children: Donald, Jr., Ivanka, and Eric. She worked within the Trump company as an interior design consultant and held executive positions on many of his projects. The couple separated in 1990 and they divorced in 1992. Ivana Trump had a cameo in "The First Wives Club," in 1996 and in 2010, was a competitor on "Celebrity Big Brother" in England. Ivana Trump died on July 14, at the age of 73.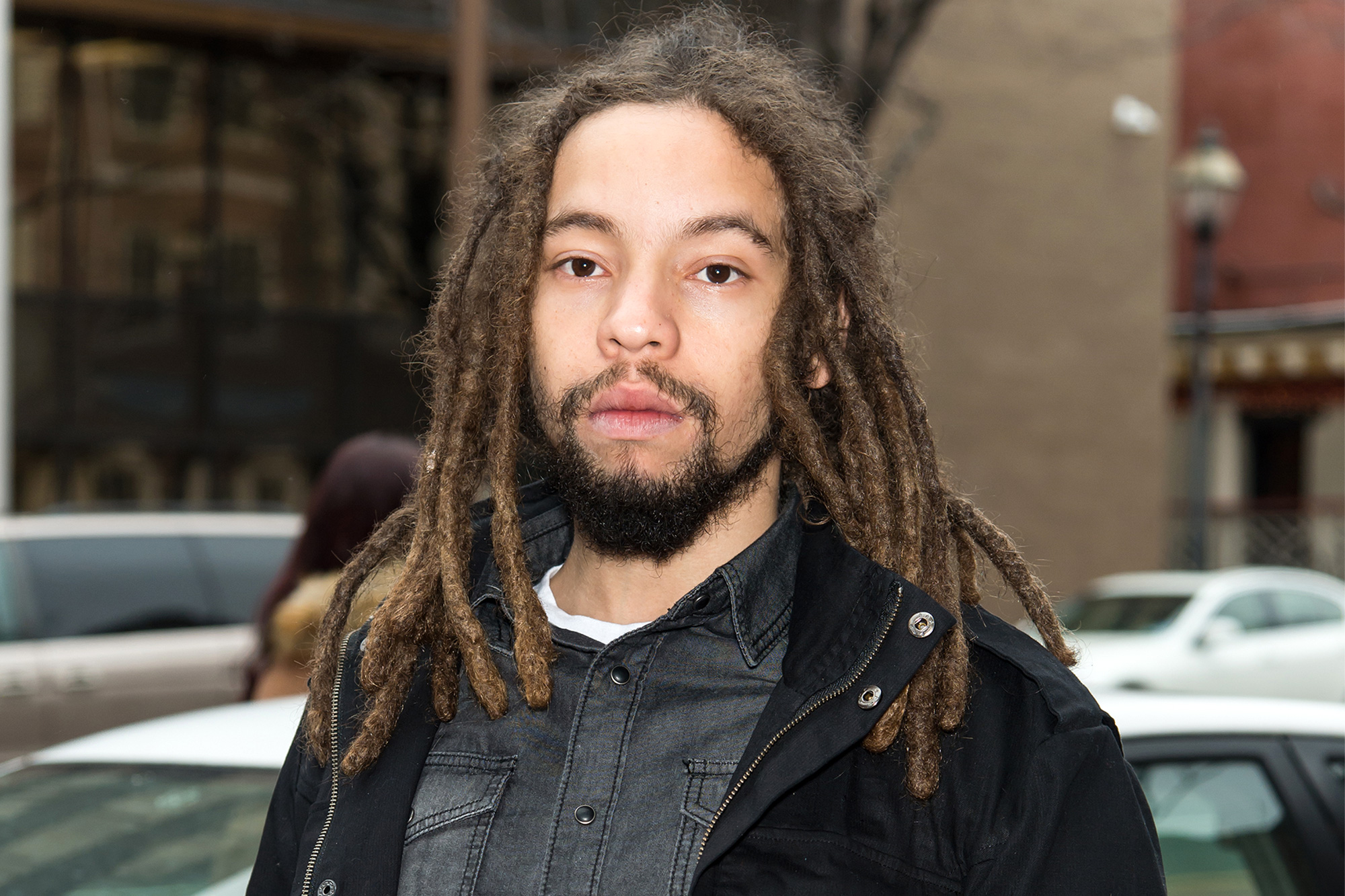 Jo Mersa Marley, Musician
Joseph "Jo Mersa" Marley, the grandson of Bob Marley, died on Dec. 27. He was 31. Born in Jamaica in 1991, the musician was the son of one of Bob's 11 children. Stephen Marley, 50, a Grammy-winning artist, raised Joseph in Miami after they moved to the city when he was 11. Stephen began writing music in middle school and released his first song, "My Girl," in 2010. In 2014, his first EP, Comfortable, was released. Its follow-up, Eternal, debuted last year. Jo Mersa is survived by his wife and daughter, according to WZPP Radio.
Maxi Jazz, Musician
Maxi Jazz, a DJ and the lead singer of the electronic-dance group Faithless, died peacefully in his sleep Dec. 23, reports the Associated Press. He was 65. His bandmates announced the news Dec. 24, calling Jazz "a man who changed our lives in so many ways." Born in London, Jazz — real name Maxwell Fraser — rose to fame as the founder and DJ of the pirate radio station the Soul Food Café System in the 1980s. He formed Faithless alongside members Rollo Armstrong, Sister Bliss, and Jamie Cotto in 1995. They released six albums with Jazz as their lead singer until his departure in 2016. Alongside Faithless, Jazz fronted the group Maxi Jazz and the E-Type Boys.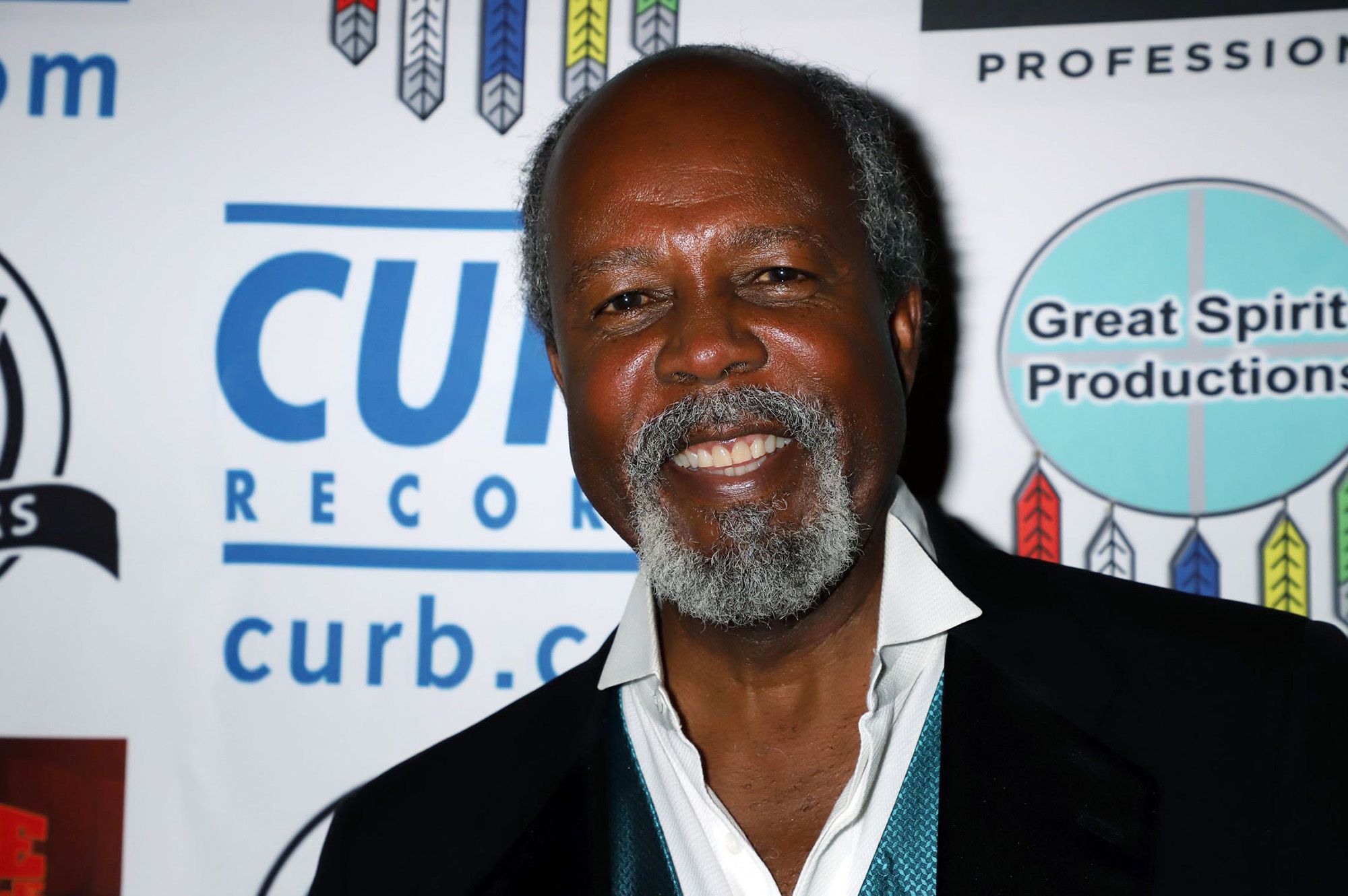 Clarence Gilyard Jr, Actor, College Professor
Actor-turned-college professor Clarence Gilyard Jr. passed away at 66 on Nov. 28 following a long illness. The actor — who's best known as Sundown in "Top Gun," villain Theo in "Die Hard," private investigator Conrad McMasters on "Matlock" and James Trivette on "Walker, Texas Ranger" — in more recent years had worked as a TV and film professor at the University of Nevada, Las Vegas since 2006. "It is with profound sadness that I share this news," College of Fine Arts Dean Nancy J. Uscher shared on Instagram. "His students were deeply inspired by him, as were all who knew him. He had a national and international following through his celebrated work in the theatre, in film and television. His generosity of spirit was boundless — he was always ready to contribute to projects and performances however possible."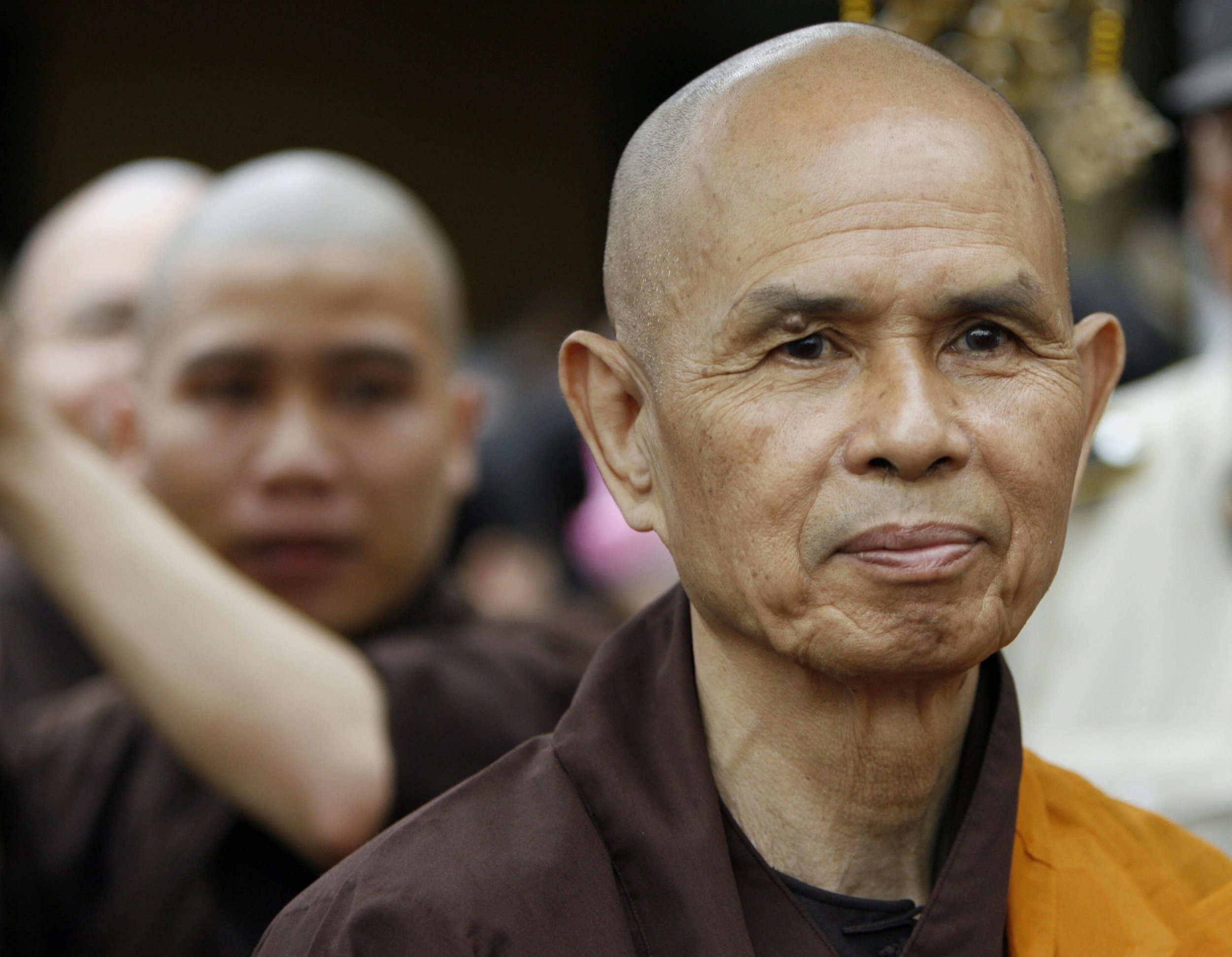 Thích Nhất Hạnh, Buddist Monk, Peacemaker
Thich Nhat Hanh, a Zen Buddhist monk, died on Jan. 21, at the age of 95. Born in Hue, Vietnam, Hanh was fully ordained as a monk at 25. He came to the U.S. in 1961 to teach religion at Princeton and Columbia. While in the U.S., the Vietnam government banned him from returning. He lived in exile for decades. Hanh was a peace activist during the Vietnam War, and continued to advocate peace and mindfulness throughout his life. Thích Nhất Hạnh was considered for the Nobel Peace Prize in 1967, nominated by his close ally, Dr. Martin Luther King Jr. He founded several monasteries and Buddhism centers around the world while traveling the lecture circuit, returning to Vietnam in the 2000s after a ban by the communist government was finally lifted. He wrote several books, including "Peace In Every Step" and "You Are Here." After enduring a debilitating brain haemorrhage and stroke in 2014, he returned to his home village in 2018. He died at the age of 95.
Christine McVie, Musician
After a brief stint in a band called Chicken Shack from 1968 to 1969, Christine McVie joined Fleetwood Mac in 1970. She was a keyboardist, vocalist and songwriter. She wrote such hits as "You Make Loving Fun" and "Don't Stop." The Fleetwood Mac album "Rumours," released in 1977, is one of the bestselling albums of all time. McVie took a hiatus in 1998 but returned to Fleetwood Mac for its "On With The Show" tour in 2014. Christine McVie died on Nov. 30 at the age of 79.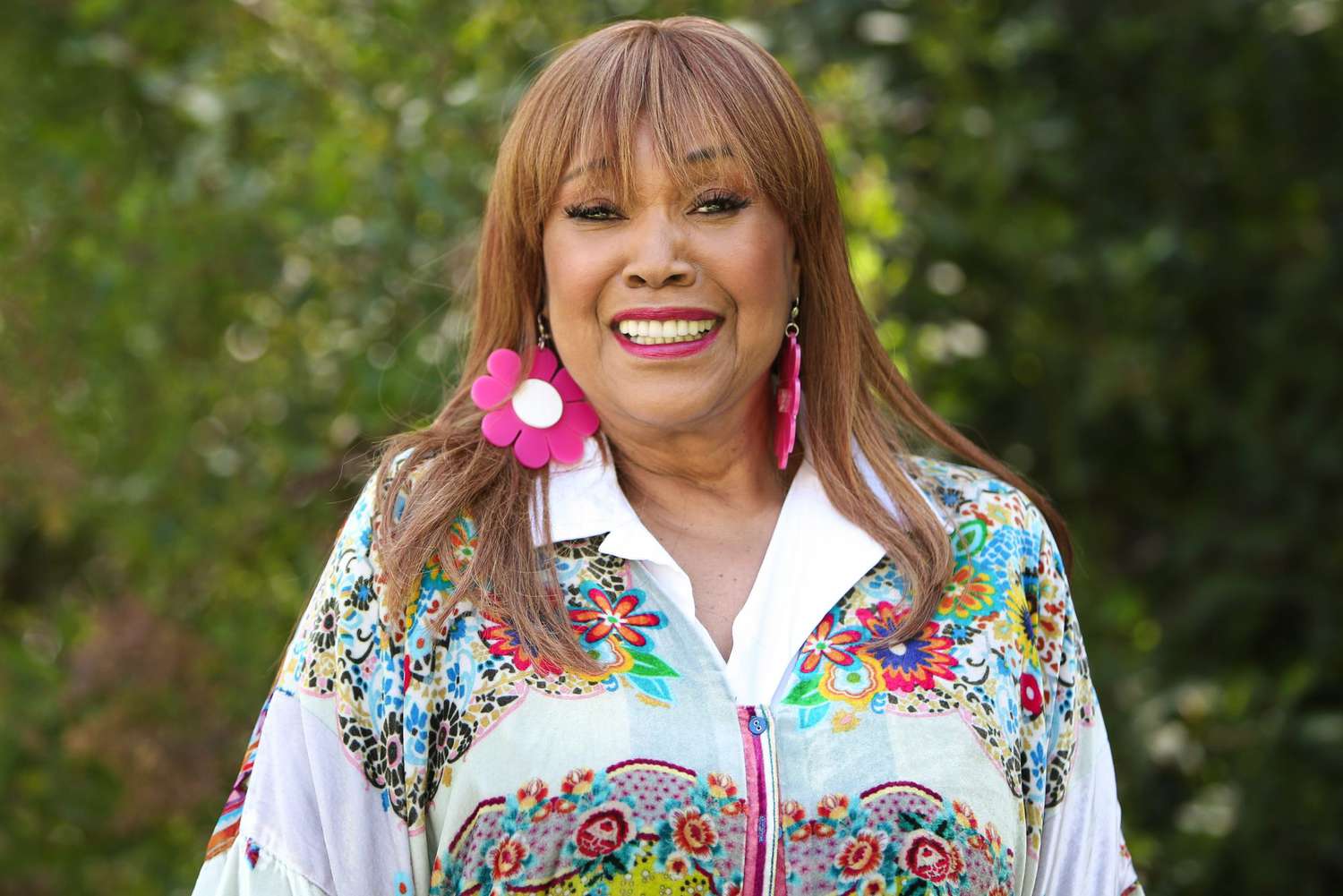 Anita Pointer, Singer
Anita Pointer, a founding member of the Grammy-winning act the Pointer Sisters, died from cancer at the age of 74. Ruth Pointer is now the only surviving singer of the famed R&B group. "She was the one that kept all of us close and together for so long," Pointer's family said in a statement. "Her love of our family will live on in each of us… Heaven is a more loving, beautiful place with Anita there."
Aaron Carter, Musician
Singer Aaron Carter, younger brother of Backstreet Boy member Nick Carter, shot to fame at the young age of nine when he released his first self-titled album in 1997. Often touring with his brother's band, Carter continued his musical career into adulthood, releasing his triple platinum album release "Aaron's Party (Come Get It)," in 2000. Personal struggles with addiction cast a pall over Carter's later artistic efforts. The father of one child, Prince, born in 2021, Aaron Carter died at home on Nov. 5, 2022.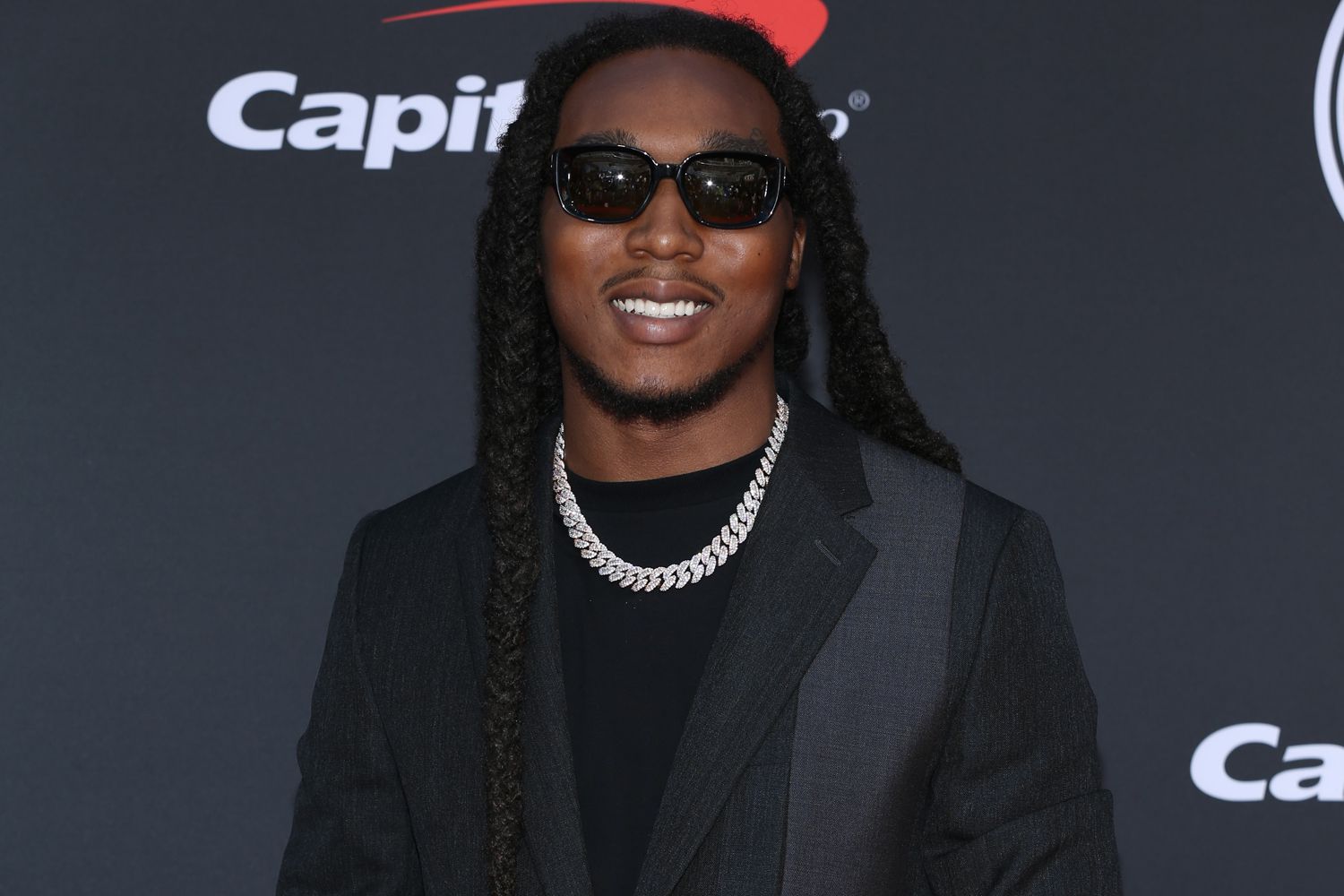 Takeoff, Rapper
Takeoff, whose real names was Kirsnick Khari Ball, was part of the hip-hop trio Migos, allong with Ouavo and Offset. Migos rose to stardom in 2013 with their song "Versace." The group is known for hits like "Motorsport," featuring Nicki Minaj and Cardi B. The rapper and Grammy-nominated artist was shot and killed Nov. 1 in downtown Houston. He was 28.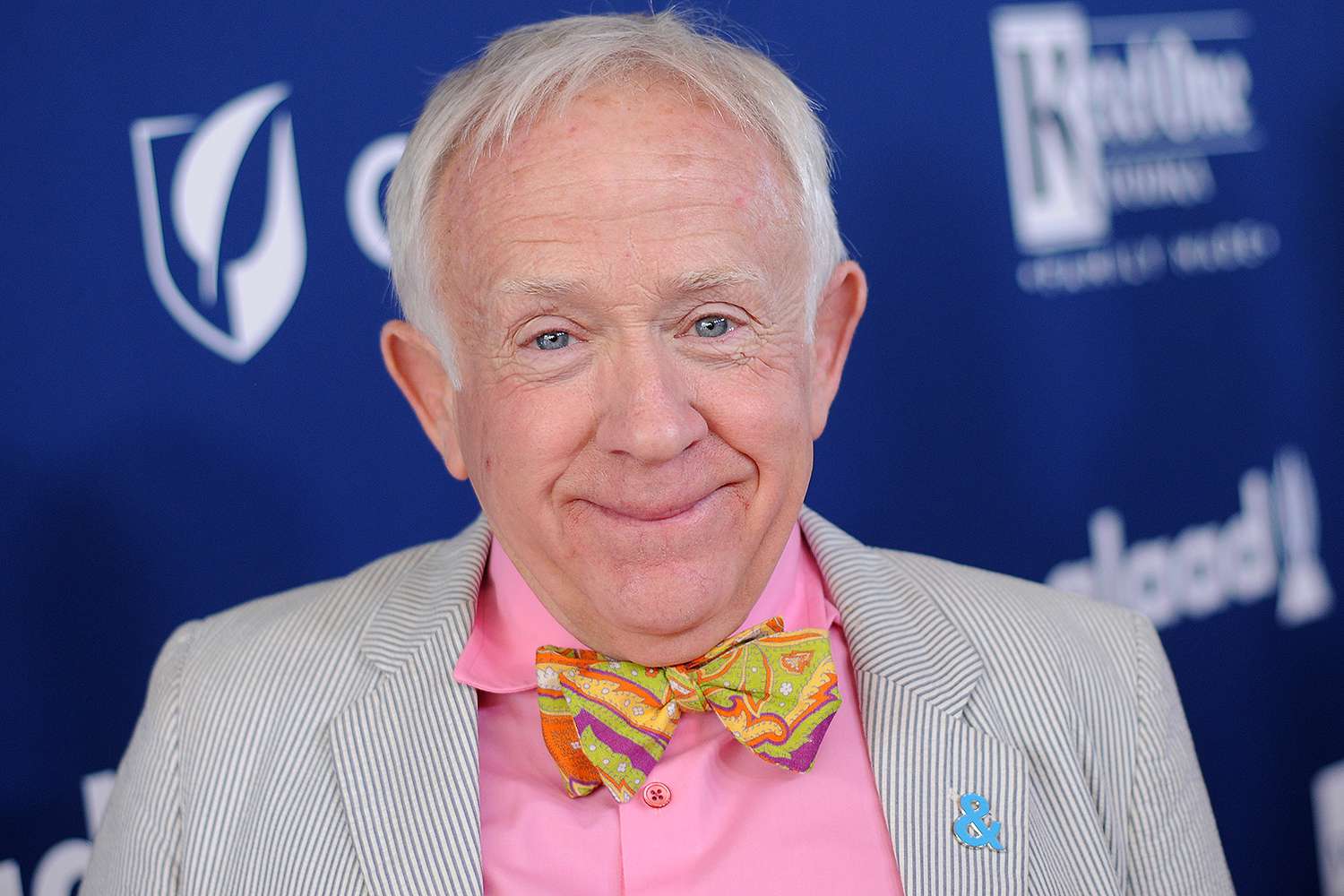 Leslie Jordan, Actor
Leslie Jordan began acting in commercials in the 1980s. He appeared in many TV shows, such as "Ally McBeal," "Desperate Housewives," and "American Horror Story." He is perhaps best known for the role of Beverly Leslie in "Will and Grace." He appeared on the Los Angeles stage in the 1996 play "Sordid Lives" and "Southern Baptist Sissies" in 2000. He also starred in the off-Broadway shows "Southern Blindness" and "Like a Dog on Linoleum." Leslie Jordan died on Oct. 24, at the age of 76.
Hilaree Nelson, Mountaineer
Hilaree Nelson was an epic ski mountaineer who made a career climbing the world's biggest peaks — and skiing down them. Nelson was captain for The North Face Athlete Team and in 2018 was recognized as a National Geographic adventurer of the year after summiting and skiing down Papsura, known as the Peak of Evil, in India and then doing the same on Denali in Alaska. A mother of two, she was the first woman to summit Mounts Everest and Lhotse within 24 hours and the first person, along with her partner, Jim Morrison, to ski down the Lhotse Couloir. She died on Manaslu in Nepal in an avalanche.
Pharoah Sanders, Jazz Musician
The influence of an early musical endeavor accompanying church hymnals growing up in Little Rock, Ark., played throughout the life of Pharoah Sanders. Venturing from the Jim Crow law-bound South to California and New York, Sanders expanded the breadth of his musical stylings into jazz, R&B and into avant-garde. During his decades-spanning career, Sanders collaborated with and inspired his peers. Religious themes infused his works, leading his style to be referred to as "spiritual jazz." "Promises" was Sanders' final release in March 2021 before his death on Sept. 23 at age 81.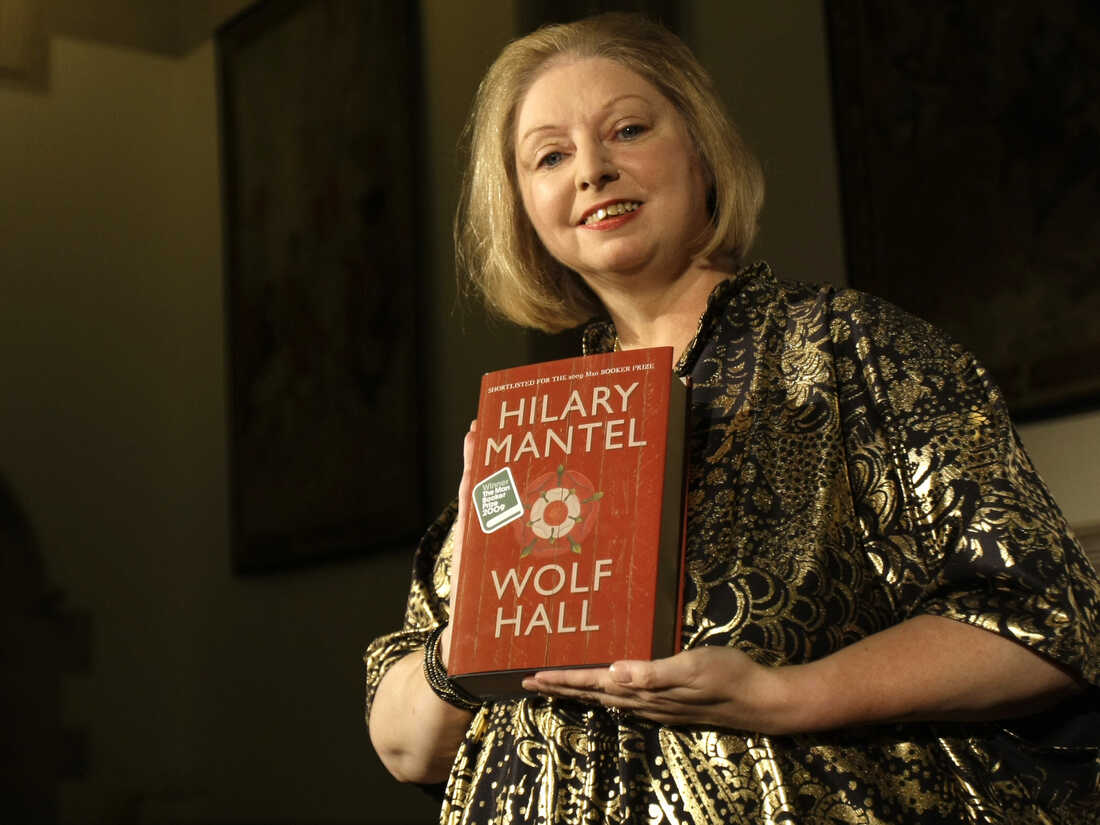 Hilary Mantel, Author
Hilary Mantel, bestselling author of historical fiction, published 17 novels during her writing career. Mantel won the Booker prize twice, once in 2009 for "Wolf Hall," and again in 2012 for the sequel "Bring Up The Bodies." She also won the National Book Critics Circle Award in 2009 for "Wolf Hall" and won the Costa Award in 2012 for "Bring Up The Bodies". The third book in the "Wolf Hall" trilogy, "The Mirror and The Light," was published in 2020. Mantel died on Sept. 22 at the age of 70.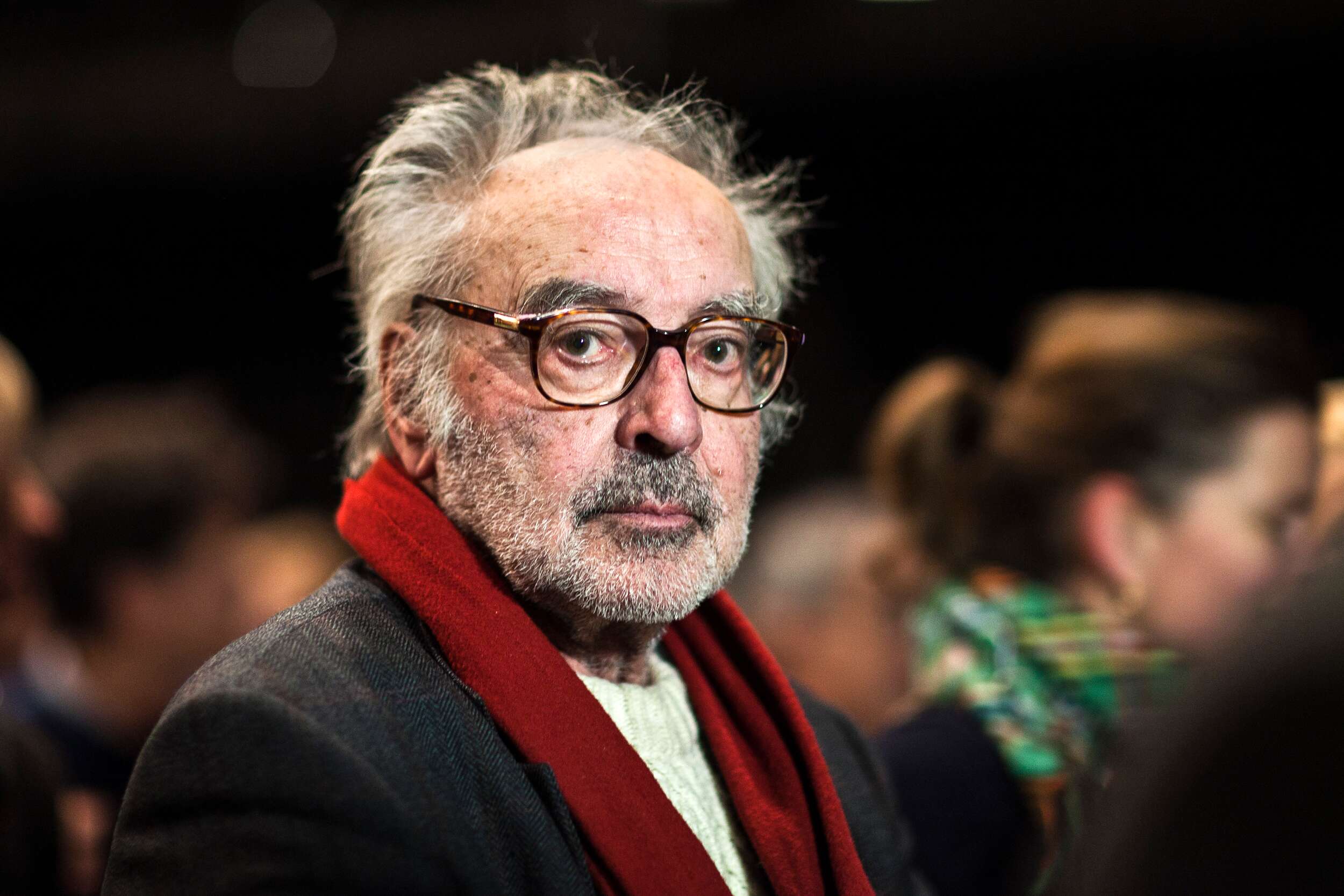 Jean-Luc Godard
Jean-Luc Godard was a radical and revolutionary filmmaker who helped shape cinema in the 1960s. Best known for the film "Breathless," Godard was the pioneer of the French New Wave cinema which used "jump-cuts," and other camera trickery, alongside jumbled narratives to tell the story; most often a metaphor for something deeply personal to the director. He inspired generations of filmmakers including Quentin Tarantino who named his production company after Godard's film, "Bande a Part." Jean-Luc Godard died at his home in Rolle, Switzerland. He was 91.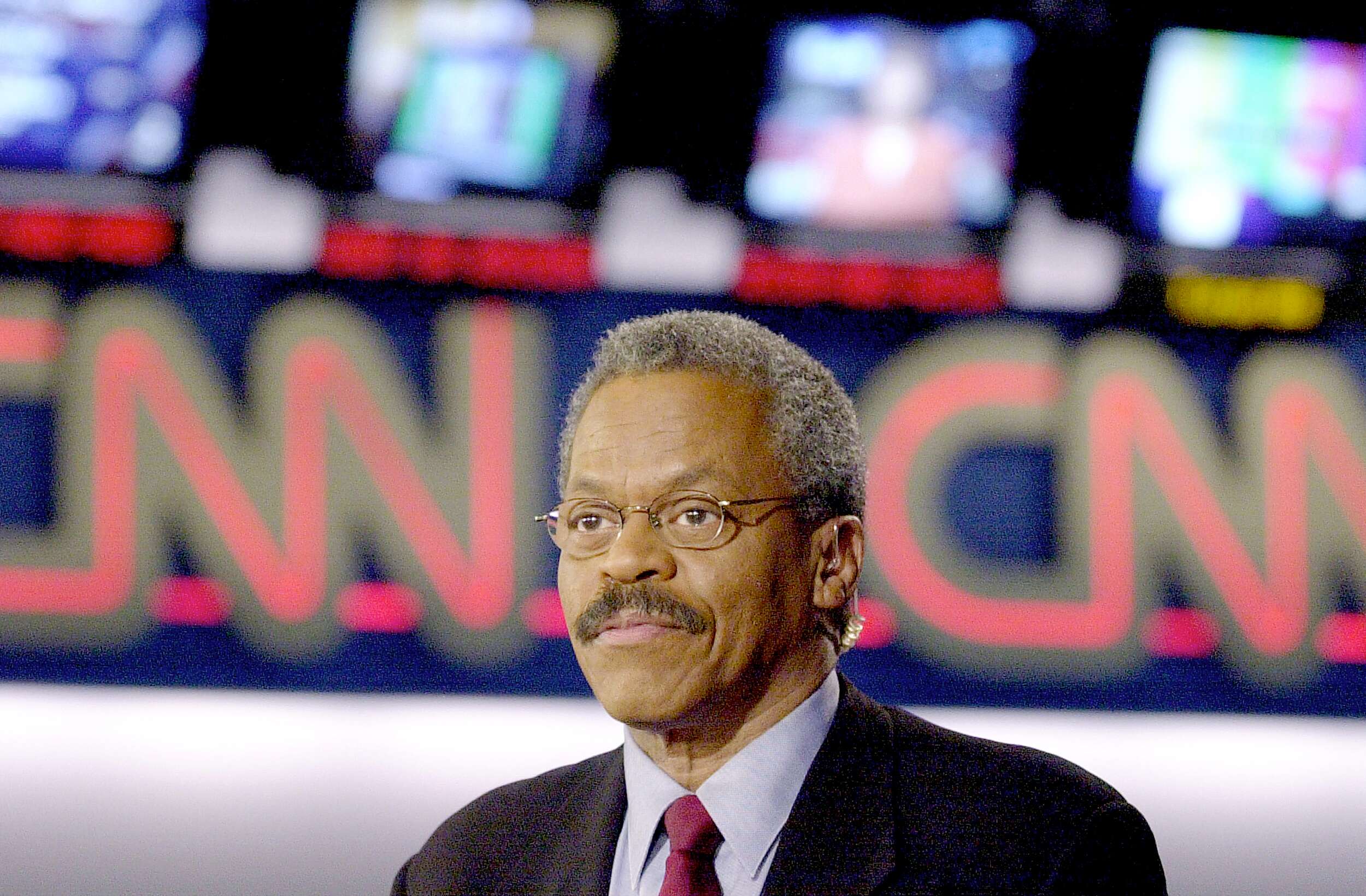 Bernard Shaw, Journalist
Pioneering journalist Bernard Shaw was one of the first Black anchors in TV news, working as a co-anchor on ABC News' "World News Tonight" in 1978. He became CNN's chief anchor when the network launched in 1980. He anchored live coverage of President Ronald Reagan's assassination attempt in 1981. He reported live from Tiananmen Square during the 1989 protests. He covered the start of the Gulf War in 1991 from his post in Baghdad. He retired in 2001. Shaw died on Sept. 7 at the age of 82.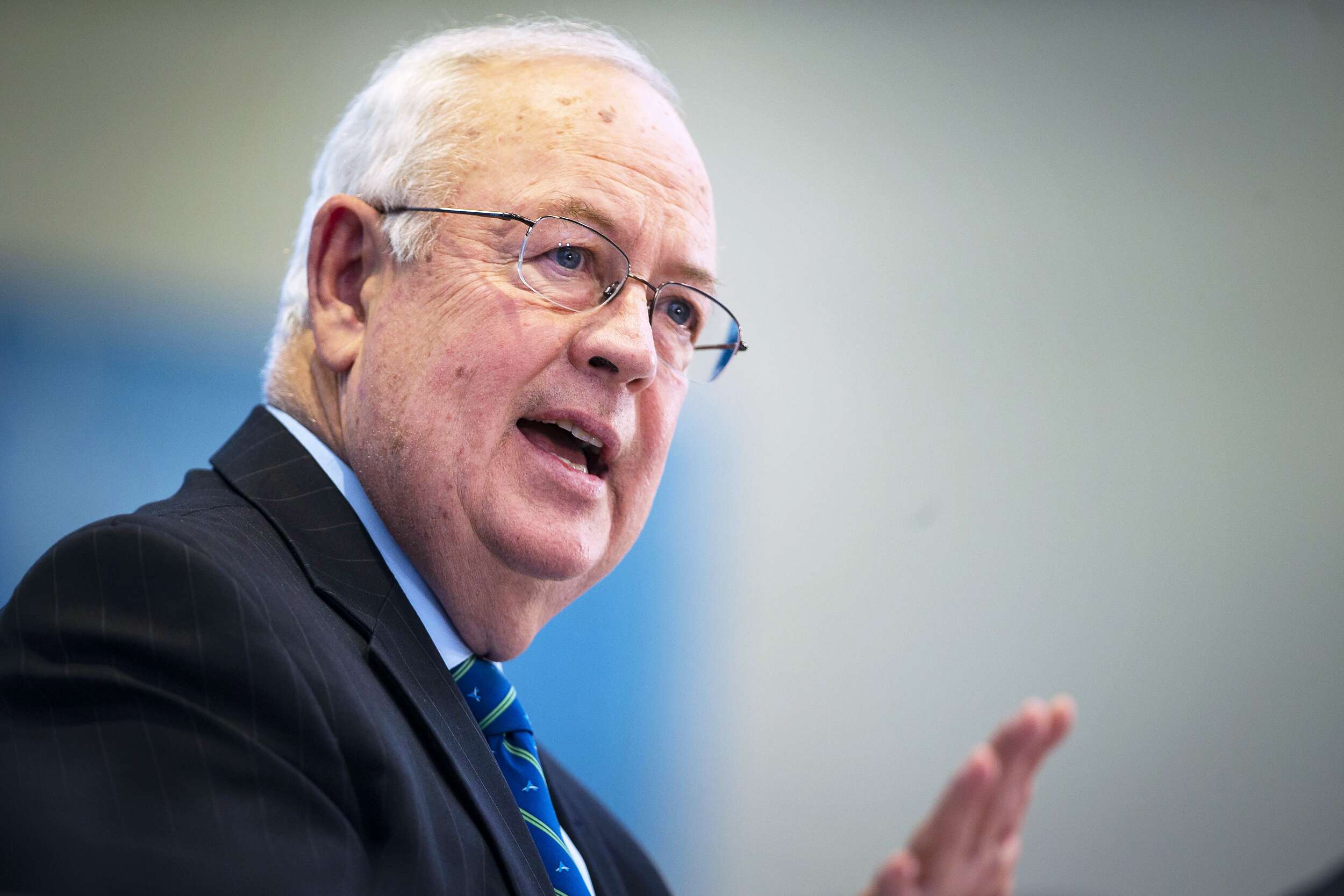 Kenneth Starr, Lawyer
High-powered Washington lawyer Kenneth Starr played a pivotal role in the impeachment of President Bill Clinton. As independent special counsel, his investigation into the so-called Whitewater scandal unearthed details between Clinton and a White House intern that made headlines daily in the 1990s. During his decades-long career in Washington, he also served as U.S. solicitor general and a judge, before returning to private practice. He died from complications from surgery at Baylor's St. Luke Medical Center in his native Texas. He was 76.
Tim Page, War Photographer
Legendary war photographer Tim Page was best known for his coverage of the Vietnam War in the 1960s. The British-born Page arrived in Vietnam in 1965 at the age of 20 and was wounded four times during his time while covering the war for UPI, AP, Time Life and Paris Match. His larger-than-life personality made him the inspiration for the photojournalist character played by Dennis Hopper in the film "Apocalypse Now." Page was also featured in the critically acclaimed book "Dispatches" about the Vietnam War by Michael Herr. Page, 78, died at his home in Australia from cancer on Aug. 24.
Anne Heche, Actor
Actress Anne Heche appeared in TV, film and on Broadway, winning a Primetime Emmy for the TV movie "Gracie's Choice" and a Tony Award for the play "Twentieth Century." Heche also appeared in the movies "Donnie Brasco," "Wag the Dog" and "I Know What You Did Last Summer." Her memoir, "Call Me Crazy," recounted her painful childhood and surviving abuse, which she told ABC News' Barbara Walters led her to rely on alcohol and drugs. Heche suffered serious injuries after a car crash in Los Angeles and died on Aug. 12.
Patrick Demarchelier, Fashion Photographer
French fashion photographer Patrick Demarchelier was perhaps best known for his portraits of Princess Diana. He started working at Vogue in 1975, with his first cover appearing in 1977. He also worked for Harper's Bazaar and provided images in the advertising campaigns for fashion houses such as Chanel and Dior. In 2007, he was named a member of the "Ordre des Arts et des Lettres" by the French Ministry of Culture. Demarchelier died on March 31 at the age of 78.
Margaret Keane, Paint
The paintings of Margaret Keane, referred to as "Big Eye Waifs," rose to fame in the 60s. However, she was denied acclaim for her paintings for much of her career as Keane's husband Walter passed them off as his own work for many years. The Keanes divorced in 1965 but it wasn't until 1986, when a judge ordered the Keanes to both paint in the courtroom to determine identity of the artist, that Margaret reclaimed her work. Margaret continued to paint until her death at home in Napa Valley, Calif. at age 94 on Sunday.
Dirck Halstead, Photojournalist
Award-winning photojournalist Dirck Halstead captured historic moments with his camera in a career that spanned over five decades. He took gripping images of the Vietnam War and the fall of Saigon for UPI. He covered the White House for 29 years for Time magazine, with his photos appearing on the cover nearly 50 times. His memoir, "Moments in Time: Photos and Stories From One of America's Top Photojournalists," was published in 2006. Dirck Halstead died on March 25 at the age of 85.
Marilyn Bergman, Lyricist
Lyricist Marilyn Bergman has died at the age of 93. She teamed up with her composer husband Alan Bergman to write several enduring hit songs. In 1969, the duo won an Academy Award for best song for "The Windmills of Your Mind." They won again in 1975 for "The Way We Were." In 1984, they won an Academy Award for best original song score for the movie "Yentl." They also won two Grammys and four Emmys over their career. They were inducted into the Songwriter's Hall of Fame in 1980. They also wrote the theme songs to hit TV shows like "Maude" and "Good Times."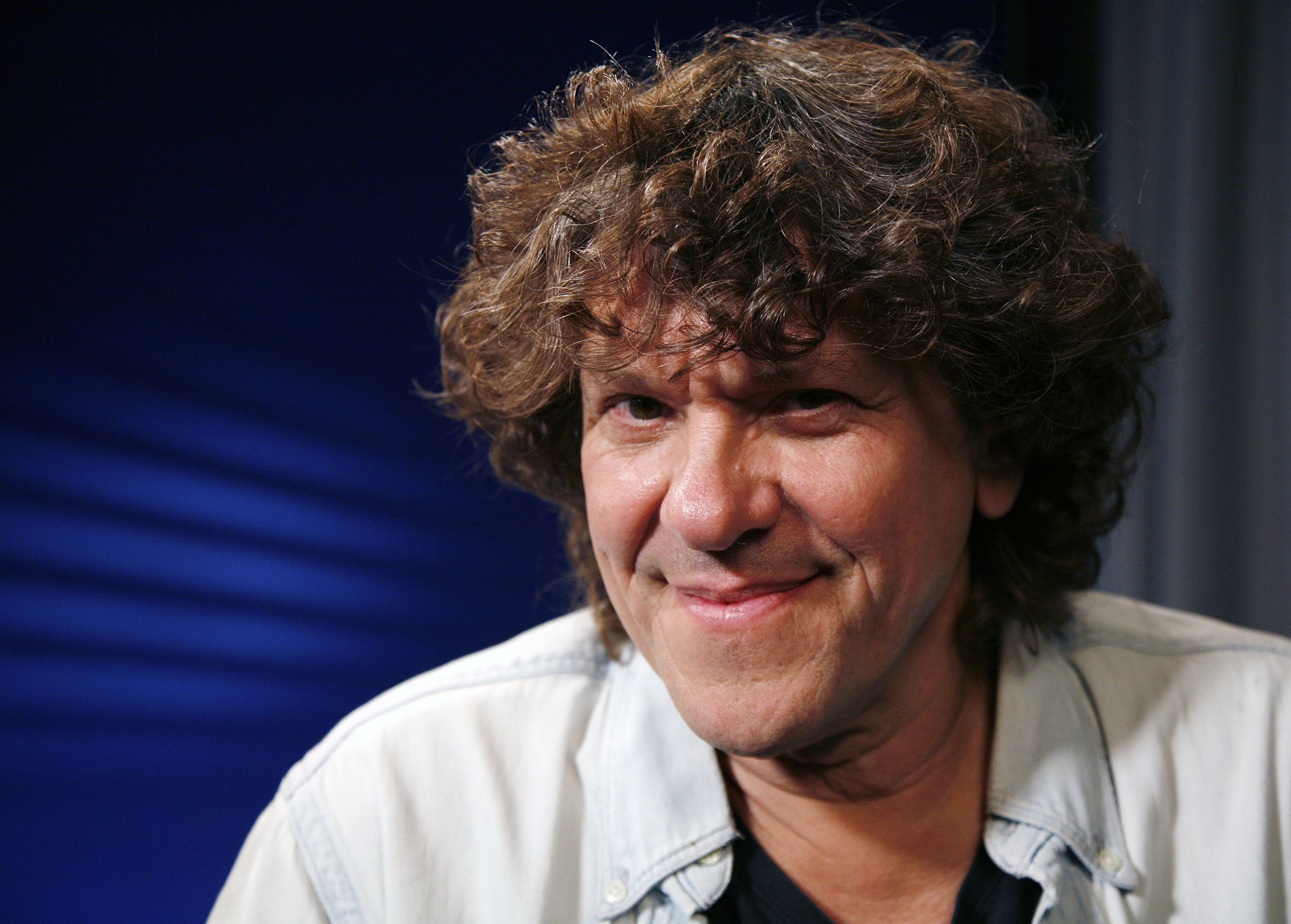 Michael Lang, Creator, Producer
Concert promoter and producer Michael Lang died on Jan. 8. He was 77. Lang was best known for co-creating the Woodstock Music and Arts Festival in 1969. Over the course of four days, more than 400,000 people gathered for the festival on Max Yasgur's farm in Bethel, N.Y. Lang helped produce the event while dealing with dangerous weather conditions and a crowd much larger than expected. Woodstock was an historic moment in music history. Lang went on to produce the Woodstock '94 and Woodstock '99 festivals.
Lani Guinier, Scholar, Civil Rights Activist
Legal scholar and civil rights theorist Lani Guinier was known for her work on racial justice and voting rights. In 1993, she was nominated by President Bill Clinton for United States Assistant Attorney General for Civil Rights. Clinton withdrew the nomination due to questions about some of her controversial views on voting rights and quotas. She was a professor of law at Harvard Law School, and the first woman of color appointed to a tenured professorship there. Guinier died on Jan. 7 from complications of Alzheimer's disease. She was 71.
Hattip to BBC, Entertainment Weekly, CTV News, ABC News,