Romans 3:10 "As it is written: there is no one righteous, not even one."
Righteousness is a word that not many people are familiar with and those who are familiar with it usually say that they are far from being righteous. As human beings, most of us recognize our humanity and most of us realize that we are not perfect by any stretch of the imagination. This estimation is rightly so because the bible clearly tells us that no one is righteous, not even one person in the whole history of humanity. That is no one with the exception of Jesus Christ.
What is righteousness? Righteousness simply means right standing or being in a position of being justified. Righteousness or the quest for it goes a long way, back to the Old Testament. We even see many other world religions, besides Christianity, teaching righteousness as one of their themes. This then brings us back to a statement made earlier and this is that no one is righteous. If the bible at least says that no one is righteous and that no one has been able to attain righteousness in the history of humanity then what is the use of talking about righteousness? After all by all accounts righteousness does seem to be out of our league as human beings.
Well we need to talk about righteousness because Jesus said that unless your righteousness exceeds the righteousness of the Pharisees then you cannot enter the kingdom of heaven. So this makes righteousness a pretty important subject that needs to be talked about. Now it is important to note that Jesus said that the righteousness must exceed, not equal to but exceed the righteousness of the Pharisee which means that the Pharisees were not righteous enough to enter the kingdom of heaven either. This is saying a lot because the Pharisees were priests who many regarded as righteous and who seemed to be living righteous at that time. They were well respected and many people looked up to them as perfect and righteous. It was a shock for many to find out that even the Pharisees were not righteous enough to get to the kingdom of heaven.
The truth is that whenever we talk about righteousness what comes to most people's mind is righteousness that comes from doing many things right, following traditions and laws and living relatively right compared to most. The Pharisees were know for doing all these and yet did not qualify as righteous according to God's standards. If the righteousness of the Pharisees was not enough then that means that there has to be another type or at least another way to become righteous or else no one will ever see the kingdom of heaven.
Well is there any other type of righteousness? The good news is yes, there is. This other type of righteousness is not as popular among people and in fact Christianity is the only religion that offers this type of righteousness but this type of righteousness actually meets God's standard for the type of righteousness that will get us into the kingdom of heaven. This type of righteousness is called the righteousness of God through Christ Jesus.
What is the righteousness of God through Christ Jesus? Before we address this question let us look at how righteousness was offered formerly. Righteousness was formerly only available through works or human effort and that is why it is usually referred to as the 'righteousness of man'. The righteousness of man was available only to the children of Israel and it was only by obeying all of God's laws, commandments and ordinances given to them through Moses. This meant that the option of righteousness was given only to the children of Israel and even then they had to follow it to a 'T' before they could obtain it. Righteousness through this option had also had an important caveat and that was that if you break one of the laws this meant that you have broken all the law and therefore have failed your quest for righteousness.
This then brings us to another issue and that issue is the issue of sin. It is important to note that the reason why anyone broke the law in the first place was because sin made it near impossible if not impossible to obey any of the laws in the flesh. However every single person has sin living in them because sin came into the world through Adam and so everyone born into the world through Adam was born a sinner. The physical connection or ancestry that every human being shares with Adam meant that as long as you had flesh, i.e. the physical body as well as the mind or soul, you had sin already in you controlling you.
This was the situation the children of Israel had to reckon with and needless to say the sin nature in their flesh always won and kept them perpetually unable to attain righteousness. Their only saving grace was that God mercifully offered them the option to make a sin offering i.e sacrifice an animal that had no blemish as a way to keep them in right standing with God for a certain period of time. What a dreadful situation indeed.
Join me next week for the concluding part as we discuss the righteousness of God through Christ Jesus.
Deuteronomy 6:25 "Righteousness will be ours if we are careful to follow every one of these commands before the Lord our God, as He has commanded us.'"
Matthew 5:20 "For I tell you, unless your righteousness surpasses that of the scribes and Pharisees, you will never enter the kingdom of heaven."
Romans 1: 17 "For in it God's righteousness is revealed from faith to faith, just as it is written: The righteous will live by faith."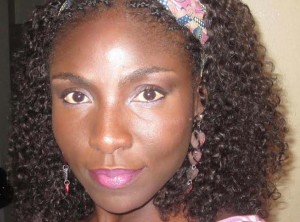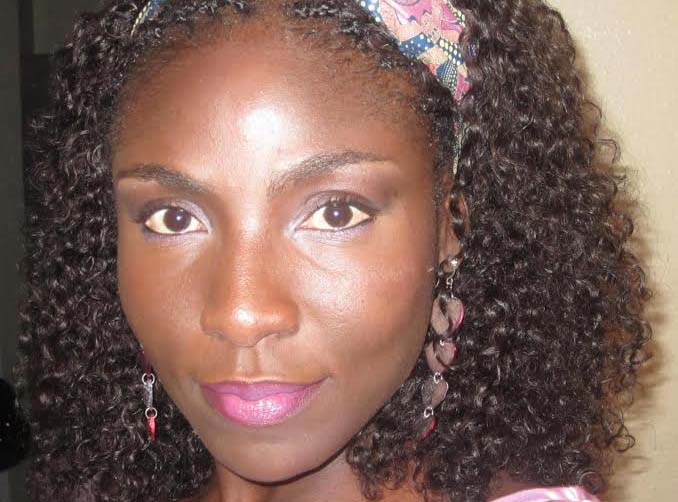 Temitope Talabi is a founding member of The Trent Voices currently reside in Austin, TX. She graduated with a PharmD from Texas Southern University in Houston, TX. She works as a community pharmacist and spends her spare time writing to build and encourage others through the word of God. Temitope is also currently working on a series of self-help books created to empower people to take charge of their health and wellness, the first of which is scheduled to be released early next year.
The opinions expressed in this article are solely those of the author.