Romans 3:22 "This righteousness is given through faith in Jesus Christ to all who believe. There is no difference between Jew and Gentile,"
You can read Part 1 of this article HERE.
From what we discussed last time we saw that righteousness is the only way we can see the kingdom of heaven and that so far no one in the history of the world had been able to live right and follow God's law to the point of being considered righteous enough to see it.
You may be asking why then did God even offer the option to become righteous by obeying all of His law if in actuality no one could attain it? The answer is that the law was given because God is righteous and just and so He gave His children the whole entirety of what would make them righteous. It was out of love that God gave His law as a guide on how to be righteous to His standard. Unfortunately it was sin that made obeying the law impossible.
It is also out of love and mercy that God now offers a new type of righteousness to the world. His plan is that the world would come back to the state He originally intended but this time not by obeying laws but through Jesus Christ. He also offers His righteousness to the children of Israel as well as the rest of the world. This is what the bible calls the righteousness of God.
So how does the righteousness of God work? It works by offering Jesus Christ as a sin offering once and for all. The difference between this sin offering and the previous sin offerings is that Jesus remains a sin offering forever because He is alive forever. Are you as excited as I am as to the implication of this? Well a sin offering that is effective forever means that there is no lapse in the time that we have the righteousness of God. In other words once you are declared the righteousness of God by accepting Jesus as your sin offering you are declared righteous forever. Halleluyah!
It goes without saying that the righteousness of God is available to EVERYBODY but must be received by believing and accepting that Jesus is your once and forever sin offering. You also have to confess with your mouth that Jesus is now Lord over your life forever. If you do these things then you not only have salvation but you are made righteous before God.
Now once you have received this precious gift you must continue in accordance with what you have received. The overwhelming control of sin in the flesh made it impossible for the children of Israel to live righteous before God but because you are now dead to sin and alive to God sin can no longer control you if you don't want it to. Yes. Sin no longer can control you. The presence of God's Holy Spirit now makes it possible for you to obey God instead of sin. This means that if you want to live as a righteous person, one who lives pleasing to God, then this is totally within your reach with the help of the Holy Spirit.
Living righteous now means that you now allow the word of God guide you with the help of the Holy Spirit. It now means that you daily renew your mind by reading the word of God and obeying it so that all those things that were formerly put in your mind by your sinful fleshly nature will be steadily pruned out to give way for what is pleasing to God. It also now means that the Holy Spirit leads you to produce fruit and to serve God as He gives you spiritual gift. Finally righteous living means being a light to others so that through you others can come to know of the righteousness of God that is available to them. The bible says that living according to the light means that we are wise and so living righteous means that one is wise.
This is the righteousness of God and it is available to all.
Romans 7: 18-24 "For I know that good itself does not dwell in me, that is, in my sinful nature. For I have the desire to do what is good, but I cannot carry it out. For I do not do the good I want to do, but the evil I do not want to do—this I keep on doing. Now if I do what I do not want to do, it is no longer I who do it, but it is sin living in me that does it. So I find this law at work: Although I want to do good, evil is right there with me. For in my inner being I delight in God's law; but I see another law at work in me, waging war against the law of my mind and making me a prisoner of the law of sin at work within me. What a wretched man I am! Who will rescue me from this body that is subject to death?"
Romans 8: 3,4 "For what the law was powerless to do because it was weakened by the flesh, God did by sending his own Son in the likeness of sinful flesh to be a sin offering. And so he condemned sin in the flesh, in order that the righteous requirement of the law might be fully met in us, who do not live according to the flesh but according to the Spirit."
Hebrew 7:27 "He doesn't need to offer sacrifices everyday as high priests do—first for their own sins, then for those of the people. He did this once for all when He offered Himself"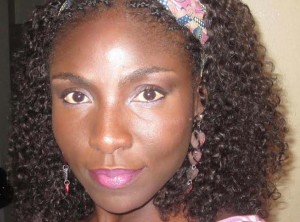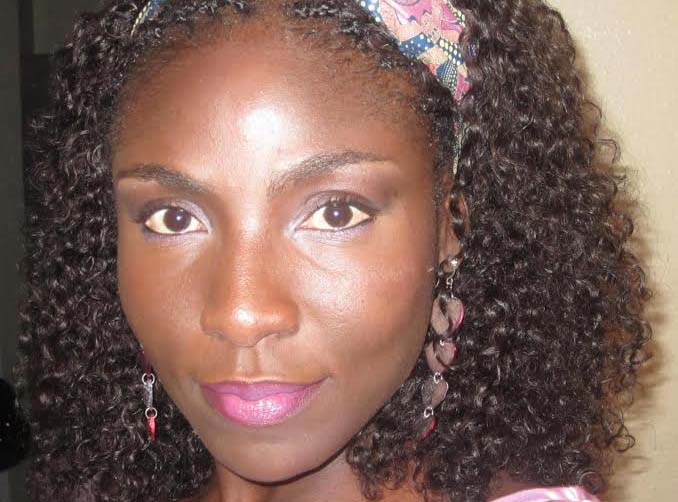 Temitope Talabi is a founding member of The Trent Voices currently reside in Austin, TX. She graduated with a PharmD from Texas Southern University in Houston, TX. She works as a community pharmacist and spends her spare time writing to build and encourage others through the word of God. Temitope is also currently working on a series of self-help books created to empower people to take charge of their health and wellness, the first of which is scheduled to be released early next year.
The opinions expressed in this article are solely those of the author.