A couple were caught enjoying a steamy sexual romp in the subway of an escalator with little or no attention to passersby watching them.
Passengers had a swell time watching the duo shamelessly display publicly oblivious of who was looking at them.
One passerby seized the opportunity to record the hot couple while they did their thing publicly without an atom of shame.
The woman who had a baby strapped to her chest bent over the side of a subway escalator while they continued the public show.
The lewd footage which lasted for about 25 seconds continued until an irritated passerby kicked the man in order to interrupt the obscene display.
The footage is currently making waves online.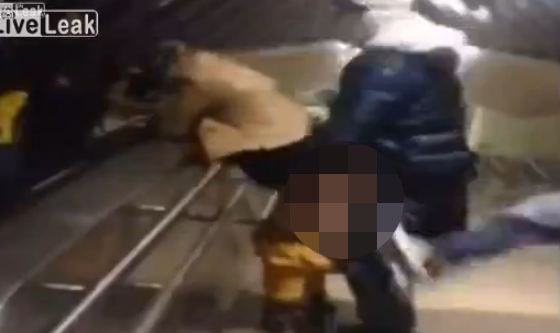 It was then that the woman turned around only to reveal a baby strapped to her chest.