125 years later after a psychiatrist, Ivan Pavlov used to make dogs salivate as soon as they heard a bell, the reverse has now been the case.
The dogs that are now in firm control of the bell, and they are also demanding food anytime they feel like.
If this 53-minute video which shows a bulldog pressing a bell until he receives a snack is anything to go by, then human beings are headed for a doom.
The dog is seriously determined, and didn't relent in pressing the bell until he got what he deserved- a piece of cucumber to at least keep his mouth busy before a second course meal is served.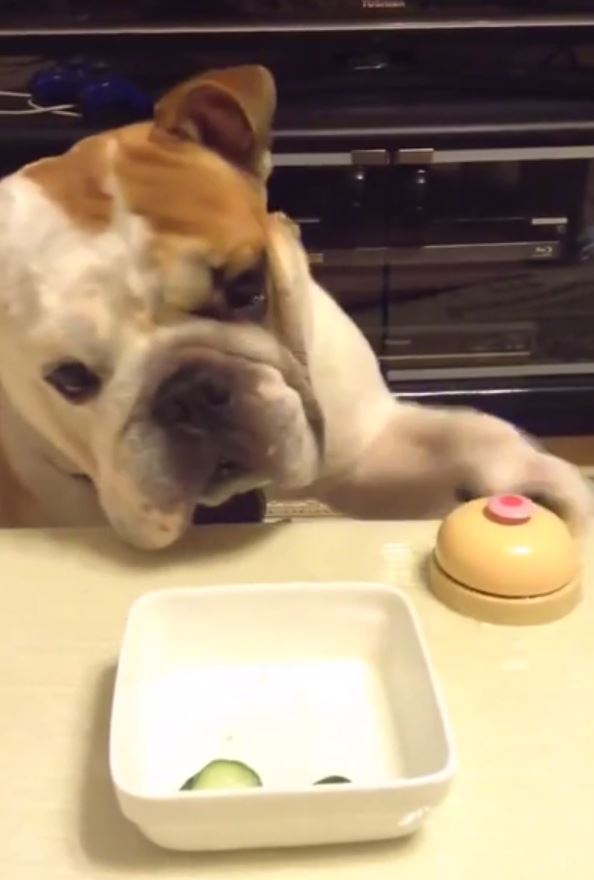 Animals could be headed for the position of being in charge anytime soon judging from the way things are going.