A Belgian Malinois shepherd dog named Kree, had allegedly identified a Bible laced with about 30 to 40 hits of heroin during it's daily deliveries to the Hamilton County Justice Center.
Two women, Tehani Teepe, 39, and her 28-year-old inmate Timothy King were arrested and jailed by the police in Ohio in connection with the crime after they  attempted to smuggle a Bible laced with heroin.
It was also learnt that an officer decided to send the Bible for testing after he discovered a coffee-like stain inside the Bible.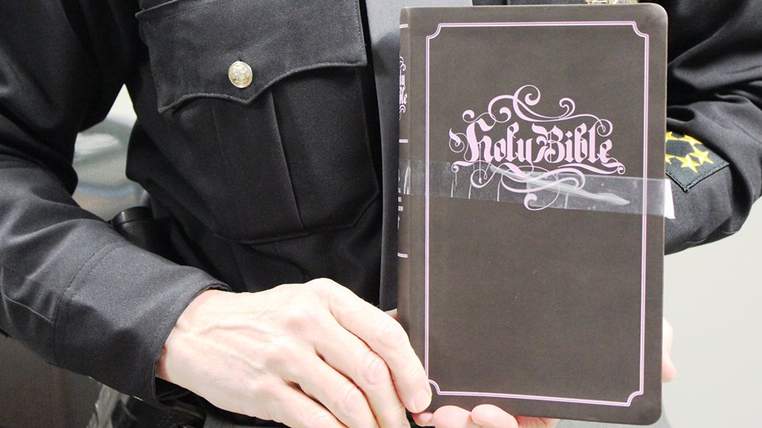 Sheriff Jim Neil said the action is a sheer display of  "the length to which these highly addicted inmates will go to get drugs into jails.
"Now you get a glimpse into how incredibly creative and determined these addicted inmates are, and how we must remain equally determined."