Pandemonium broke out in the Akwuke community of Awkunanaw in Enugu State after a pregnant woman, Mrs. Mercy Chintua,poured hot water on one of her neighbours because he allegedly peeped at her while she bathed.
The victim, Emmanuel Anyebe was reportedly about to take a bath on the fateful day of Monday, February 23, 2015 when the incident unfolded.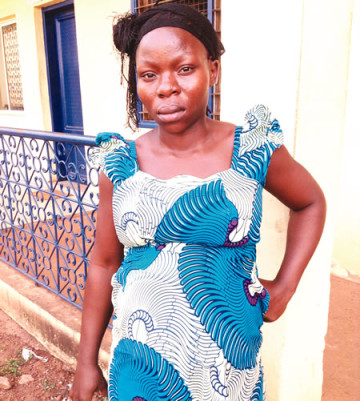 Police operatives from the Enugu state police command have arrested Chintua for committing such an act.
Anyebe was reportedly badly injured from the attack and was thereafter rushed to an undisclosed hospital.
Chintua admitted to committing the crime, her reason being that the man saw her nakedness.
She said, "On that fateful day, as I was taking my bath, Anyebe peeped at on me while trying to gain access into the bathroom, and in the process, saw my nakedness."
After noticing what happened, enraged Chintua took to her kitchen where she boiled some water and subsequently poured it on the man.
Now, she is remorseful for committing such an act and blames the devil for pushing her too hard.
According to Punch, Anyebe who denied peeping at Chintua reportedly lost consciousness as a result of the excruciating pain, and was rushed to a nearby hospital for treatment.
He said, "It all happened as I wanted to enter the bathroom to take my bath, only to be stopped by Chintua, who wanted to take her bath first.
"I simply left after Chintua rushed into the bathroom to take her bath before I could do same."
Anyebe claimed to have reported the incident to Chintua's husband and went to have his bath after she was through.
It was in the process of having a bath that Chintua unleashed terror on him with the hot water.
The state police spokesperson, Amaraizu, confirmed the incident adding that the suspect was truly sorry for her actions.
He said, "The suspect is with us and has been helping the police in the investigations into the incident."