Galatians 5:22, 23 "But the fruit of the Spirit is love, joy, peace, patience, kindness, goodness, faith, gentleness, self-control. Against such things there is no law."
"Love is hard"
"Love doesn't have to be hard"
"Love is blind"
"Love opens your eyes"
These are some of the millions of quotes we see every day about the word 'love'. If you ask some people they will tell you that love is a wonderful thing. If you ask some others love they will tell you that love is only a phantom idea that has somehow managed to elude them. The truth is that love does in fact exist but it is safe to say that love has come to mean so many different things to so many different people.
The reason that love means so many different things to different people is that there are different types of love and many times these types of love can get confused for one another.
The ancient Greeks have studied love extensively and they came up with the different classifications or types of love that exists and is accepted today. Their conclusion was that there are four types of love; Agape, Eros, Phileo and Storge.
Eros: This type of love is the most popular of the types of love. When you hear people talk about love or when you read quotes about love 9 times out of 10 they are referring to this type of love. This is the romantic type of love or the love between lovers. The type of love husbands have for wives and vice versa. The type of love those in romantic relationships have or may eventually have for each other.
Phileo: This is the type of love between friends. It is not romantic even though it can eventually lead to the romantic type of love. This type of love is strong and may be reserved for a more intimate circle of friends.
Storge: This is the type of love that you have for family. Love between parent and children and vice versa. Love between relations and those who you may regard as family
Agape: This is the type of love we will be discussing today. This is the God type of love; the type of love that God wants us to have towards others.
Jesus puts agape love this way "You shall love your neighbor as yourself…."
Many of us understand the other types of love very well and some of us show one or more of these types of love to others every day however agape love can be a bit confusing for many of us so let us now look at what agape love is.
Agape love is TOTALLY sacrificial…
Unlike the other types of love, agape love is sacrificial but not just to a special few but it is all inclusive. Anyone who you come across is your neighbor and agape love applies to him or her too; even those who deserve hate.
God demonstrated this sacrificial love to the world by giving up His valuable Son to be killed. Jesus also out of this sacrificial love accepted to die for those who frankly do not deserve it "But God demonstrate His own love towards us, in that while we were yet sinner, Christ died for us…."
Agape love is solid and selfless…
Agape love doesn't change with feelings or circumstance. God makes us to understand that His love for us is everlasting "I have loved you with an everlasting love; therefore I have drawn you with loving kindness…" and no matter what we face He does not abandon us "though my father and my mother forsake me, the LORD will receive me…"
Agape love sometimes seems foolish…
One question some may be asking when they are told to love everyone is this "am I supposed to also love those who hurt me?" This is a very valid question because it seems to defy logic to continue to love those who hurt us. We have always been taught that the smart thing is to love those who love us and show love as long as the other person is not hurting us. Jesus puts it this way "If you love those who love you, what credit is that to you? For even sinners (unbelievers) love those who love them…"
Agape love is completely impossible in the flesh…
If we are saying that agape love is the type of love God requires of us how then is it possible to have this type of love. We can do the other types of love easily but quite frankly it seems that with the exception of Jesus (and maybe mother Theresa) this type of love only looks good on paper. In other words this type of love seems "easier said than done" This is not true. Agape love is not impossible but it is important to note that we need help to be able to display it. Every believer has agape love in their heart "the love of God is shed abroad in your hearts…." Every believer without exception is equipped to love sacrificially. The issue is that for this love to be displayed you must submit to the Holy Spirit first and foremost and you must be willing to give of yourself to anybody, not just those who you feel are worth it.
Since agape love is completely impossible in our flesh this means that it is only possible in the spirit or by the leading of the Holy Spirit and God is aware of this. That is why He gives the Holy Spirit who is the "Spirit of Love" to every one of His children. "For the Spirit God gave us does not make us timid, but gives us power, love and self discipline…"
At this point I will like to say to those who are skeptical of showing love because they fear that they may be taken advantage or misused and abused that you must turn to the Holy Spirit. Do not try to love in your flesh. You must let the Holy Spirit teach you how to love with wisdom and He will. He will give you wisdom if you ask and He will teach you what to do. The only thing He requires is that you be willing and humble.
John 3:16 " for God so loved the world in this way, He gave His one and only Son, so that everyone who believes in Him will not perish but have eternal life."
Psalm 27:10 "Even if my father and mother forsake me, then the LORD cares for me."
Romans 5:5 "This hope will not disappoint us, because God's love has been poured out in our hearts through the Holy Spirit who was given to us"
Romans 5:7 "But God demonstrates His love toward us, in that while we were yet sinners, Christ died for us."
Luke 6:32 "If you love those who love you, what credit is that to you? Even sinners love those who love them."
1 Corinthians 13:4-7 "Love is patient, love is kind. Love does not envy, is not boastful, is not conceited, does not act improperly, is not selfish, is not provoked, and does not keep a record of wrongs. Love finds no joy in unrighteousness but rejoices in the truth. It bears all things, believes all things, hopes all things, and endures all things.
2 Timothy 1:7 "For God has not given us a spirit of fearfulness, but one of power, love, and sound judgement"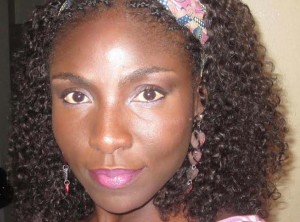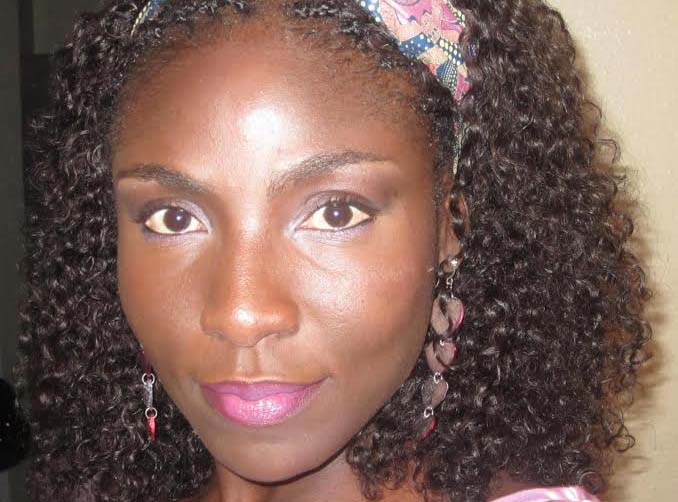 Temitope Talabi is a founding member of The Trent Voices currently reside in Austin, TX. She graduated with a PharmD from Texas Southern University in Houston, TX. She works as a community pharmacist and spends her spare time writing to build and encourage others through the word of God. Temitope is also currently working on a series of self-help books created to empower people to take charge of their health and wellness, the first of which is scheduled to be released early next year.
The opinions expressed in this article are solely those of the author.