Valentine Ozigbo, a Nigerian Business Mogul and Philanthropist, has introduced a novel dimension in coronavirus interventions with the launch of the COVID-19 Ogene Message Competition.
In an e-mailed statement to The Trent on Friday, April 24, 2020 by the General Manager of Chineto Ozigbo Foundation, Mr. Izuchukwu Oraelosi, Ozigbo said that the competition, which is opened to all Ogene groups in Nigeria, is one more step in the foundation's Street Awareness Campaign aimed at providing education that will check the spread of the virus.
Mr. Valentine Ozigbo, who is the immediate past President and Group Chief Executive Officer of Transcorp Plc, said that the initiative is designed to celebrate the distinctly Igbo culture while awaking the spirit of creativity and competitiveness in the youth.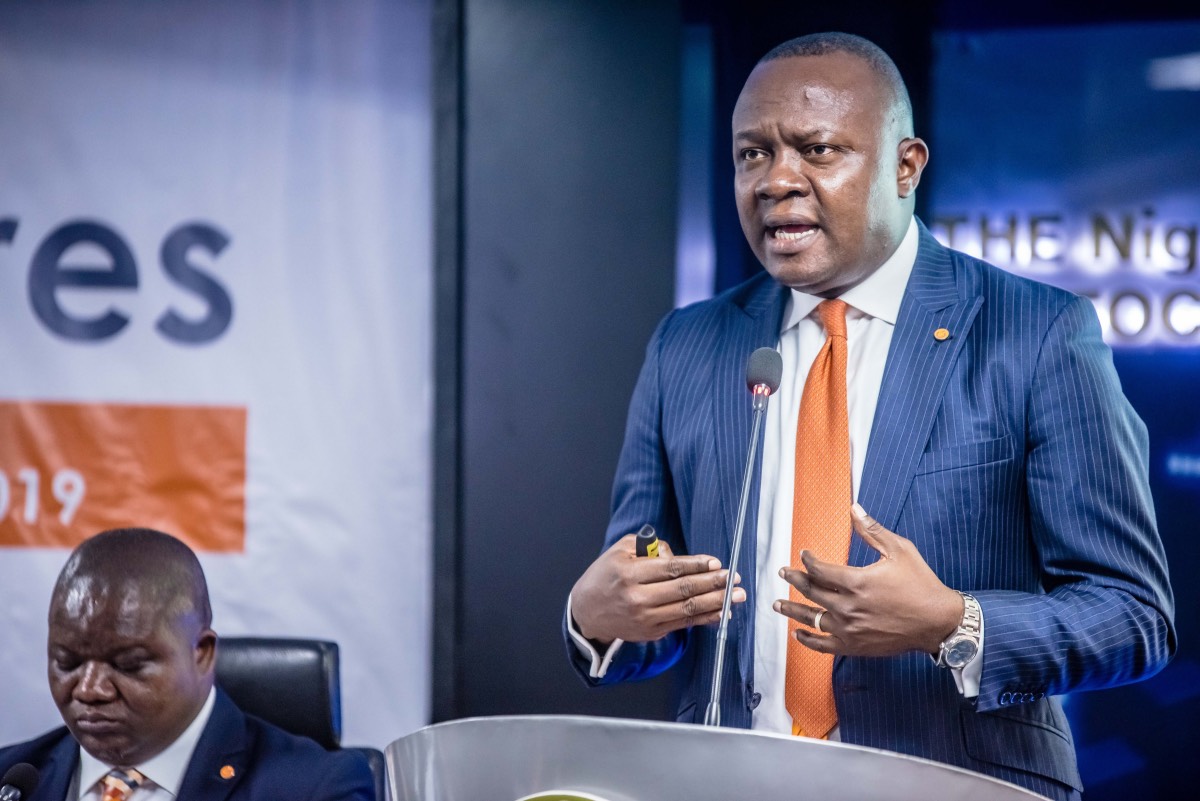 He also said that this contest acknowledged the pivotal role of culture in shaping society.
"COVID-19 has presented to us with unusual times and it is imperative for the creative in our society to innovate and unleash their unlimited potential in confronting this existential threat to our wellbeing," the respected business leader said.
"Music and culture have been used to pass on messages for centuries and they occupy an important role in society.
"This is why my foundation has launched a search for the best Ogene song which educates the people on COVID-19 and how to stay safe," Mr. Ozigbo said.
Ogene is a popular genre of Igbo music named after its main musical instrument, a large metal bell. It is one of the most important cultural music instruments in Igbo culture. Ogene plays a major role in the oral traditions of the people of the southeastern region of Nigeria.
The performers, who will be rewarded according to their song-writing, musicality, and performance, are required to compose a song in Igbo which educates the people on staying safe and preventing the spread of the coronavirus through video performances.
The message in the winning song must promote COVID-19 safety guides, such as washing hands with sanitizers and observing social distancing.
The overall winner will be given a cash prize of N100, 000; while the second and third-placed performers will be given N75,000 and N50,000 respectively.
Consolation prizes of N20,000 will also be given to the 4th to 10th placed performers.
Valentine Ozigbo is one of the leading lights in driving social development and change in Nigeria. Under one month, through his charity, the Chineto Ozigbo Foundation, he has donated COVID-19 relief materials worth over N20 million to over 100,000 people in Anambra State.