Snacking can be an important tool in your weight loss tool kit. When you eat a healthy snack, you help fight off the cravings for something less healthy and snacking can make you want to eat less, when it comes to the time for your main meals. Finding something a bit different though for a snack can be a bit of a challenge, so here are thirty healthy snack ideas that will help you lose weight:
1. Popcorn
Popcorn is a good place to start, but not the toffee coated variety! Air popped or microwaved are the best type to choose and popcorn contains a good helping of fiber and has only few calories. Dietitians suggest sprinkling your popcorn with a little nutritional yeast, which will give it a nutty like taste and provide you with some metabolism boosting vitamin B12.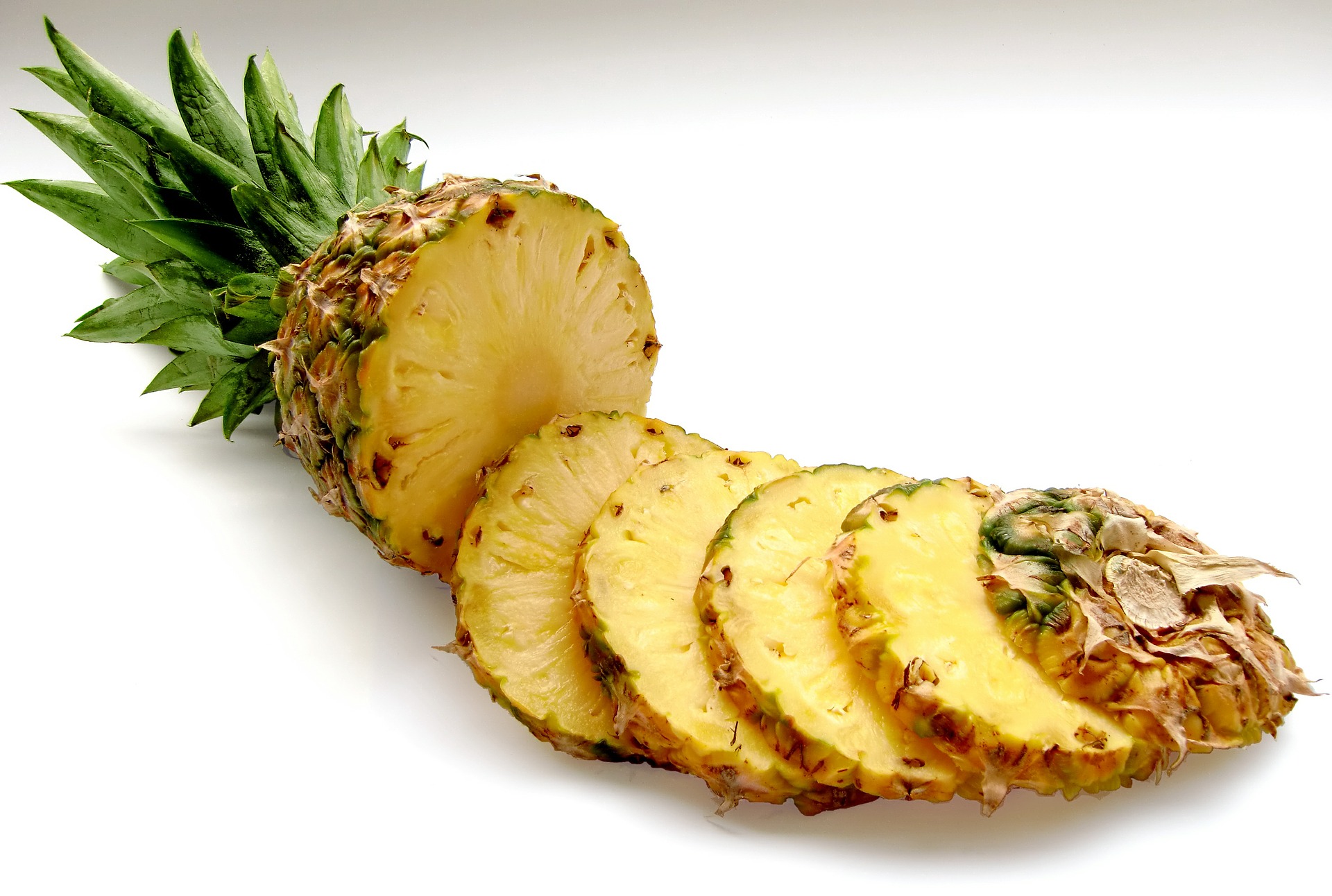 2. Pineapple and cinnamon
Pineapple is low and calories, but high in water, so it's good for your hydration. For a twist on the flavor front, try squeezing on some lime juice and sprinkling a small amount of cinnamon over the top, it will refresh and hydrate you and help to improve your digestion.
3. Oatmeal
For a high protein, low fat super food that will keep you feeling full longer, you can't beat oatmeal. Oatmeal doesn't have to be eaten from a bowl for breakfast. Try mixing a cup of quick oats with half a cup of almond butter, some cornflakes and 4-5 tablespoons of honey; mix together, make into small balls and leave in the refrigerator to cool and you will have a handy snack for any time of the day.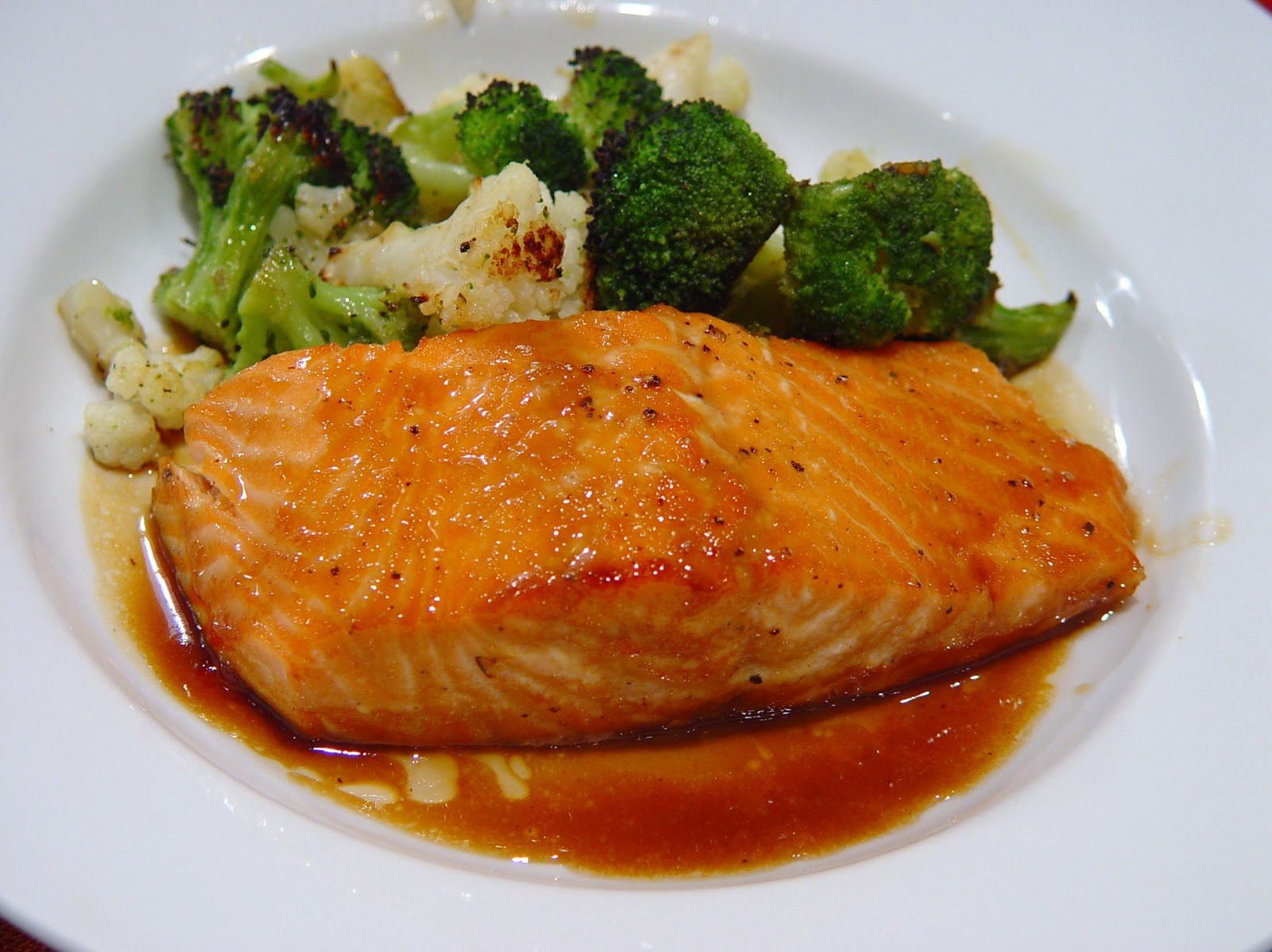 4. Salmon on a whole grain cracker
Try to mix salmon with a few capers and, drizzled with some lemon juice, put it on a whole grain cracker. Salmon is rich in omega-3 fatty acids, which can help to increase your fat burning hormones.
5. Nuts
You have to watch nuts, they do contain calories and it's quite easy to eat too much, but, eaten in moderation, nuts can provide you with a good source of monounsaturated fats, which can reduce your cholesterol levels, and they are a great source of protein and fiber to help fill you up and give you energy.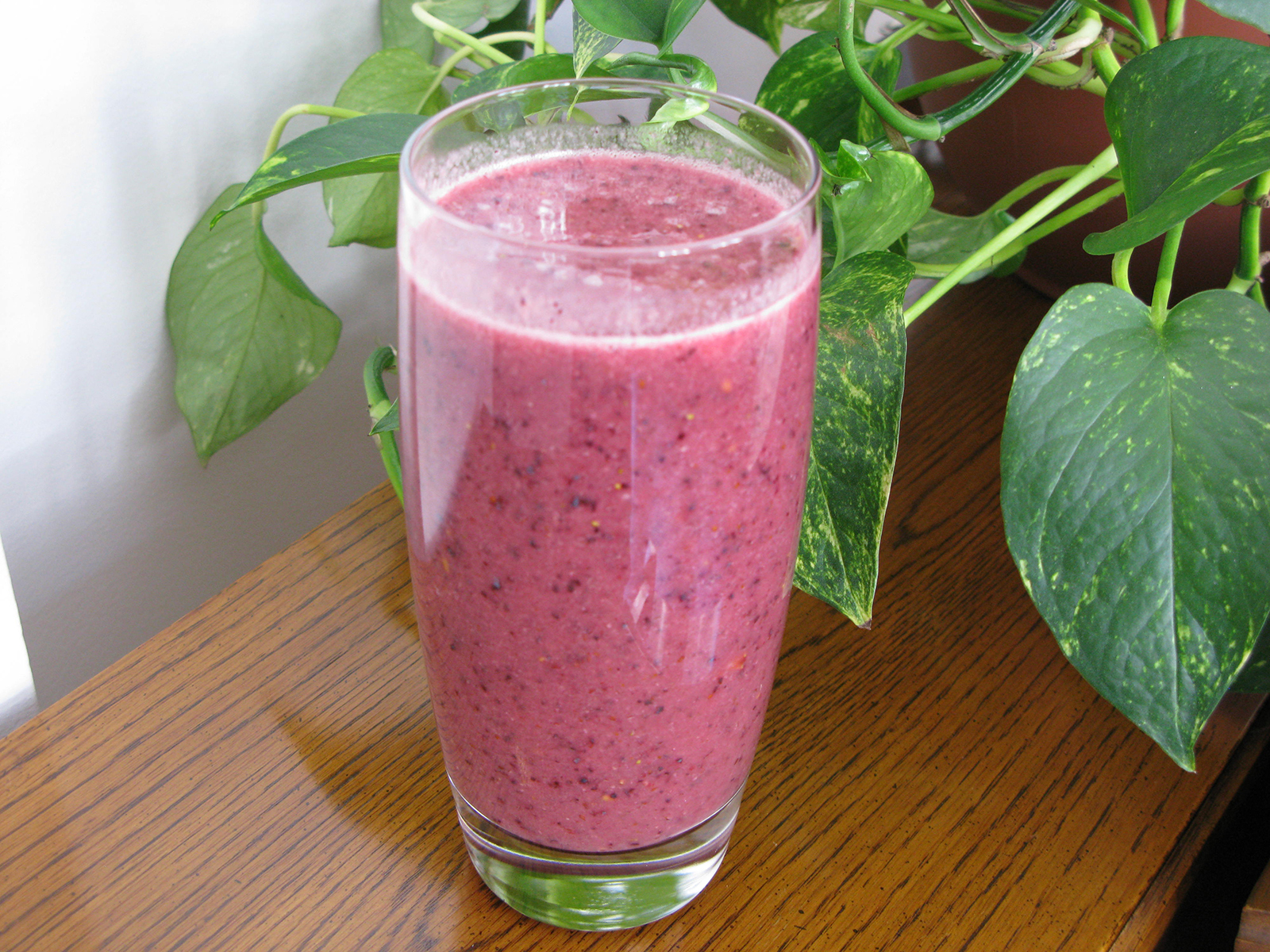 6. Smoothies
With the right ingredients, a smoothie can replace a meal and the great thing about smoothies is that the list of different flavors, from all the different fruits and vegetables is virtually endless. Just be careful that you don't ruin the good aspects of smoothies by adding high fat milks, yoghurts and other less healthy ingredients.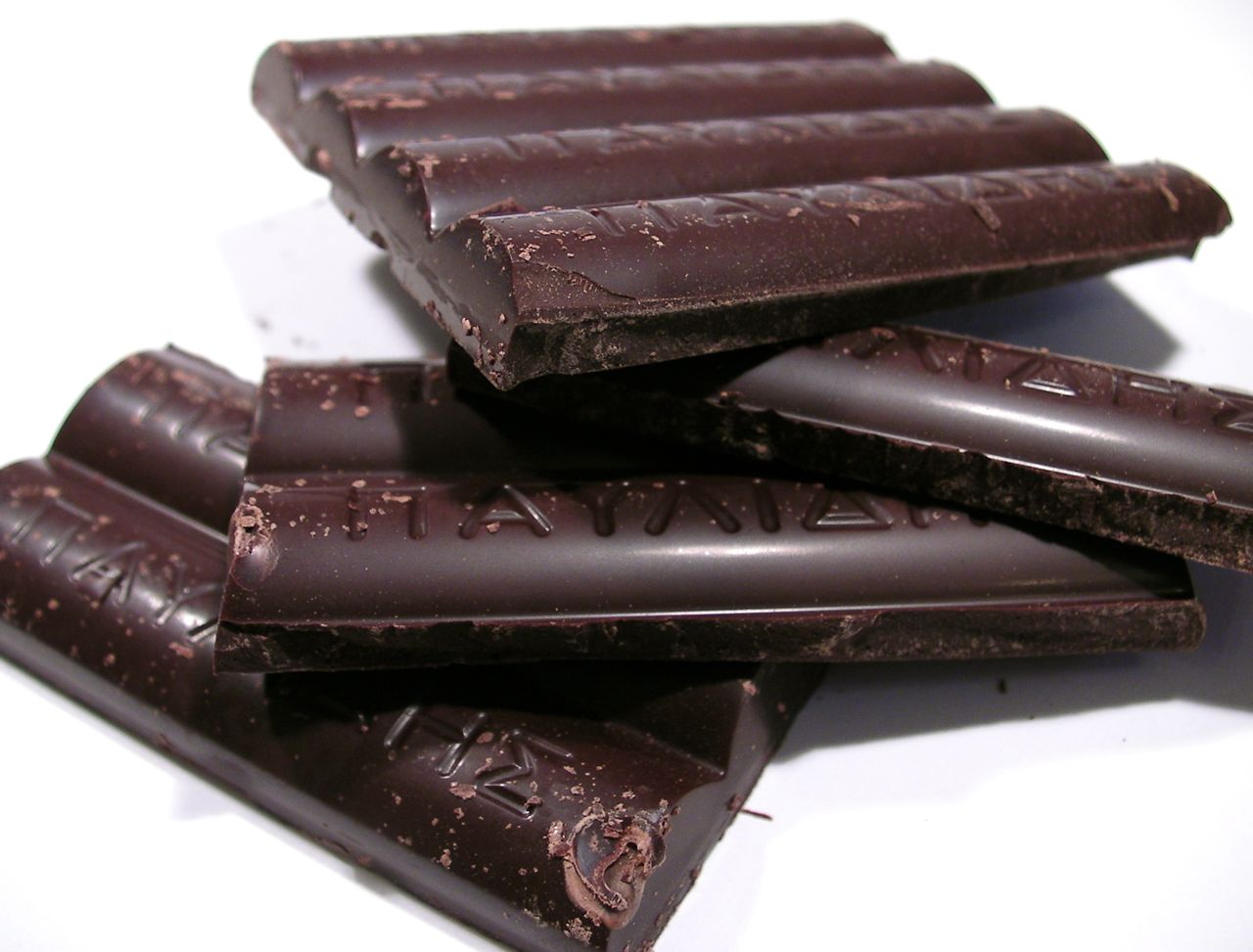 7. Dark chocolate
Rich in flavonoids and magnesium, there's nothing wrong with one or two squares of dark chocolate to beat off the cravings for something a bit sweeter. Some nutritionists recommend dark chocolate, as a way of giving yourself a treat, when you are watching your weight.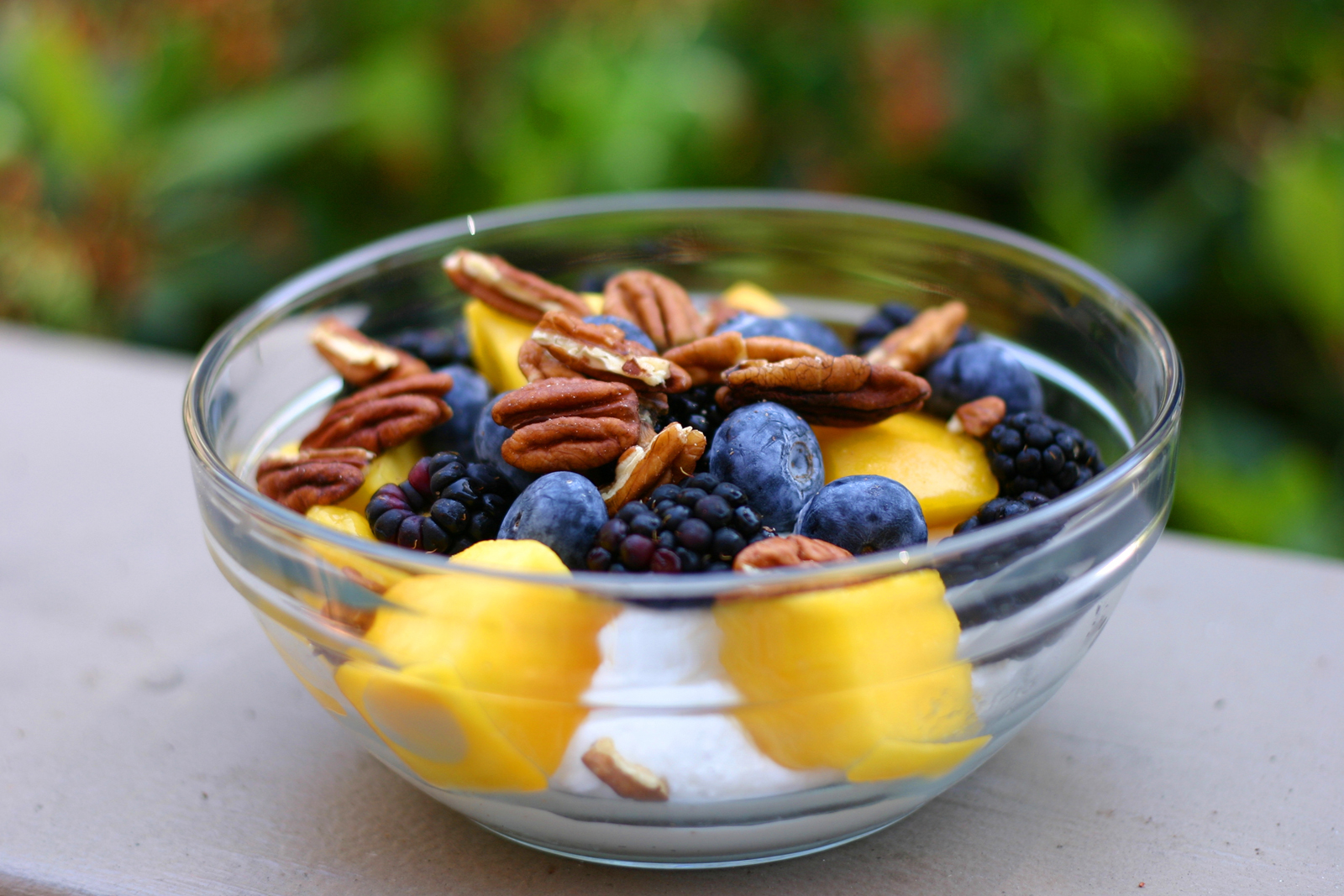 8. Yoghurt
If you go for the low or non-fat yoghurts, then yoghurt makes a great, no preparation snack too. It's high in calcium and protein, and some dietitians have even suggested that if you eat three servings of low fat yoghurt a day, it can help you to lose weight.
9. Dates and peanut butter
A tasty combo snack is to spread a little peanut butter on some dates. Peanut butter sometimes gets a bad press, because of its fat content, but most of that fat comes from the good fats, and just a small serving of peanut butter can go a long way in satisfying the hunger cravings.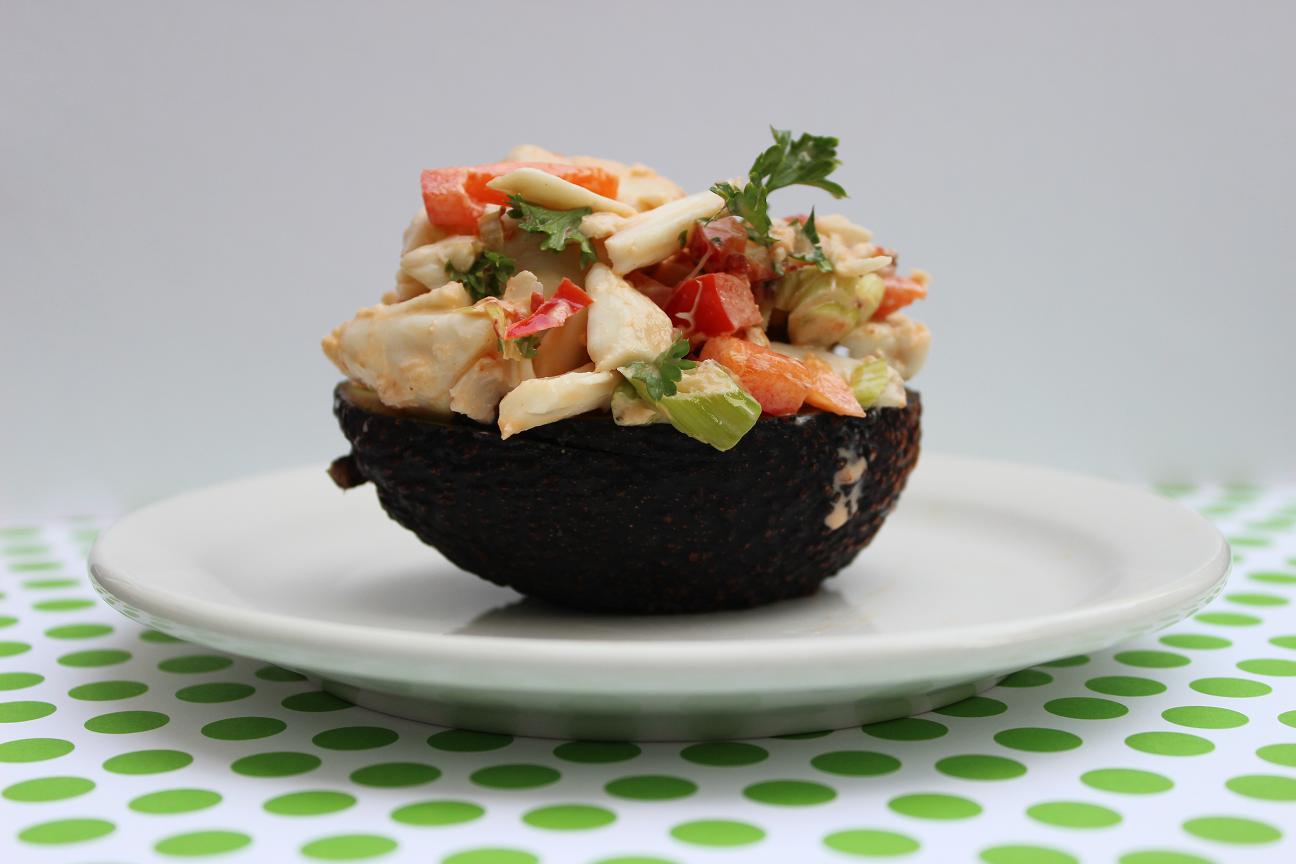 10. Avocado and turkey
Get some lean, organic turkey and roll it around a slice of avocado for a protein rich snack that will be absorbed slowly by your body and so ward off the hunger for longer. If you like, add a touch of mustard to give it an extra kick and the mustard will boost your metabolism too.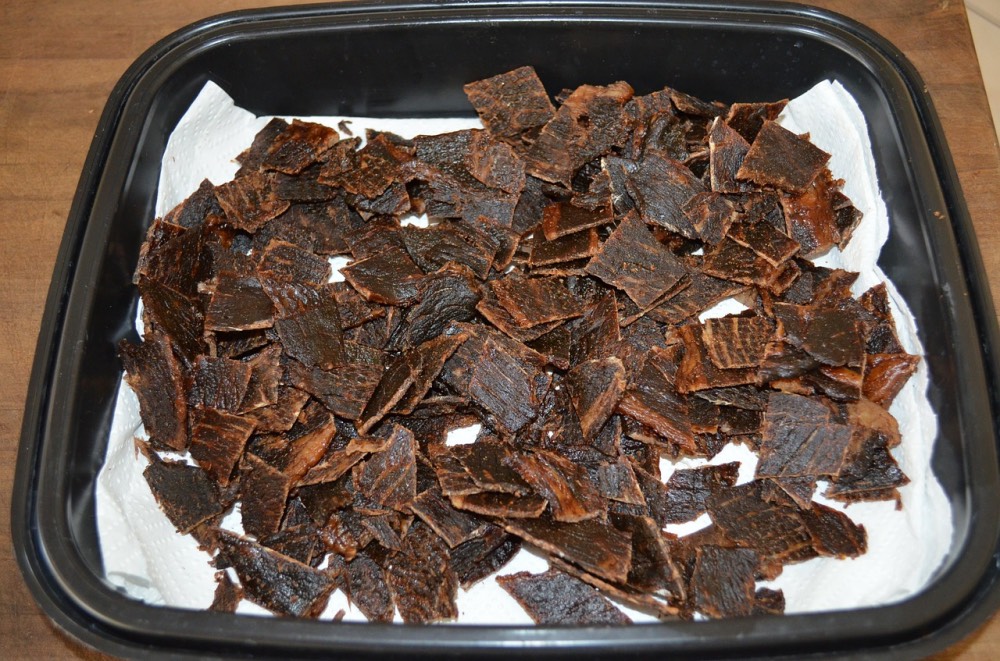 11. Beef jerky
Beef jerky can make a healthy and very satisfying snack, but be sure to read the labels on some of the bigger brands' version of beef jerky. The best advice is to buy your beef jerky from a health store, as some of the bigger names contain very high levels of sodium and other additives.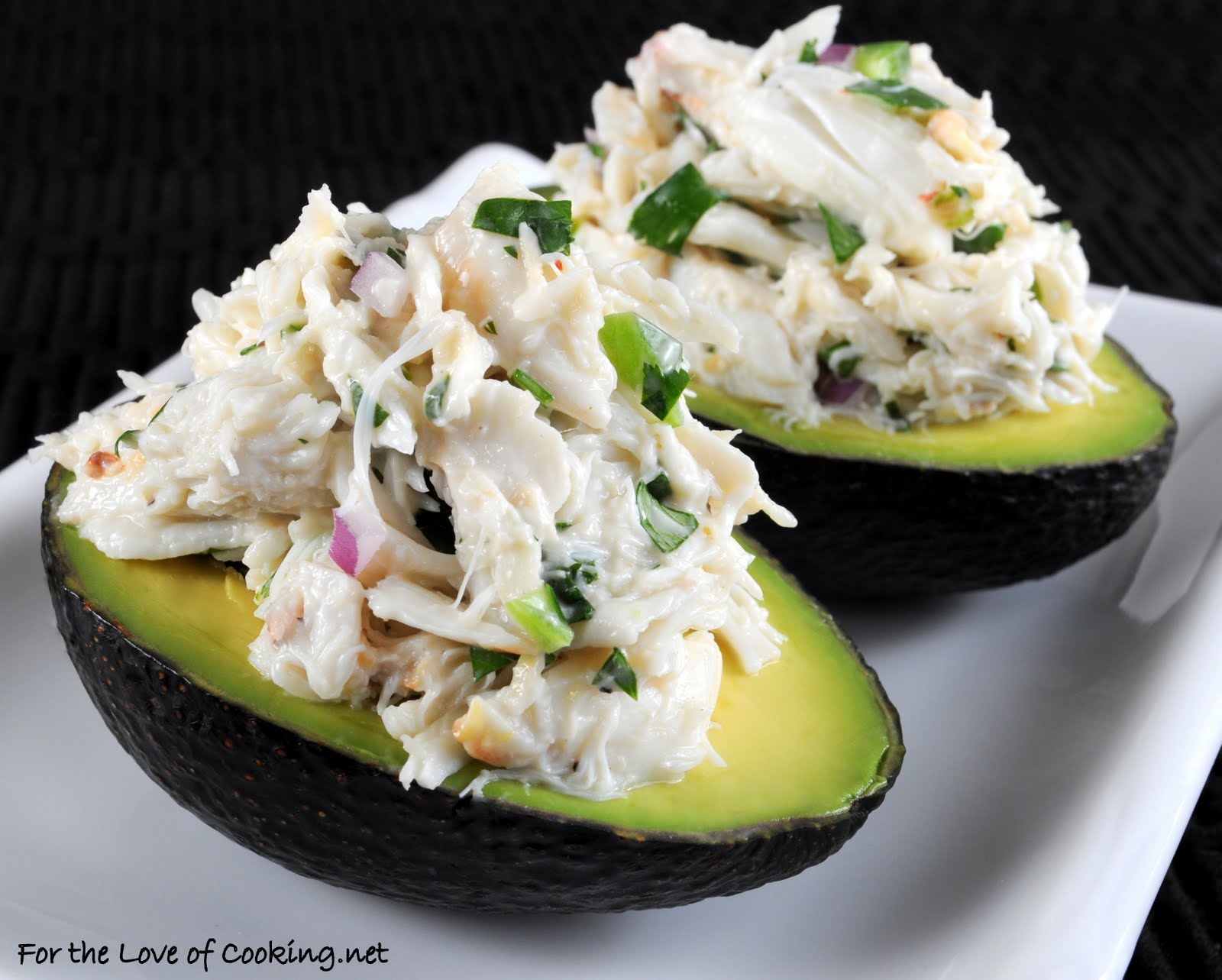 12. Baked avocado and egg
The space left by the stone of an avocado is the perfect place to put an egg before you bake it, and you get a delicious combination of fiber from the avocado and protein from the egg.
13. Fresh green salad
For a light and fresh salad just make up a mix of your favorite green leaves and raw vegetables, sprinkle on a little salt and add a dash of fresh lemon or lime juice. This snack will keep you going until your next meal and it won't pile on the pounds.
14. Berries
Berries are perfect and natural healthy snacks for weight loss. A handful of berries will quell your desire for something sweet and will give you a healthy dose of vitamins and antioxidants at the same time. Any kind of berry: strawberries, raspberries, blueberries, blackberries, they are all low in sugar, but they taste sweet enough to get you through the day without resorting unhealthy snacks.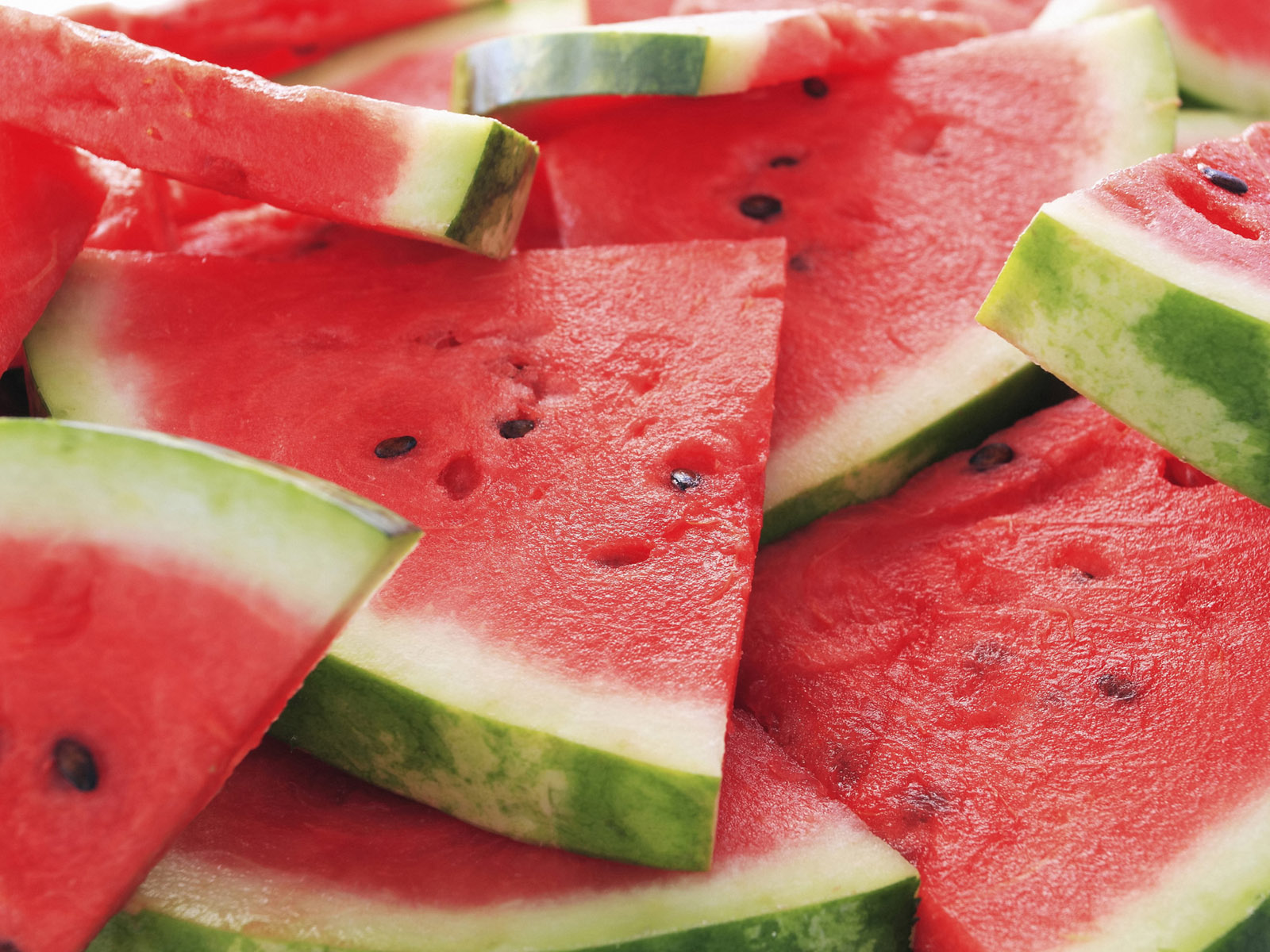 15. Melon
Another great healthy snack for weight loss is melon. Any food with high water content will fill you up and help you eat less, so watermelon is an ideal snack for when you are trying to lose weight.
16. Walnuts, apples and cinnamon
These three ingredients were just made for each other and they make a superb, healthy, low calorie, high fiber snack. Chop up an apple, go easy on the walnuts and sprinkle a little cinnamon over the top, and you have a delicious, healthy and sweet tasting snack.
17. Sunflower seeds
If you look for healthy snacks for weight loss for when you are one the go, sunflower seeds are just perfect! When you go for the low salt or slat free types of sunflower seeds you can have a light snack that you can eat anytime, anywhere. You can pop a bag in your handbag or leave it in the top drawer of your desk, and get a low calories nibble, whenever you need it.
18. Rice cake and low fat cheese
Getting enough protein in your diet is the key to keeping you going all day long. Spread some low fat, spreadable cheese on a rice cake it will give you plenty of energy with a low calorie count that will keep you firing on all cylinders until the next meal.
19. Fresh fruit
We can't do a list of healthy snacks without mentioning the simplest and most natural snack of all – fresh fruit. Apples, bananas, pears or peaches, they will all give you a healthy dose of vitamins and fiber and you don't have to do any work to prepare them.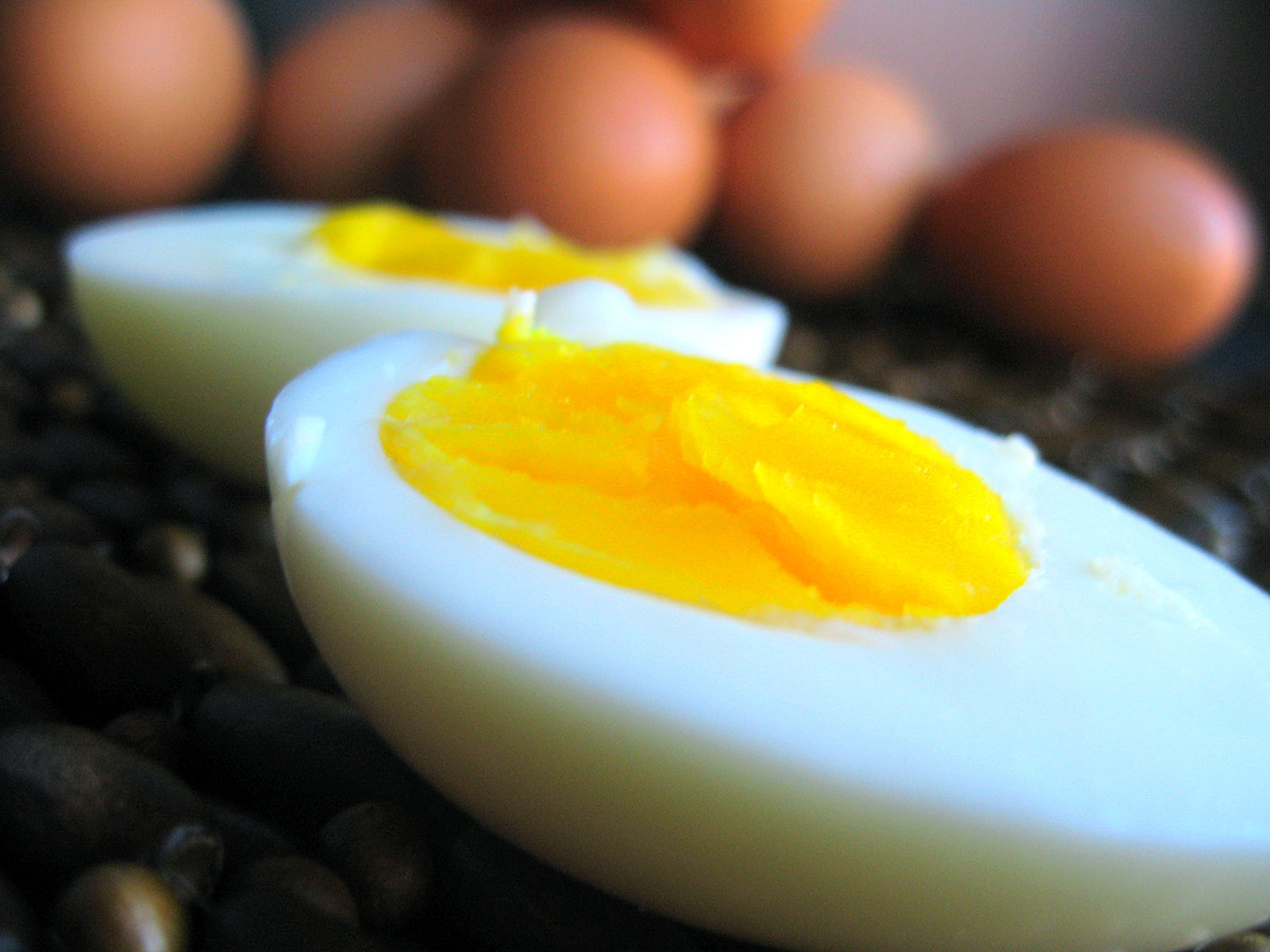 20. Boiled eggs
Boiled eggs are another variation of healthy snacks for weight loss. A simple boiled egg is filled with protein and contains only about 70 calories; eating egg also helps to promote the proper functioning of your thyroid gland, which is responsible for managing the rate of your metabolism.
21. Ricotta cheese and pear
Another great, tasty, combo snack – ricotta cheese and pear. Ricotta cheese is a great source of whey protein and works really well when mixed with pear. The ricotta cheese contains an amino acid that can help you to burn fat and, if you sprinkle with a little cinnamon, the spice will help to balance out your blood sugar, which will help stop any cravings for sugar.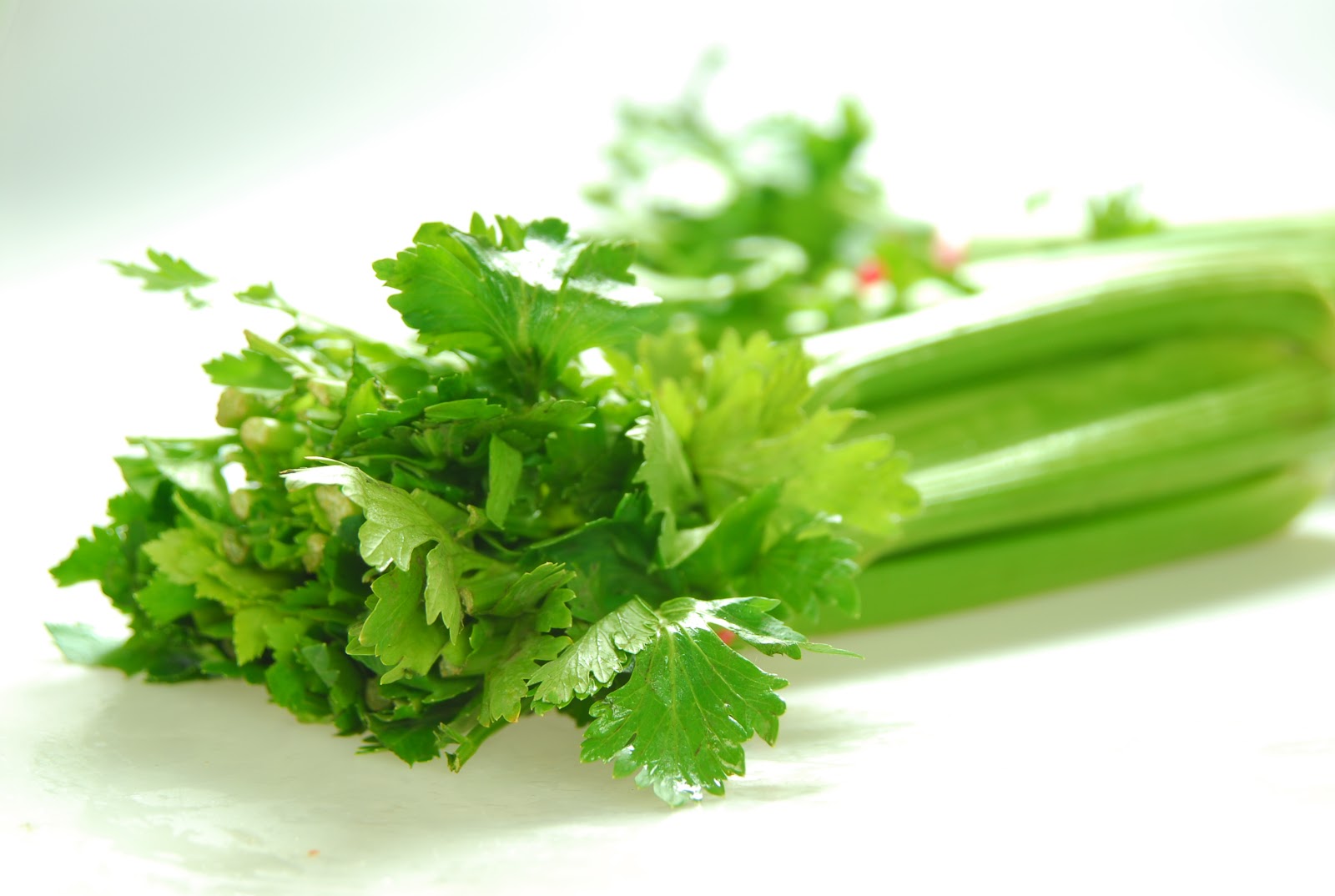 22. Celery
Celery is also included in our list of healthy snacks for weight loss. Did you know that munching on a celery stick and digesting it, takes as many calories, as there are in the celery stick in the first place? That's why celery makes the perfect, no net calorie, snack when you are trying to lose weight.
23. Baked zucchini
Baked zucchini is a great snack anyway, but if you drizzle the sliced zucchini with some olive oil and add some paprika and a touch of sea salt before baking, you get a really tasty snack and the paprika will also help to reduce your appetite.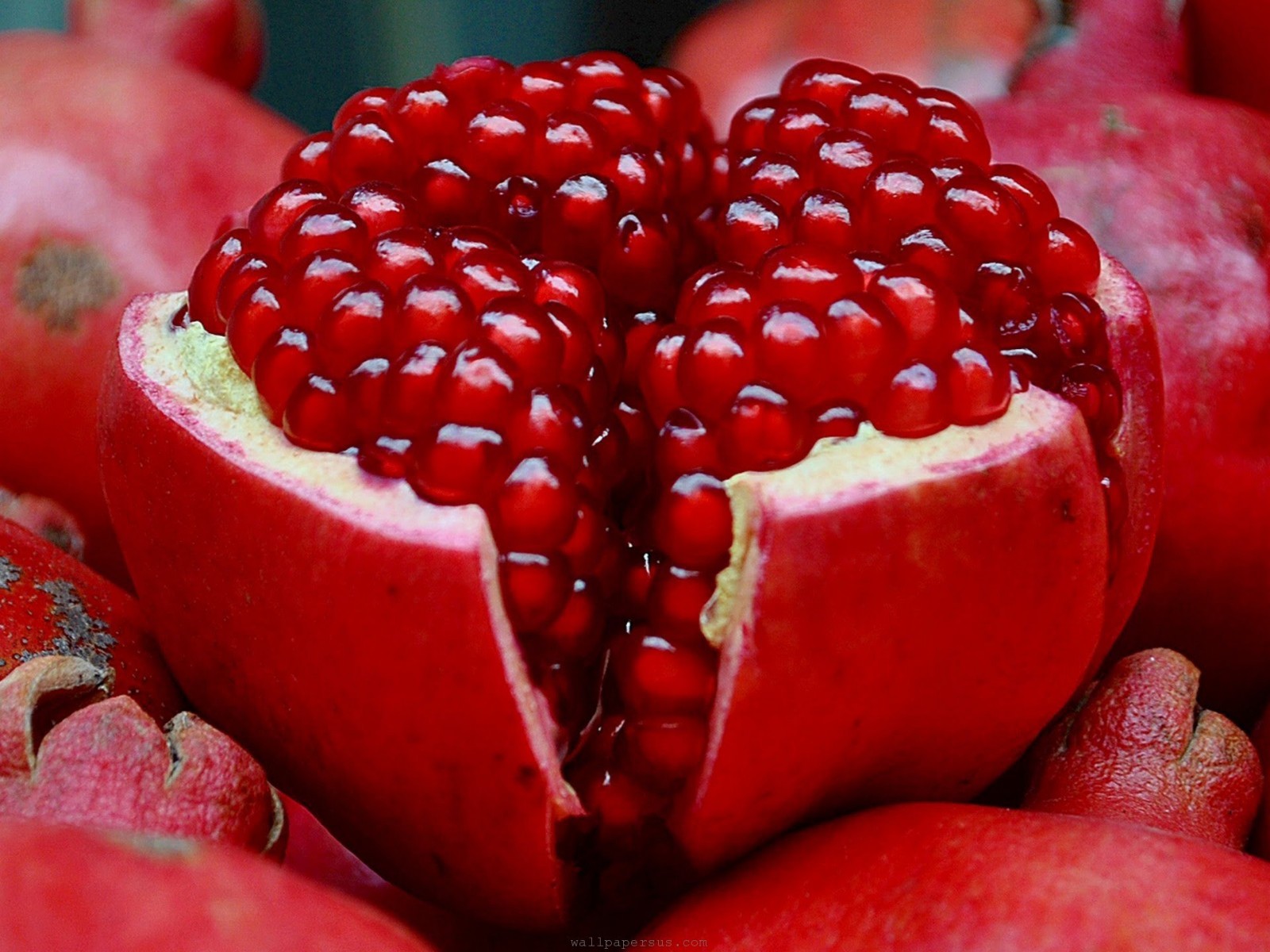 24. Pistachios and pomegranate seeds
Make your own trail mix by adding some pomegranate seeds to a handful of pistachio nuts. This mix will keep your hunger at bay and provide you with a healthy source of fiber and vitamin C.
25. Add some Chia seeds
Adding Chia seeds to your food can help to reduce your blood pressure and make any type of food make you feel fuller for longer and suppress your appetite. You can use Chia seeds with many different types of foods including smoothies, soups and oatmeal, just sprinkle a few on and enjoy the benefit.
26. Berries dipped in Greek yoghurt
For an antioxidant rich treat, dip some berries in some Greek yoghurt and pop them in the freezer for a while. With the Greek yoghurt's calcium and amino acid and all the goodness of the berries, it's like a healthy version of a luxury ice cream.
27. Beet chips and curried yoghurt
Here's something a bit more exotic to get your taste buds tingling. Try mixing a quarter teaspoon of curry powder into some low fat Greek yoghurt to create your homemade curry dip and then dip in some beet chips or some raw vegetables if you prefer. Delicious!
28. Minty Pea dip
Another tasty dip to tantalize your taste buds, and this one works really well in pretzels. Just mash up some cooked peas with a tablespoon of freshly chopped fresh mint and add two teaspoons of lime juice.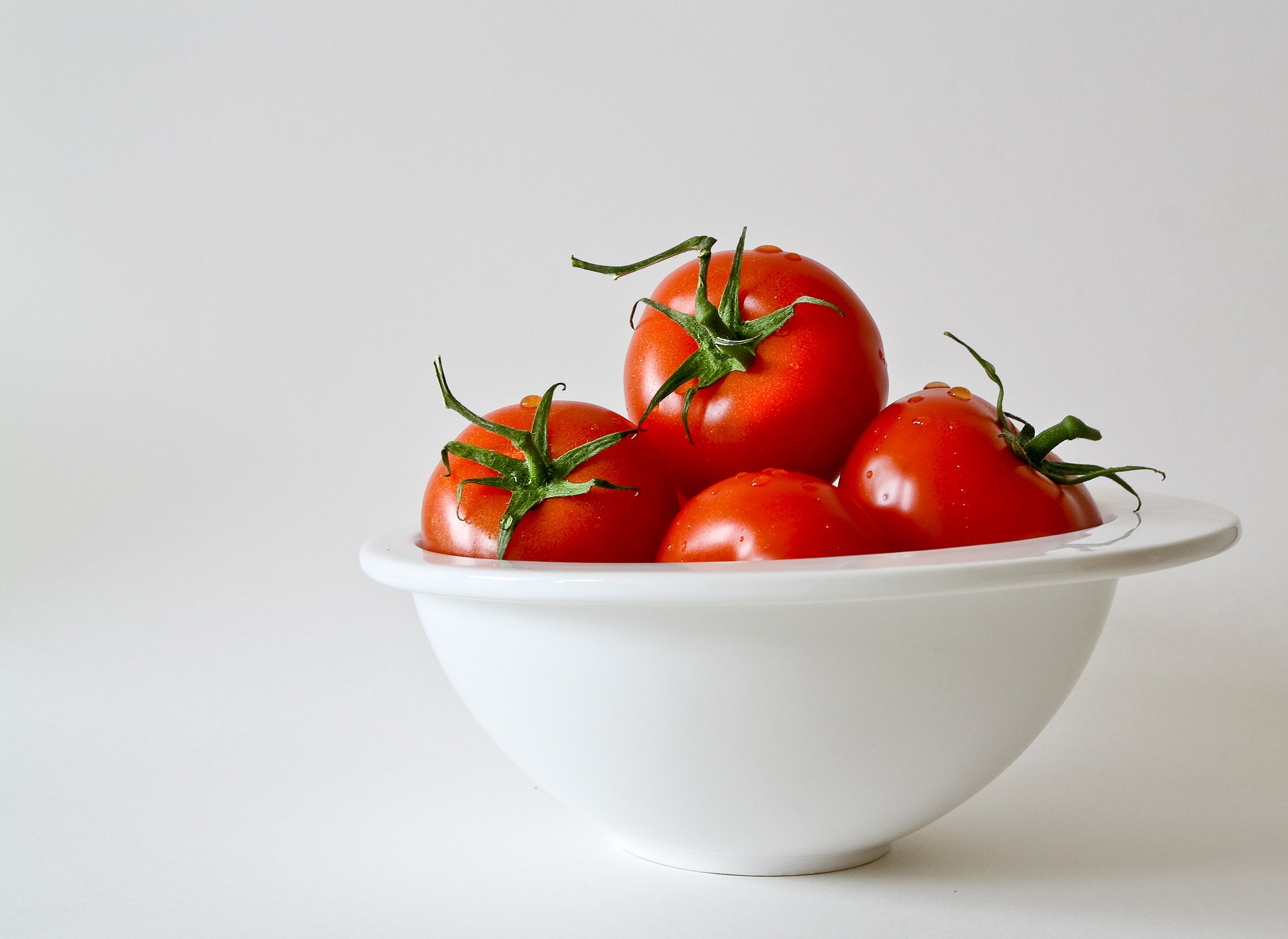 29. Cheesy herb tomatoes
Slice the tops of some cherry tomatoes and layer with some fresh goat's cheese, then add a spiking of your favorite herbs, such as basil or parsley. You get all the flavor of a pizza with only a fraction of the calories.
30. Avocado and goji berries
The healthy fat of the avocado will help beat the urge to munch later and the goji berries will help to control your appetite and your blood sugar levels. Add a squirt of lemon juice for added zing and it will also help maintain your digestive system.
What are your favorite healthy snacks for weight loss? Feel free to share your healthy eating tips in the comment section below.
Stay happy and healthy!