The Bishop of Grantham has publicly declared that he is gay and he is in a relationship, making him the first Church of England bishop to do so.
A suffragan in Lincoln diocese, Bishop Nicholas Chamberlain who was consecrated in 2015 by the Archbishop of Canterbury, Justin Welby has publicly announced that he is gay, reportedly because British newspaper had threatened the expose him.
The Archbishop of Canterbury had said he knew that Chamberlain was gay when he made him bishop, adding that the bishop is in a "long-term and committed" relationship.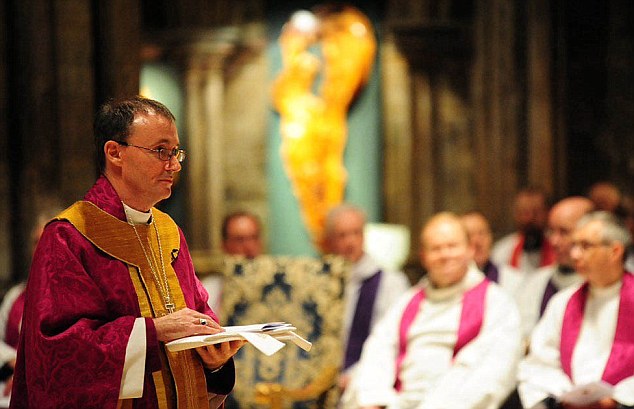 Archbishop Welby also said: "His appointment as bishop of Grantham was made on the basis of his skills and calling to serve the Church in the Diocese of Lincoln. He lives within the bishops' guidelines and his sexuality is completely irrelevant to his office."
Bishop Chamberlain had also said that his sexuality still is in accordance with church guidelines which says gay clergy must remain celibate.
BBC reports that the church had said, through a spokesperson, that the bishop had not deceived the church members.
"Nicholas has not misled anyone and has been open and truthful if asked. The matter is not secret, although it is private as is the case with all partnerships/relationships."
Bishop Nicholas Chamberlain had revealed his sexuality in an interview with Guardian where it is reported that that he said his sexuality has never been a secret, adding that his attention, however, centers on his ministry.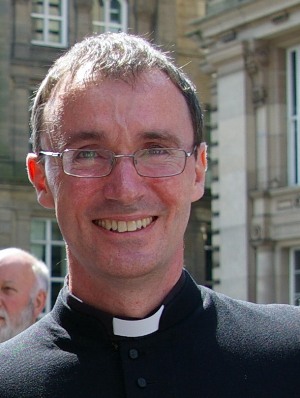 "It was not my decision to make a big thing about coming out," he told the newspaper.
"People know I'm gay, but it's not the first thing I'd say to anyone. Sexuality is part of who I am, but it's my ministry that I want to focus on."
He also said he has been with his many for several years, describing the relationship with the words 'faithful' and 'loving', including that they both "share each others life".
He also said he hopes to be a "standard-bearer for all people as a gay man."
The leader of the LGBT support group, Diverse Church, Reverend Sally Hitchiner, speaking on the matter, said she hoped for a time where  bishop's sexuality would be too trivial to make headlines, adding that most clergy men who are gay are aware of other elite members of the society who are also gay.
"He's being very clear that he's sticking within the Church of England guidelines and being celibate. Most of us in the Church do know about people who are gay in high office.
"There's a lot of discussion about this and whether or not it's going to make it more difficult for conservatives to hold their view with integrity within the Church or whether it's just a really helpful thing for everyone for there to be more visibility on all levels of the Church and say everyone is welcome no matter what your orientation or gender."