Ever dreamt of taking a picture with the undisputed queen of selfies, Kim Kardashian?
Well, the chance for you to that is here.
34-year-old`Keeping Up With The Kardashians reality TV star, Kim Kardashian has once again been immortalised with a wax figure as the world's first picture taking installation at Madame Tussauds in London.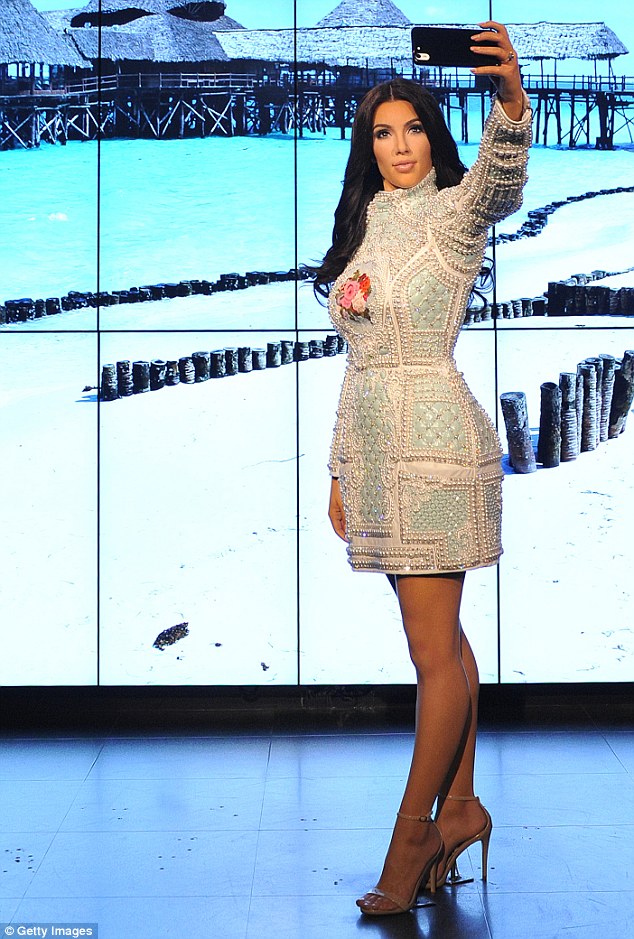 The wax figure is dressed in one of Kim's iconic evening dresses and a permanently outstretched arm put in front of an ever changing array of attractive backgrounds.
The wax figure is pout perfect and selfie ready with subtle waves in the typically dark Kim styled hair.
Kim first got immortalised in 2010 with a pink bodycon wearing wax figure in 2010 at the peak of the Keeping Up With The Kardashians fame.
Click on any image to enlarge.