Liberia's President Ellen Johnson Sirleaf led a delegation of West African heads of state on Tuesday, December 13, 2016 to tell Gambia's leader Yahya Jammeh to accept his election defeat and step down.
The show of unity by regional leaders came as diplomats said the United Nations Security Council would meet behind closed doors later to discuss Jammeh's refusal to hand over power.
Jammeh had quickly conceded defeat to his challenger Adam Barrow in the Dec. 1 presidential election, but in a volte-face that drew international condemnation he then said he would challenge the result in the Supreme Court.
The election which had appeared to end Jammeh's authoritarian 22-year rule was widely seen as a chance to end repression in a country seen by many as a police state.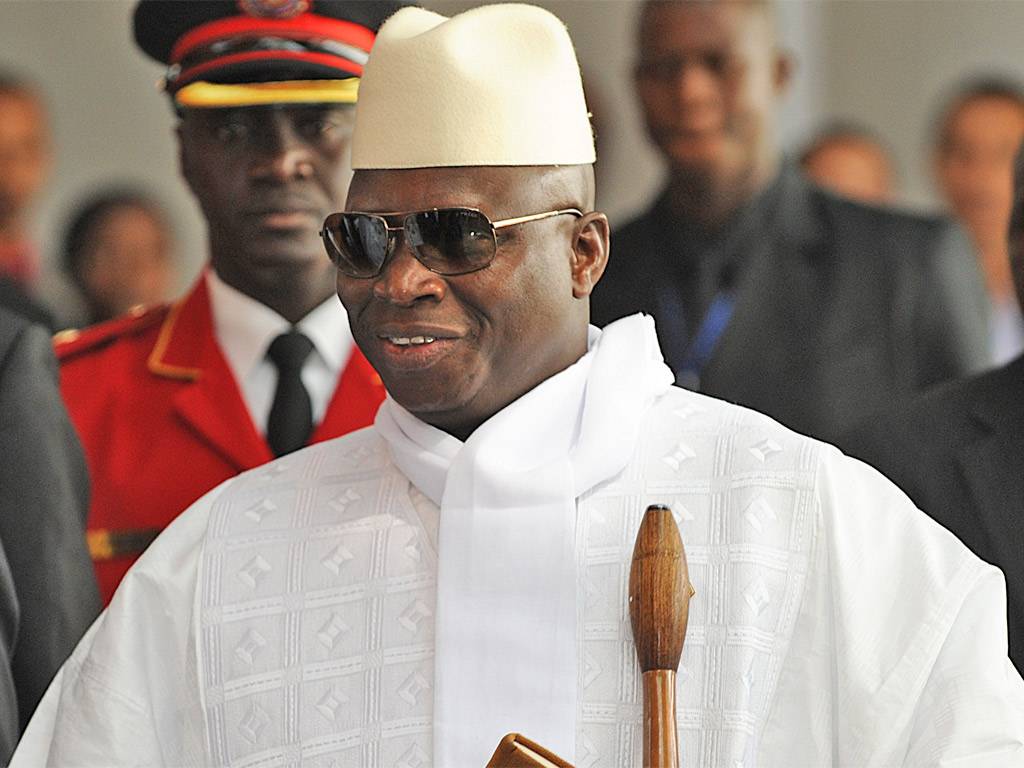 Johnson Sirleaf, a Nobel peace laureate and current chair of the West African regional body ECOWAS, will be accompanied by Nigeria's Muhammadu Buhari, John Mahama of Ghana and Sierra Leone's Ernest Bai Koroma.
"These heads of state will ask him to leave power," the foreign ministry of Gambia's neighbour, Senegal, said in a statement. It called the trip "a last chance mission for Jammeh".
Gambia's Communications Minister Sheriff Bojang could not be reached for comment on Monday.
"We Want Peace"
Barrow told Reuters in the capital Banjul that Jammeh had made a mistake, shocking the world, and said he hoped Johnson Sirleaf's delegation would ensure an "expedited transitional period" that paved the way for a transfer of power.
"We are not talking about a military option. We want to safeguard our democracy and we want peace," he said, but added that he was concerned for his own security.
"I have no official security. As president-elect, I should not be exposed in the way I am today," he said.
Barrow said he had not had any communication with Jammeh's government since the president's televised announcement on Friday.
Jammeh seized power in a coup in 1994 when he was an army lieutenant and has ruled ever since, wining four elections that were criticised by rights monitors and surviving several coup attempts. International human rights groups accuse him of widespread violations and repression.
He declared Gambia an Islamic Republic last year and in October announced its withdrawal from the International Criminal Court.
A statement from Barrow's opposition coalition called for Jammeh to step down immediately.
Before his surprise change of mind, he had pledged to hand over power to Barrow in January following the transitional period dictated by Gambian law.
Gambia has no sitting Supreme Court, and so in order to hear Jammeh's complaint, legal experts believe at least four judges must be hired.
"We do not recognise that the outgoing president has the constitutional authority in the last days of his presidency, to appoint any Supreme Court judges in the Gambia for the purpose of receiving his petition," opposition figure Mai Fatty said.
The United States, European Union, African Union, United Nations and ECOWAS have all pressed Jammeh to respect the result.