Keeping Up With The Kardashians star, Kylie Jenner stepped out in Los Angeles on Tuesday for a series of interviews. The Reality TV star who is dating rapper, Tyga wore a white sweat top, co-ordinating skirt with silver-coloured straps and silvery heels.
While speaking about the doctor who helped her to fill her lips month back, the 18-year-old admitted that the first surgeon left her lips looking crazy. Kylie who was speaking to New York Times revealed that she now uses Beverly Hills based doctor, Simon Ourian and she showered praises on him.
"He's the best, and he's super natural about it. I was going to somebody before, and it was just looking crazy."
"I would recommend that anyone who gets it done go for a filler that lasts only two to four months. It's annoying to keep going back, but you have the option of stopping it."
Dr. Ourian services various needs of many famous clients including Kylie's elder sister, Khloe Kardashian.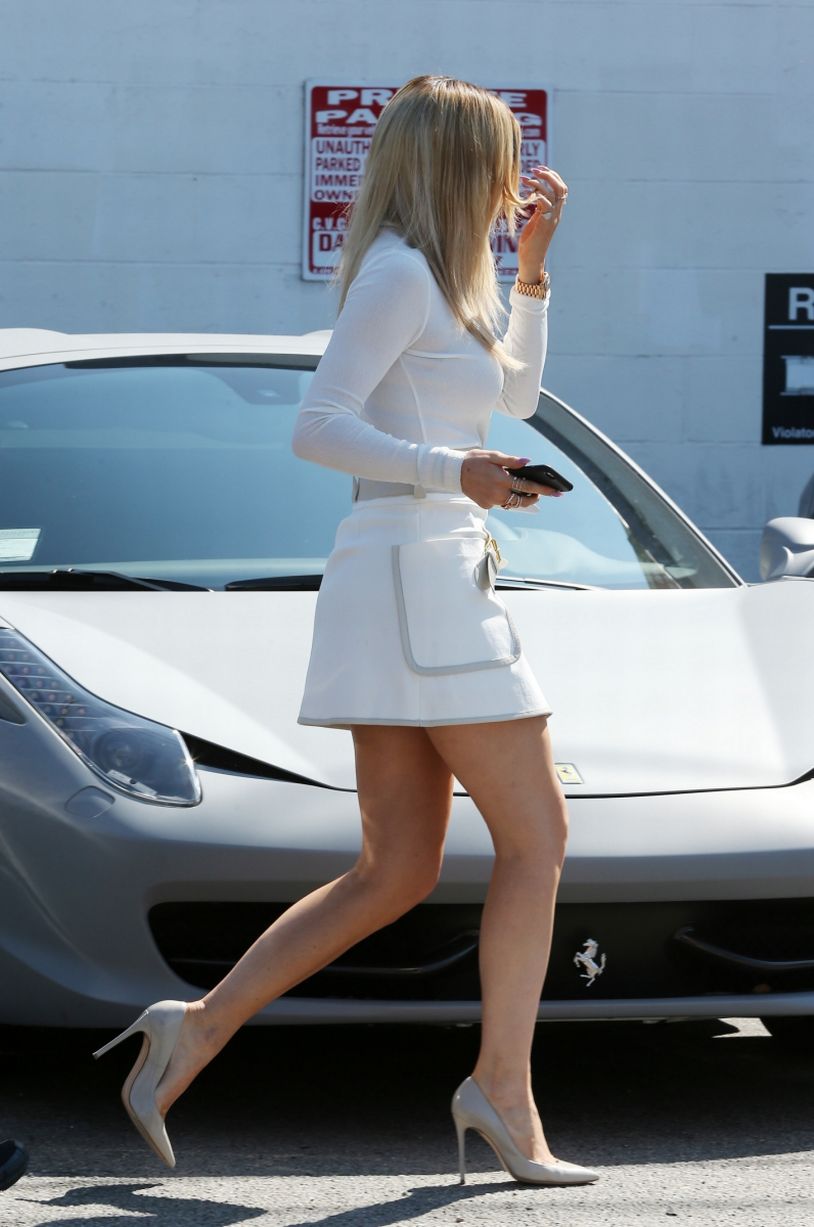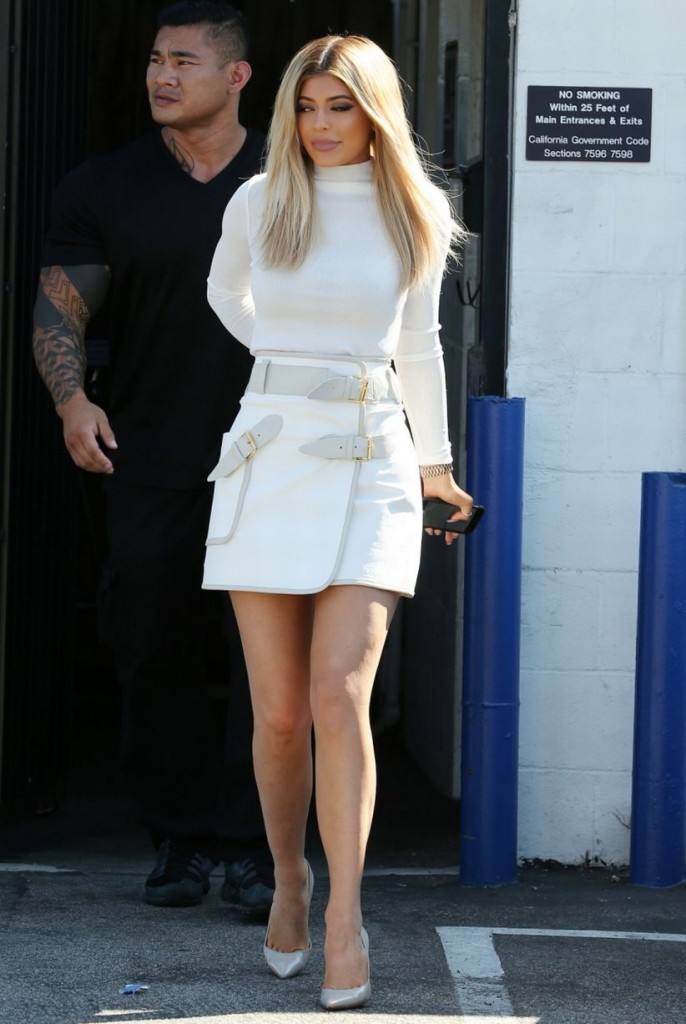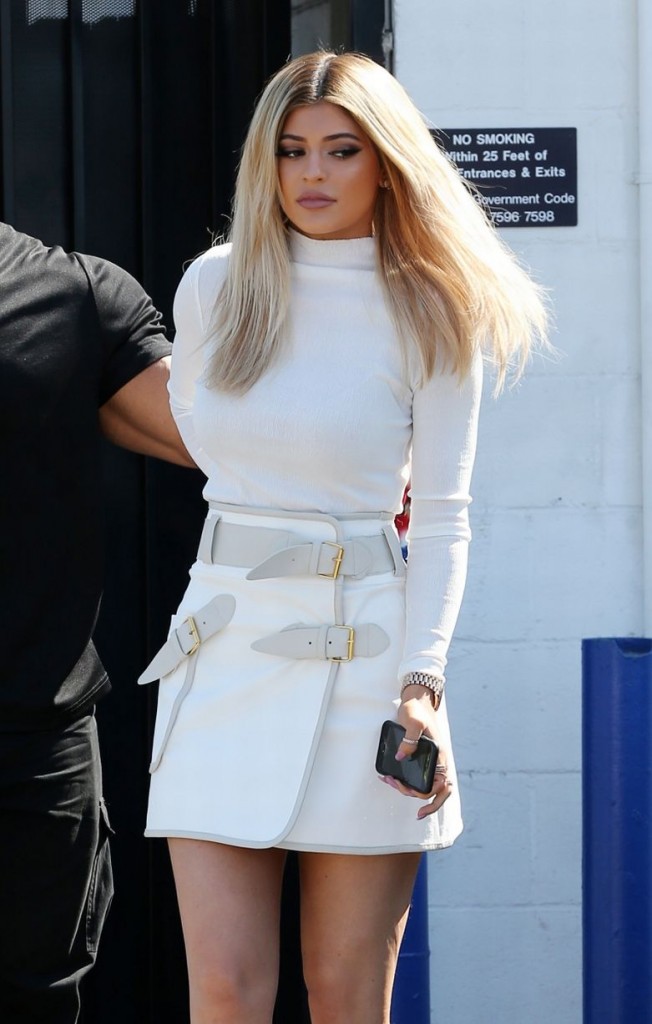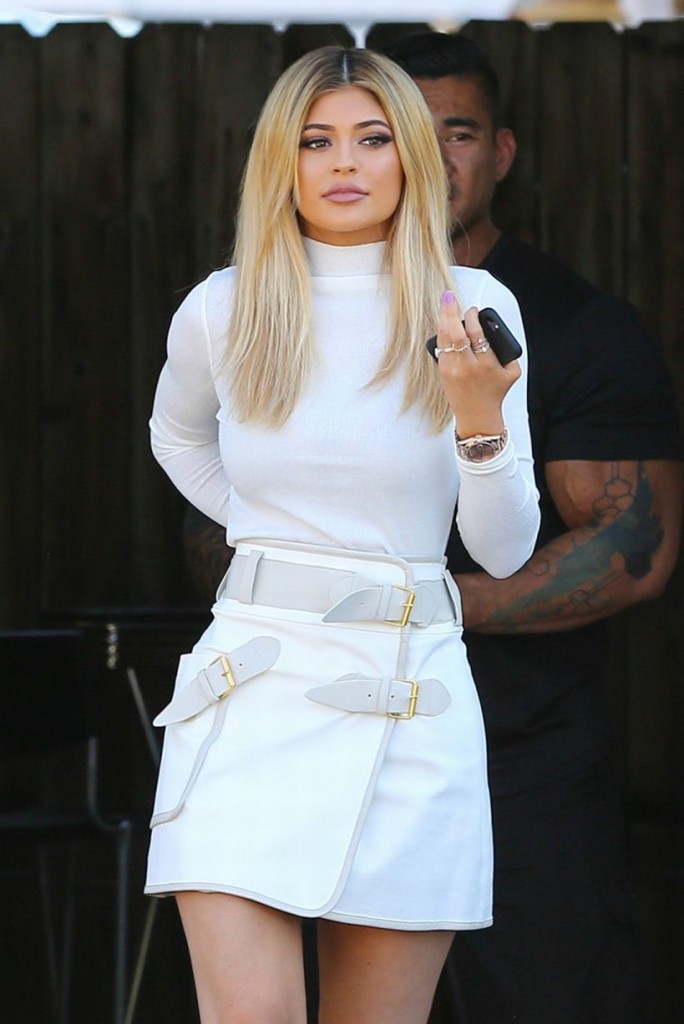 Photo Credit: Splash News